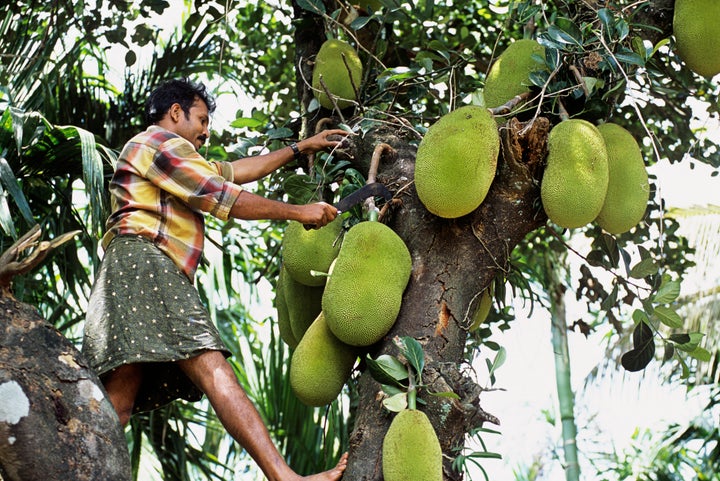 "A spectacularly ugly, smelly, unfarmed, unharvested pest-plant native to India."
On Wednesday, the British daily published an article titled the 'Jackfruit is a vegan sensation – could I make it taste delicious at home?'.
The article — which called the fruit "gross-looking lump of fibre" with "no taste to speak of" — had everyone suitably horrified, but particularly Malayalis.
Kerala produces, consumes and sells crores of jackfruit every year. It's so widely used, Kerala declared it the state's official fruit last year.
This is what people had to say:
But jackfruit isn't just part of Malayali cuisine. People from other parts of the country chimed in.
People questioned the research that went into the article.
Others called out the very "white" lens through which the fruit was being written about.
The article suggested three ways to eat the fruit — stewed to make "pulled jackfruit", as fried patty burger and as "base mulch" for tacos.
Um, you do you, Guardian. We'll just be here eating our sabzi, curries, biryani, ada, chips, and the actual fruit.