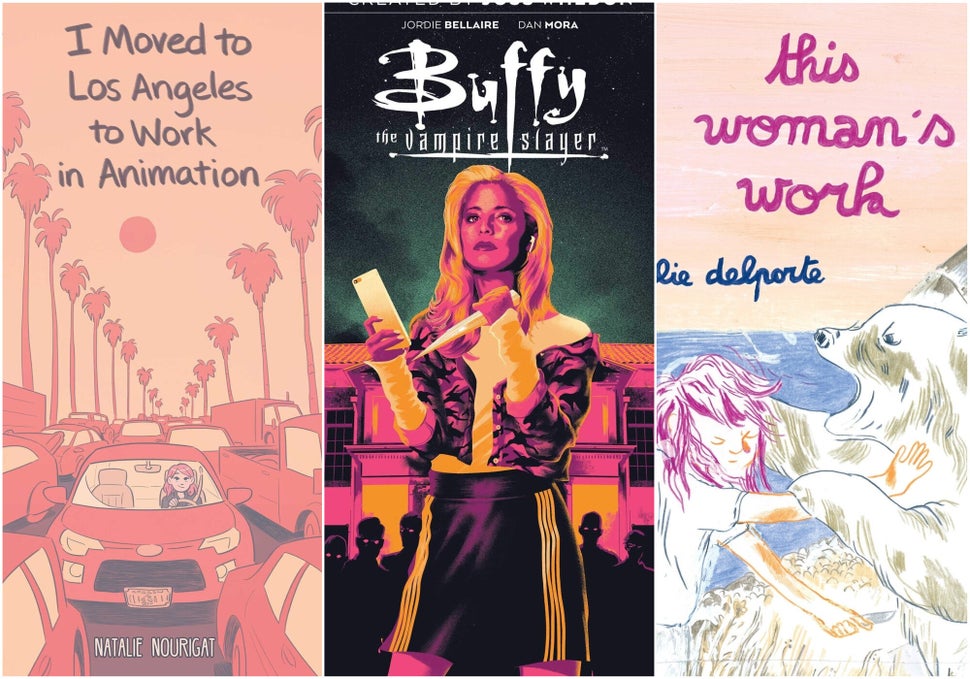 It's been a year of political upheavals, climate change, economic nightmares, and relentless propaganda, and we're only halfway through. Graphic novelists have been responding to our fractured world by creating nuanced tales that are sometimes autobiographical, and often fantastic. Here, among a long list of great titles, are 10 that have stood out so far. It may not have been a good year for politics, but it has been for readers so far.
1. I Moved To Los Angeles To Work In Animation by Natalie Nourigat
Is making art really worth the effort? This is a question we must all ask ourselves when confronted with a world that increasingly prides commerce over everything we once held sacred. Natalie Nourigat's answer is funny, wry, and guaranteed to resonate not just with people moving from Portland to Southern California as she did, but with anyone trying to earn a living doing something they are passionate about. Art is hard work, of course, but somebody has got to do it. Read it at once, then gift a few copies to anyone in need of a little inspiration.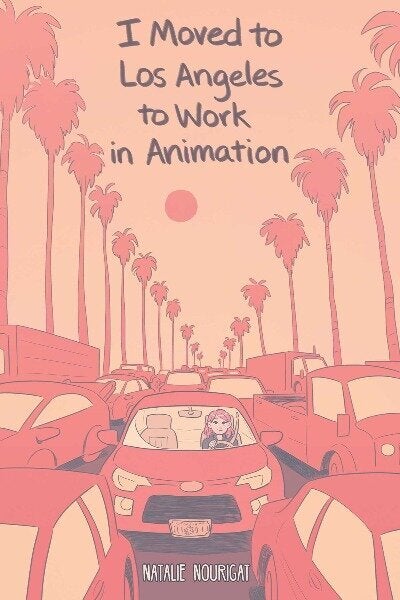 2. Buffy The Vampire Slayer by Jordie Bellaire and Dan Mora
Summers are for light reading, and this is a great throwback to our collective summers of times past. What makes this special is how Bellaire and Mora take an iconic character we all thought we knew and breathe new life into her. There are fresh plots, the return of familiar characters from Joss Whedon's classic, and an enormous amount of effort into understanding what makes Buffy Summers so compelling. It's easy to dismiss revamps as cheap commercial grabs, but the risk can pay off in the hands of writers who appreciate and respect their source material. This is proof.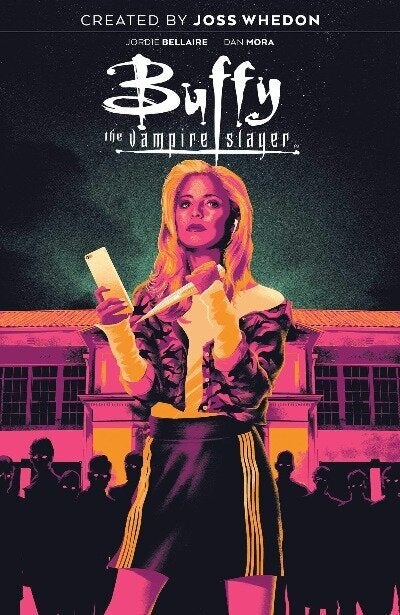 3. When I Arrived At The Castle by Emily Carroll
If you haven't picked up Carroll's Through the Woods, you must rectify that as soon as possible. This, her latest gothic story, will send a few welcome chills down your spine. There are a number of things that help define Carroll's unique style — her use of bold colours, the almost cinematic manner in which she encourages the reader to fill in the blanks and move narrative along. The Countess of this tale is seductive as well as sinister, and the slow build-up of tension is rewarding. Plus, it features cats.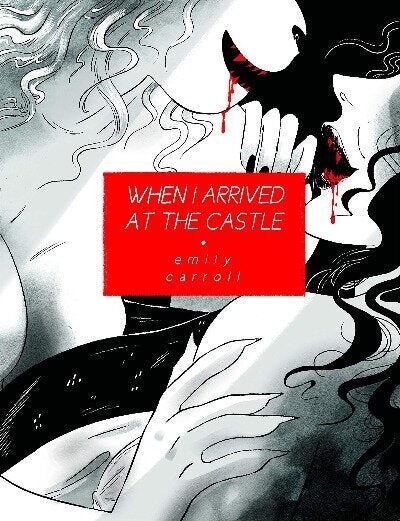 4. Grafity's Wall by Ram V
This is a bittersweet choice, given that it is one of the finest graphic novels set in Bombay, and it had to be crowdfunded into existence by a UK-based publishing house. Ram V, Anand Radhakrishnan, Jason Wordie, Irma Kniivila, and Aditya Bidikar come together to create a tale that could only be born in the crowded tenements that lie in the shadows of our high-rises. It documents four stories of teenaged friends united by geography, each trying to break free of things that hold them down.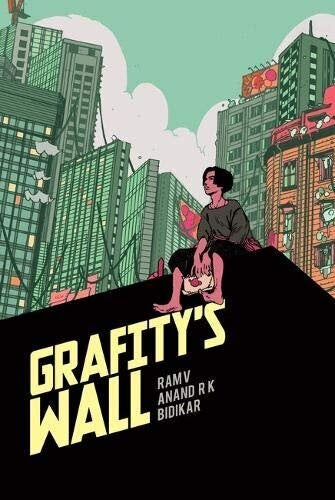 5. This Woman's Work by Julie Delporte
Helge Dascher and Aleshia Jensen's translation of Delporte's original story from French will always be timely, given that women have always had to struggle to reclaim space from what continues to be a man's world. That doesn't do justice to how Delporte engages with artists throughout history, drawing parallels between their battles and her own. This is not a happy tale or a sad one. It is simply one that takes an unflinching look at the pain that lies just beneath the surface of an artist's story if we take the trouble to scratch it.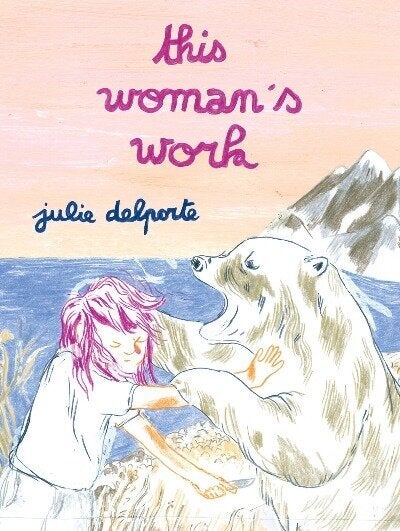 6. Clyde Fans by Seth
Seth has been making readers happy for the past two decades with bits and pieces of this story about two brothers going out of business. It may be heavier reading for summer, but he brings a lightness of touch to everything he creates, taking the quotidian and somehow managing to find something magical about it. Clyde Fans is about a company that falls as the air-conditioning industry starts to rise. It is also about how the world has evolved in other ways and uses one small family to shine a light on existential questions.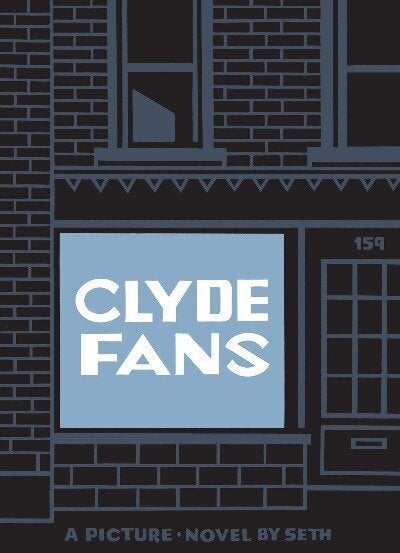 7. Bezimena by Nina Bunjevac
This book, dedicated to the 'forgotten and nameless victims of sexual violence,' is a great example of how powerful graphic novels can be when an artist breaks the mould. It's hard to describe what it is about because there are stories nestled within stories, stretching across time and space. At its heart lies a sexual predator obsessed with a classmate while slowly losing his mind. Bunjevac evokes this deterioration via symbolic images that take a variety of forms. Sometimes intriguing, often grotesque, it is a deeply unsettling work that raises the bar for others who choose to follow in her footsteps.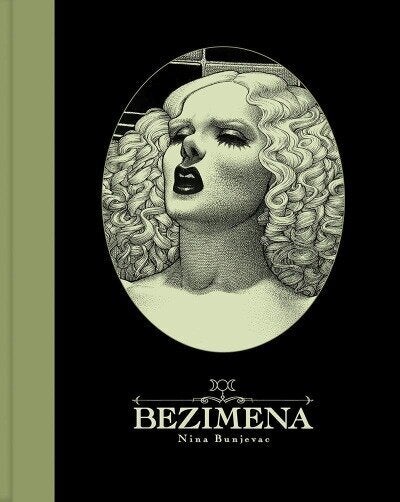 8. The Labyrinth by Saul Steinberg
Why is a work from 1960 being recommended in the summer of 2019? For two reasons — it has been republished after long being out of print, and it continues to inspire artists two decades after Steinberg passed away. If you love the New Yorker cartoons, you are probably already familiar with his work, given that he helped create the template. The Labyrinth distils a lifetime of learning about what simple lines can do, without relying on words to get a message across. Steinberg uses unpretentious tools to erect massive cathedrals of ideas. There is still no one like him.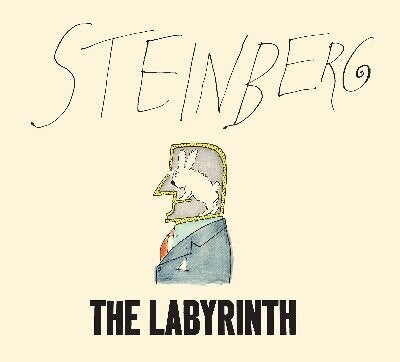 9. The Giver by Lois Lowry and P Craig Russell
One of the best young adult novels of recent years gets the P. Craig Russell treatment, making it a potential instant classic. The story of a 12-year-old boy named Jonas, it is set in a society that appears to be perfect but is slowly revealed to be dystopian.
Jonas is selected to be the Receiver of Memory, a role that makes him question everything he has been taught to believe in. Russell uses colour to trace the path from ignorance to enlightenment, creating a work that will delight children and adults alike. It deserves to be read even if you already own the original novel.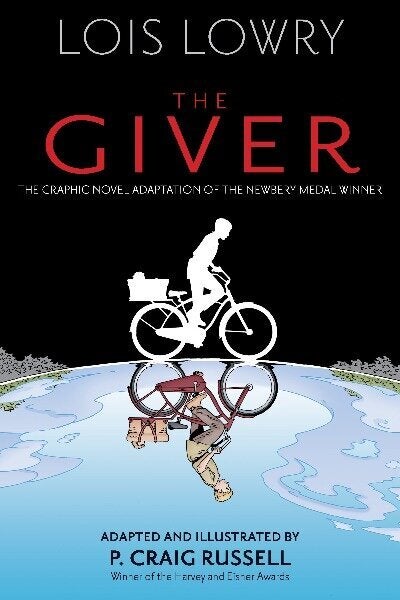 10. Off Season by James Sturm
How can something so seemingly simple be so moving? That question crops up often as you follow the story of Mark and his estranged wife Lisa. Set in an America just before the rise of Donald Trump, it holds a mirror to how political choices now have the power to tear families apart — a frightening possibility that has begun to dawn in India over the past couple of years. Does Mark choose a candidate as an act of resistance against a world that seems unfair? The answer may help us understand the twilight zone India is currently in.