Warning: This article contains spoilers for the most recent episodes of Game Of Thrones.
Ahead of Sunday's highly anticipated Game Of Thrones finale, Sophie Turner has admitted that the conclusion to the series will upset some fans of the show, but added that there is a "very satisfying" end for her character Sansa Stark.
The 23-year-old actress also confessed that playing Lady of Winterfell for the last ten years has given her an "identity crisis".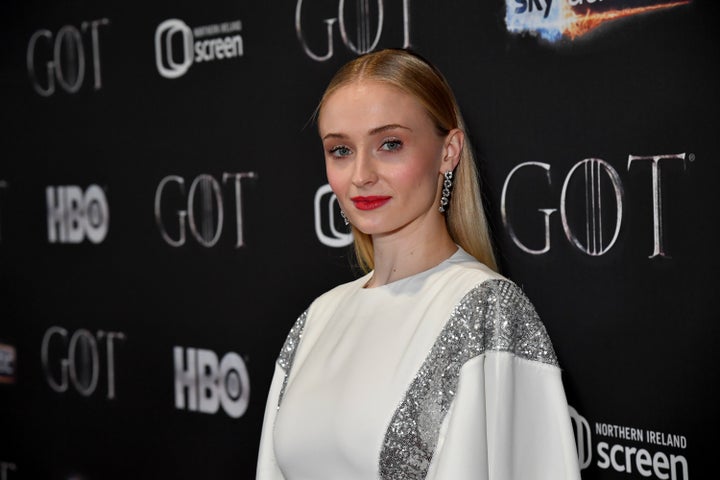 Speaking to The Sunday Times Magazine, Sophie said: "I've had a bit of an identity crisis to be honest, I've grown up for so many years as this character.
"If I wasn't filming, I was promoting it, if I wasn't promoting it then it was on TV.
"I was immersed in Sansa, so finally stepping out of it, I don't actually know what I like to do or who I really am."
Discussing the final episode, Sophie teased: "It's a great ending, from my perspective, it's very satisfying."
She then added: "But I think a lot of people will be upset too."
Bran Stark actor Isaac Hempstead Wright has branded it "ridiculous" and "absurd", while Jacob Anderson, who plays Grey Worm, called it "insulting".
"It's ridiculous that people think they can just demand a different ending because they don't like it. I have stupidly taken it quite personally, which obviously I shouldn't. In my opinion, it's a great ending.'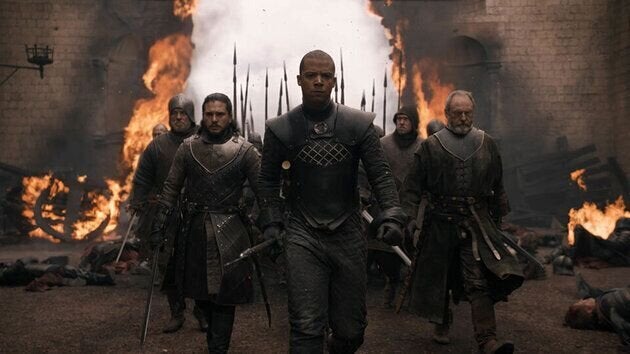 Jacob - also known as rapper Raleigh Ritchie - told US radio station Hot 97 FM: "I think it's so insulting, whatever you think of the show.
"If you saw how hard people worked on that show, nobody would be flippantly saying like, 'remake the show'."
As of Sunday, the Change.org petition, which calls for the final season to be remade with "competent writers", had over 1million signatures.
It was set up after the penultimate episode, which saw Daenerys' decision to torch the city of King's Landing, along with the innocent people in it, with many fans claiming it was a betrayal of her characters.
Arya and Gendry's romance has also been a topic of debate, as has the decision to kill Cersei and Jaime Lannister with a load of falling rubble.
The TV version of Game Of Thrones overtook George RR Martin's books quite some time ago, despite the writer being five books ahead of the show when the first season aired.
George has made no secret of his disappointment at the timeline, which left him no choice but to tell the showrunners plot secrets in order for them to finish the programme without any source material.