With the Election Commission finally stepping in to halt the release of Vivek Oberoi-starrer PM Narendra Modi, you don't have to suffer it until after the elections are over.
Meanwhile, take this opportunity to check out these non-hagiographic political films, most of which are available on streaming platforms and warrant repeat viewing.
From a film about the perilous rise of Hindu fascism to one about the mass killing in Kashmir under the Army's watch, these films question and point fingers at the political class, chronicle the state of the nation and finally, tell us that our biggest strength lies in one thing - voting.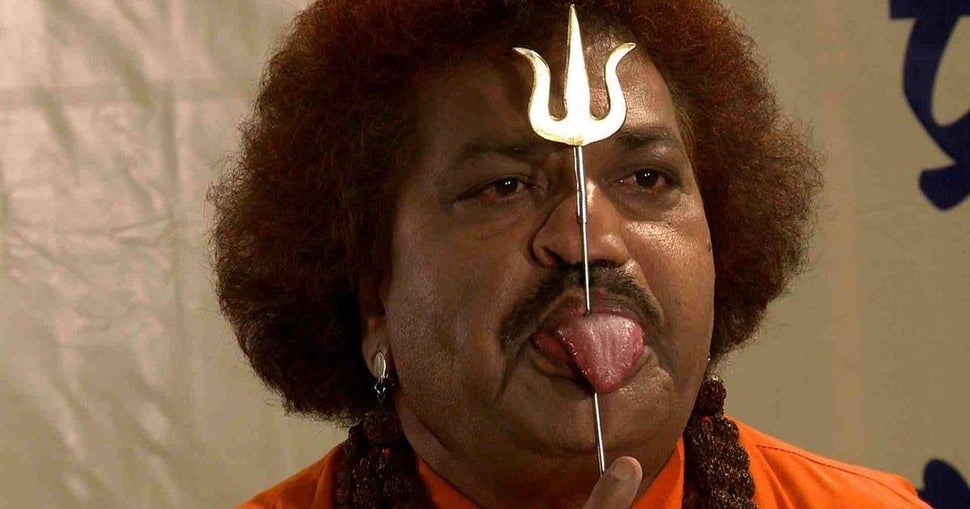 1. Reason (Vivek) by Anand Patwardhan
The celebrated documentarian trains his critical lens yet again on contemporary politics to paint a picture of modern India that's as shocking as it is unrecognisable.
Divided into eight parts, Patwardhan's documentary is around 4 hours and 20 minutes long and, after a premiere at the Toronto International Film Festival, is available on YouTube for free viewing.
Covering everything from the murder of intellectuals such as MM Kalburgi and Narendra Dabholkar to the rise of Hindutva and cow-vigilantism to the marginalisation of Dalits, Patwardhan's Reason is a definitive cinematic essay that encompasses all aspects of the current sociopolitical narrative.
In his 5 star review, Saibal Chatterjee of NDTV called Reason "an unflinching probe into the innards of the Hindutva factory that thrives on fanning religious exclusion and casteist prejudices while propping up the feudal, anti-egalitarian principles spawned by Brahmanism". Scroll termed it "a tragic chronicle of 5 years of Modi rule in India".
Nandita Das's directorial debut is a troubling but essential examination of the lingering trauma affecting people in the aftermath of the Gujarat riots that killed upwards of 1,000 people, most of them Muslims.
Featuring terrific performances by Naseeruddin Shah, Paresh Rawal, Deepti Naval and Sanjay Suri, Firaaq is set over a 24-hour period, one month after the Godhra carnage.
The disturbance, mistrust and fear that gripped Gujarat post the riots is stunningly captured in this drama, which won top honours at several international film festivals.
The film is available on Netflix.
3. Haider by Vishal Bhardwaj
In a film industry cluttered with hyper-jingoistic movies that celebrate the government and its many policies (Toilet: Ek Prem Katha and Uri to name a few), Haider is a staunchly anti-establishment film that looks at the Kashmir issue from the Kashmiri perspective.
Featuring a standout performance by Shahid Kapoor, Haider questioned the tyrannical power of the controversial AFSPA law, delved deep into the psychological trauma of Kashmiris who've endured years of conflict, and featured a song entirely dedicated to the unmarked graves in the Valley, forming a searing critique of the human rights violations in the region by the Indian Army.
Rediff called it a 'knockout' film, "a film that makes you smell corpses, that makes you shudder with melancholia, and a film that points accusing fingers. A film that doesn't flinch".
You can watch it on Netflix.
Shanghai by Dibakar Banerjee
Dibakar Banerjee's Shanghai is one of the most potent political thrillers to emerge from Bollywood.
Propelled by an ensemble cast of Abhay Deol, Emraan Hashmi and Kalki Koechlin, Banerjee paints a biting critique of the political establishment by laying bare the system's moral bankruptcy.
Centred on the investigation into the death of an activist, Shanghai—which, in the film's context is an ironical metaphor for turning India into a glitzy country peppered with glistening malls, flyovers and futuristic high-rises—exposes the hypocrisy of our politics dictated by greed, corruption and opportunistic dislocation.
The film's music was particularly outstanding, with one of its songs taking a sarcastic dig at "Bharat Mata Ki Jai."
The film is available on Netflix.
Newton by Amit V Masurkar
Rajkummar Rao's Newton is perhaps the most relevant film to watch in the current season. A simple story of a government clerk who is sent on election duty in insurgency-ridden Chhattisgarh, the film is both a political satire as well as a passionate defence of democracy and its foundations.
Featuring a topnotch performance by Rao, Newton opened to unanimous critical praise and was India's entry to the Oscars in 2017.
In her review for The Hindu, Namrata Joshi wrote, "Masurkar lays bare the deficiency of the democracy yet there is an underlying belief in it. The only weapon the tribals have is the vote and an active participation in democracy is the way out."
The film is available on Amazon Prime Video.