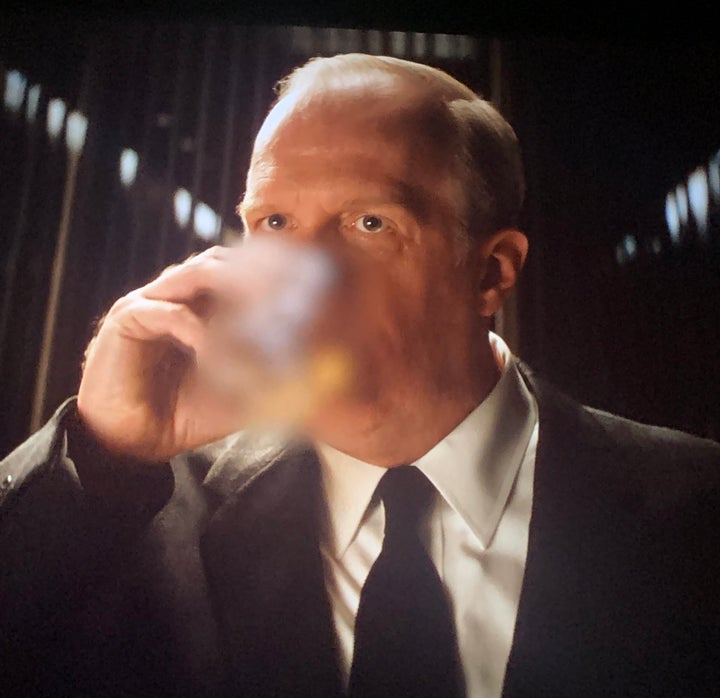 In the upcoming Christian Bale-Matt Damon-starrer, Ford v Ferrari, the CBFC has asked the makers to blur out pictures of alcohol bottles and glasses containing alcohol from the frame. In images seen by HuffPost India, scenes that have alcohol bottles, both in the background and foreground, have been hastily pixelated.
For instance, when a character is holding what appears to be a wine glass, the viewer only sees him holding an object, with the glass missing, effectively dampening the viewing experience.
Check out the images below: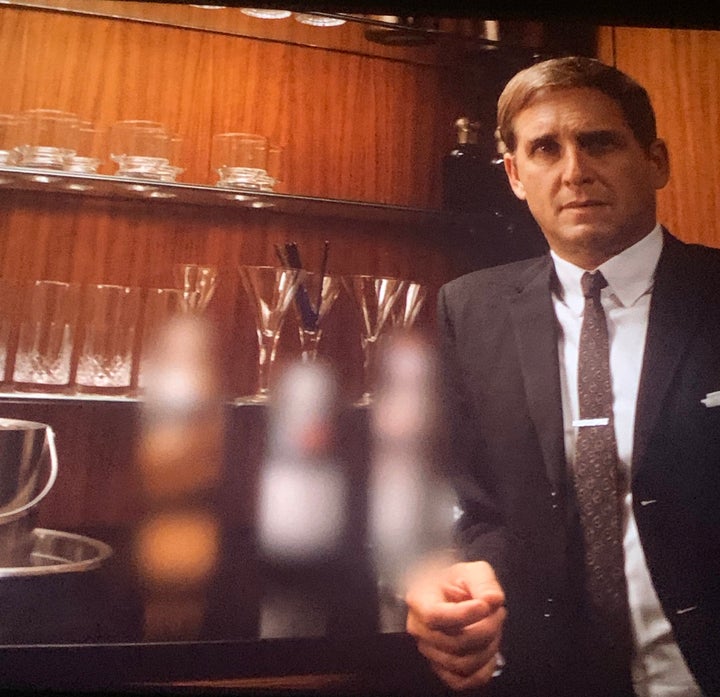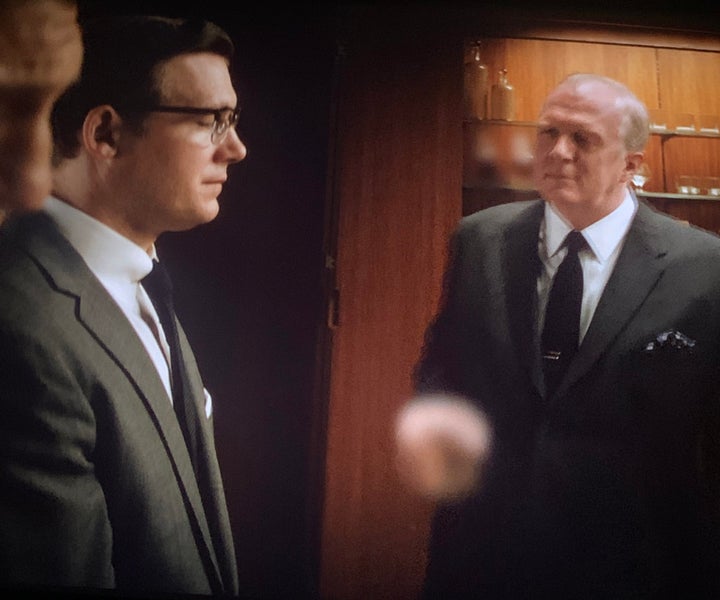 In another key sequence, the sentence 'son of a bitch' has been muted out in entirety, making the viewer guess what was said and disrupting the following scene as a result.
The James Mangold-directorial, which releases in India this Friday, has already generated early Oscar buzz, especially for Matt Damon's compelling performance.
Damon and Bale play legendary racers Carroll Shelby and Ken Miles who collaborate with Ford to build a sports car that can potentially beat Ferrari at the famed Le Mans race in France.
A senior studio official, talking on the condition of anonymity, expressed shock that glasses were blurred out. The person said, "We know we've to blur out the bottles because they carry brand name and CBFC guidelines do not allow that. But a mere glass being blurred out is something I'm hearing for the first time."
The person said that often studios are prepared in advance for such cuts, irrespective of the rating they are applying for. "You know the committee is going to send the print back with such cuts. Can't do much about it. It's frustrating."
The Indian censor board often acts arbitrarily on scenes depicting drug use, sex, alcohol and violence. For instance, in one scene in Quentin Tarantino's Once Upon A Time In Hollywood, the brand of the beer the characters are drinking was blurred. However, in some other scenes, it was visible.
In an interview with News18.com, Sanjay Bijli, Joint MD of PVR Pictures, which distributes an array of Hollywood films in India lamented the failure of Ari Aster's Hereditary in India.
He said, "It did really well in the US in terms of box office wise. It was one of our summer trumps, so to speak. But the censor completely butchered it. They suggested so many cuts that it almost became choppy and a very incomprehensive film. Critics didn't like it. The audience didn't like it either which ultimately affected the business of the film."
HuffPost India wrote to Disney, producers of Ford v Ferrari, and Prasoon Joshi, chairperson of the CBFC but is yet to receive a response.
Meanwhile, Twitter didn't take too kindly to the Indian censors latest diktat.