The Mother of Dragons is eat-pray-loving her way through India post Game Of Thrones, with BFF Ygritte and nary a Jon Snow in sight.
Now there's a spin-off idea.
Actor Emilia Clarke on Friday shared photos from her trip to the foothills of the Himalayas on Instagram, revealing she's been holidaying with friend and fellow actor Rose Leslie at destination spa Ananda, close to Rishikesh.
Clarke famously played Daenerys on Game of Thrones while Leslie played Ygritte. The Queen was stabbed to death by her lover Jon Snow in front of the Iron Throne. Ygritte, who was also Snow's lover in earlier seasons, was killed in a battle in season four.
Clarke's vacation post on Instagram began with "NAMASKAR India. 🙏🏻"
In response, fans have filled the comments section on the actor's Instagram post with 'namasteys' for Khaleesi and invitations to various parts of the country.
Clarke said the trip included "yoga, spice, mamma earth and figuring out that all you're ever looking for can be found within."
She tried to eat, but was "robbed blind by monkeys".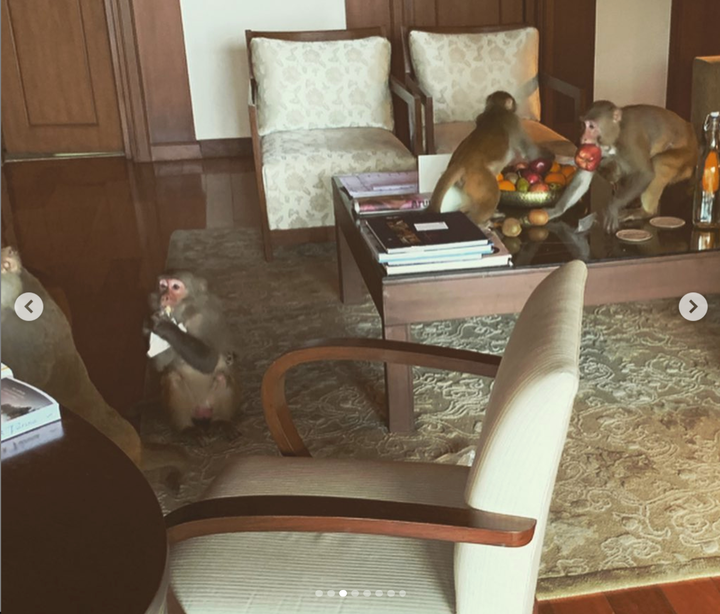 Clarke and Leslie did manage to pray by the banks of the Ganga.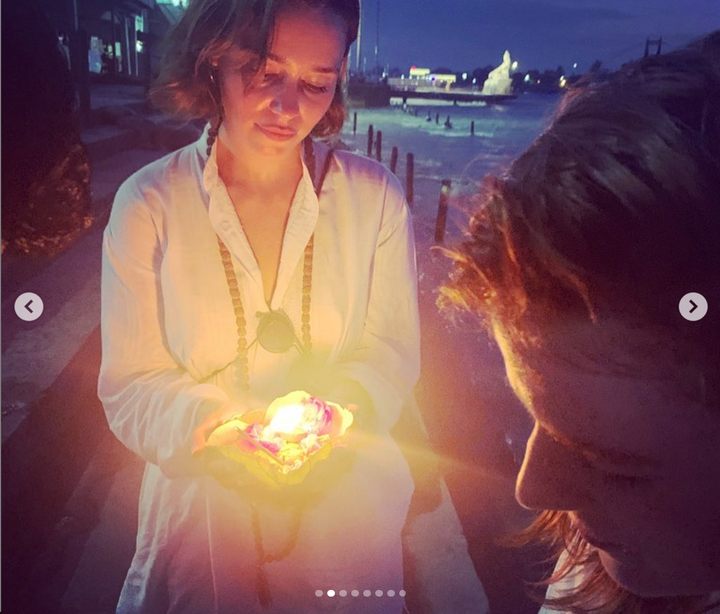 And the two actors look pretty loved up as they got "buzzed of our faces."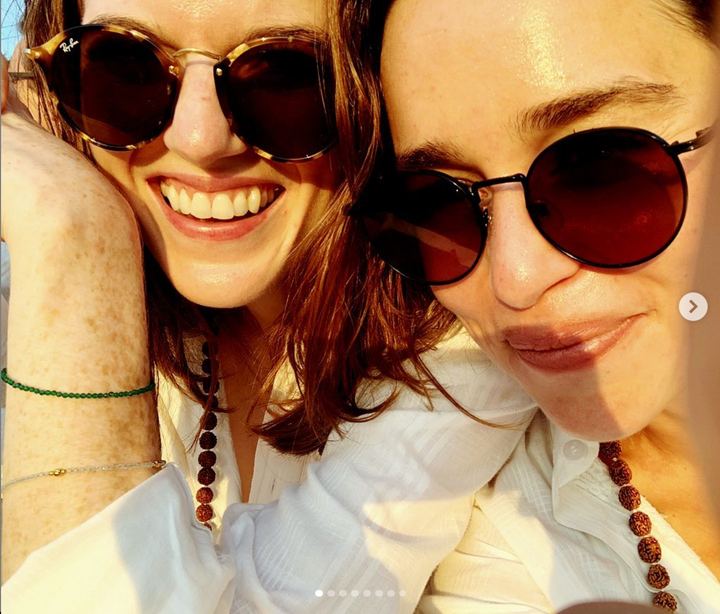 Never let it be said the Queen doesn't know how to breeze through foreign lands. Ardent fans wanted Clarke to 'dracarys' (burn) them and offered up the country as her next conquest.
As if we don't have enough problems already.
Namastey, Emilia 🙏🏻. Please pass through in peace.