Elton John biopic Rocketman has been met with mixed reviews following its debut at the Cannes film festival.
Critics have given the film, which stars Taron Egerton as the singer, a lukewarm response after its screening.
Among the common criticism is that the film gives a fantastical account of Sir Elton's life and career, rather than a warts-and-all feature.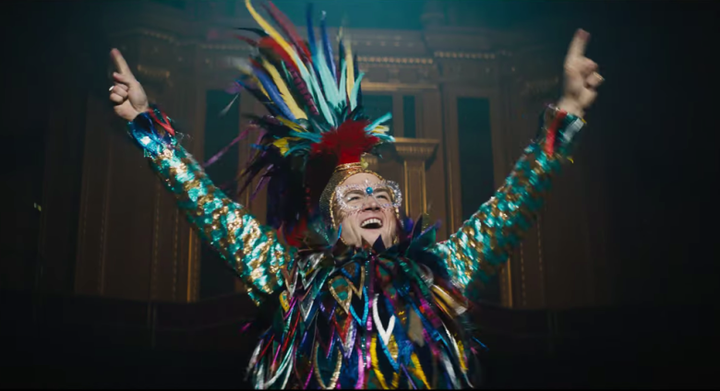 Take a look at some of the early reviews below...
"Rocketman seems mostly preoccupied with the surface idea of Elton: the outrageous wardrobe, the spectacular showmanship, and his relatively unusual status as an openly gay megastar."
"Audiences when the movie opens will likely be more mixed, but as a fantasia on the making of Elton John, Rocketman at the very least commits wholeheartedly to its flashy eccentricity, and for many, that will be more than fun enough."
"As Elton John, Taron Egerton gamely does a middleweight impersonation, more comfortable with the lighter side: better at the tiaras than the tantrums."
"At times, Rocketman risks turning into a chronicle of woe. Much of the film focuses on the years when Elton was abusing alcohol and drugs... It can become tiresome to hear him say yet again how much he hates himself. However, Fletcher films even the darkest scenes in a very flamboyant fashion and manages to leaven matters with some ironic humour."
"It's all grand and fun and corny, a musical fantasy that reaches for the sky and gets there often enough to make it diverting but also frustrating. The recent years have seen a number of affecting indie musicals... and Rocketman is bigger and bolder than that — so big and bold, perhaps, that it can be harder to find the heart."
"Not only does Egerton have Elton's look and mannerisms down to an uncanny degree, he also musters up enough of his subject's signature showmanship to give a performance that's joyously at peace with its own preposterousness."