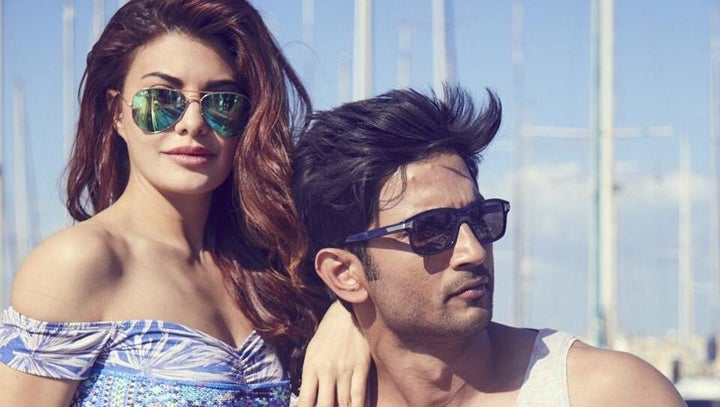 That Karan Johar is a smart businessman requires little testimony. The way he's crafted Dharma Productions' identity as a hub which many filmmakers and actors aspire to be a part of is a thumping attestment to the clout he holds in India's entertainment industry. Despite unleashing a catalogue of mediocrity in 2019 alone (Kalank, Kesari and Student of the Year 2), Brand Dharma remains fairly insulated. At least so far.
That Dharma recently announced a long-term partnership with Netflix is another solid indication of how much the so-called alternative entertainment platforms rely on legacy companies to attract and retain eyeballs. Which brings us to Tarun Mansukhani's Drive, a film about street racers/bank robbers and people who talk about looting Rashtrapati Bhavan as if they were planning a weekend getaway from Bombay to Lonavala.
Drive has been lying in the dark abyss of Dharma's basement for over a year and the reason is evident once you see the film. It skipped a theatrical release and went straight to streaming. There's no gentle way of putting this: Drive is a terrible, terrible film, a drama so embarrassingly hideous, you'd want it to end really fast because of how furious it makes you. While Netflix hasn't had a great year otherwise (Bard of Blood, Chopsticks), adding this snoozefest to their slate is a criminal disservice to its own legacy. There was a reason why Dharma wasn't releasing the film in theatres and by platforming it, what message is Netflix sending? That it is volunteering to become a dumping ground for Bollywood trash?
In Drive, Jacqueline Fernandez plays a quasi gang leader who's also an ace street racer. She is introduced, stilettos first, with a sidekick saying, "It's hard to say who's sexier, you or your driving." Then, they decide to get a drink. "Let's have champagne," sidekick helpfully suggests. "Champagne," says Jacqueline, "is for ordinary people." Boom. A wad of cash covers the screen (?) and a song calling 'karma' a 'kamini' plays as you silently witness your own grey cells leave your body. It should come as no surprise then that these people work for a company called Bad Boy Toyz, which sounds like an incel WhatsApp group run by Gulshan Grover.
The government, with access to sophisticated software, snoops around and gets wind of Jacqueline's plans and sends an infiltrator (they could've just hacked the WhatsApp, duh) to contain their next robbery. At this point, Boman Irani and Pankaj Tripathi, sleuths investigating the 'matter' because of 'PM's personal reasons' have multiple brainwaves, each more ridiculous than the next. My personal favorite was the one where they realise that the 'gang' is talking in 'code' under the guise of spam SMSes. Hilarious.
At its heart, Drive wants to be a *CoughCough* intelligent heist movie, a localised Italian Job, a desi Ocean's spinoff. But for a film that has chase sequences that resemble graphics from a 90s video game and characters who talk in meaningless parables ("Aapne kabhi PC Sorcar ka magic show dekha hai?), intelligence is too lofty an ambition to achieve. Forget being a smart caper, Drive isn't even something that fits in the so bad-it's-good mould. Nope. It's just a film without any scope for redemption. There's a reason Dharma didn't want you to pay only to watch this.
Between the forgettable songs and the lazily-written dialogues, there are innumerable twists and turns, and not one that pumps up the adrenaline or makes you admire its aesthetic genius. On the contrary, the film offers a lot of unintentional laughs. Sushant Singh Rajput and Jacqueline Fernandez are so wooden, the cars carry more gravitas than their collectively dull performances. As for rest of the cast, they seem impatient and apologetic, as if secretly in on the joke that the film really ends up being.
We deserve better Netflix.