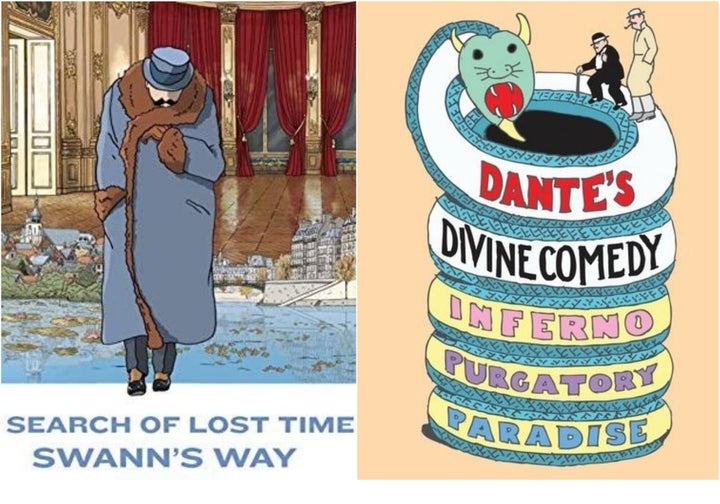 The name Proust has long had an unusual effect on students of English literature, triggering references to madeleines, irrespective of whether the small cake was traditionally consumed in their homes or not. It certainly wasn't in Bombay, when I was first introduced to imposing Marcel Proust's À la recherche du temps perdu, translated haphazardly into English as In Search of Lost Time. I do remember struggling with it though, in part because no one can read all seven volumes without skimming through at least six of them, and also because recollections of a foreigner's life from childhood to adulthood can be hard going for a person with tenuous connections to 20th-century French aristocracy.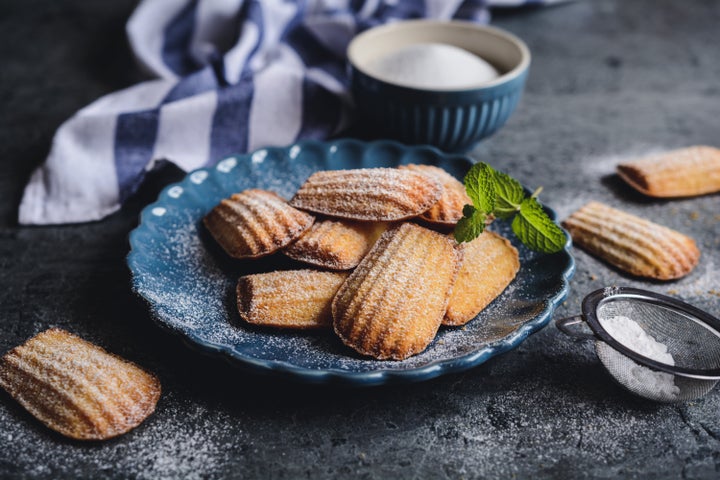 Two decades after putting away my copy, I came across Stéphane Heuet's graphic adaptation of Swann's Way, the first volume of In Search of Lost Time, published in English 18 years after first appearing in French. Apparently, there were two definite reactions to the work in Proust's home country — howls of outrage from critics, and a first print run that sold out. In America, it was referred to as 'Proust for the people', and though Heuet has supposedly completed five of the seven volumes since, there has been no follow-up to the first volume in English yet.
We live in a golden age of publishing where few classics have escaped the graphic novel treatment, with expectedly mixed results. On the one hand, there is an argument that adaptations offer dumbed-down versions of classic literature for lazy readers. On the other, there is the undeniable impact that a classic can sometimes have when transposed to another medium that reveals facets of it in a strange, new light. Who can say, for instance, that Robert Crumb's adaptation of The Book Of Genesis or Seymour Chwast's succinct 127-page Divine Comedy doesn't compel readers to find something new and exciting in the ancient original works?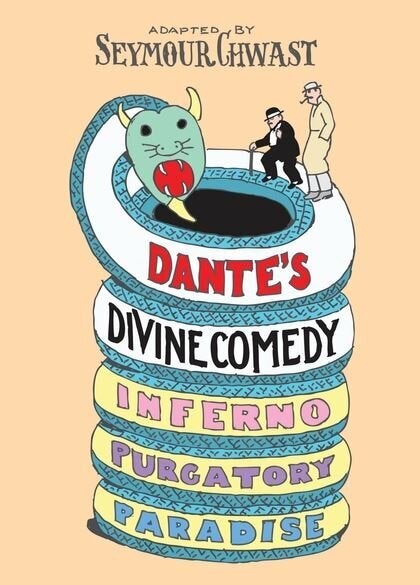 One of the first things Heuet's book does is reveals the pillars and arches supporting the narrator's memories, translator Arnold Goldhammer explains in the introduction. Any reader familiar with the Tintin comics will immediately recognise the influence of Hergé here, and his pioneering ligne claire style of drawing that calls for strong colours and lines with no tones or shading. The effect is startling because so much of Proust's writing is decidedly abstract. What Heuet manages to do, with his beautifully concise panels, is condense the prose in a manner that highlights the emotional heft of what Proust is aiming for, rather than the dialogue itself. It is the equivalent of a recurring 'madeleine moment', where the intensity of a specific quotidian episode or event defines how a panel is designed.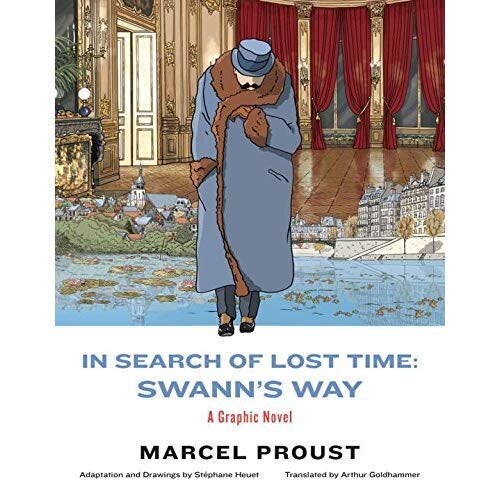 This isn't to say it's flawless. Proust's book is also about a doomed love affair between Swann and Odette de Crécy. Where he takes a microscope to why Odette loses interest and how Swann's feelings towards her slowly change, Heuet arguably pays more attention to getting the visual setting right. What is lost is the undercurrent of wit. It probably works better in French, but who is to say?
Another recent graphic adaptation that stood out for me was Miles Hyman's The Lottery, a bold take on what may possibly be Shirley Jackson's most compelling short story. Hyman happens to be Jackson's grandson and writes a beautiful introduction featuring a vivid memory of his grandmother while explaining why he eventually felt brave enough to attempt this. Unlike Proust, Jackson's story is undeniably more familiar, helped by its brevity and publication closer to our time (it appeared in The New Yorker in 1948). Ironically, this makes Hyman's task a lot harder, because he is dealing with at least some readers who know the twist at the end of the tale and must sustain their interest nonetheless.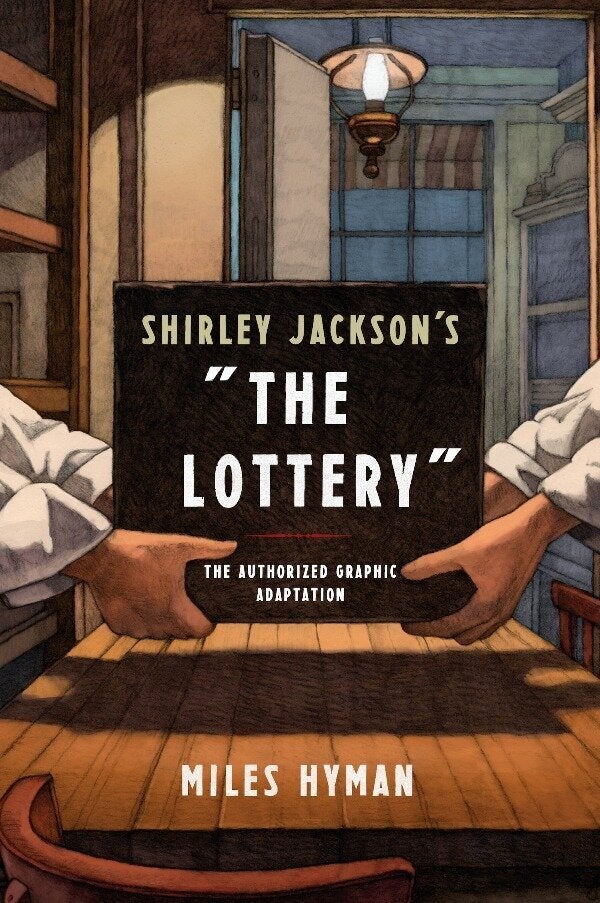 His adaptation works by being faithful to the text, using Jackson's dialogue and bringing life to the pictorial, almost cinematic aspect of the tale instead. His panels almost resemble the storyboard of a film. He builds to its shocking climax beautifully, pacing it out with the same skill his grandmother brought to her writing. He also avoids the easy emphasis on gore that could have tempted a less accomplished artist, and focuses firmly on the characters' emotional states. That the book still manages to raise questions about democracy and human nature is a testament to Hyman's artistry as much as the power of Jackson's story to shock over half a century after it first appeared.
If one must consider the question of whether graphic adaptations make literature easier to grapple with, the pros outweigh the cons. Great literature can always be appreciated in the original, and usually is. If, however, a work of art in another medium does compel a reader to seek out its source or even walk away with a gist of what its creator first intended, how is that a bad thing?