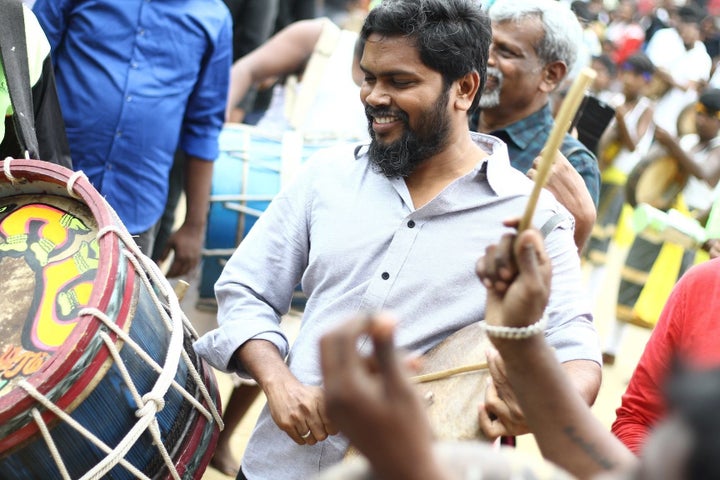 A three-day festival in Chennai, spearheaded by Kaala director Pa Ranjith, aims to enable difficult conversations on class, caste and gender by showcasing art that does not often get mainstream attention.
"It is a carnival that would provide a space for people to talk, understand and discuss about social issues. We have to first understand that caste differences and discrimination exist in the society. We wanted to hold the festival in December so as to start the next year with the ideas of equality, liberty and fraternity," Ranjith told The Hindu.
Ranjith, who has directed many acclaimed movies including Rajinikanth starrers Kabali and Kaala, has always been vocal about his politics.
The Vaanam Arts festival, an initiative of Ranjith's Neelam Cultural Centre, was inaugurated by Dalit leader and Gujarat MLA Jignesh Mevani on Saturday.
"Human beings are emotional. Therefore, with our literature, poetry, theatre and cinema… and through these mediums, we must propagate the idea of creating a new society. That's where the festival is extremely important," Mevani told The Hindu.
Through art, Ranjith hopes the festival will help society have conversations about caste discrimination, gender bias and other difficult subjects.
"When we go back after this three-day festival, we must preserve that strong feeling of equality, that element of pride, so as to carry forward the discussion on this important philosophy of universal equality," Ranjith told the gathering at the festival.
One of the highlights of the festival will be the release of The Casteless Collective's music album Magizhchi on Monday.
The festival, being held at St. Ebbas Girls Higher Secondary School, will have dance and performances, plays and puppet shows. It will also include discussions on the works of Periyar, Karl Marx and BR Ambedkar.
"Society by and large only recognises a certain type of art form and literature. There is so much more than that. And through Vaanam festival I want to showcase all of these art forms that have been neglected," the director told Silver Screen.