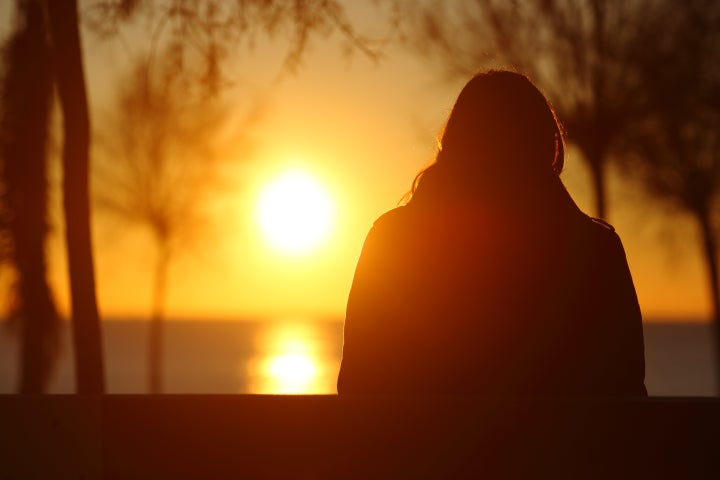 S. and I met the way the lucky ones do. We walked from very different worlds into the same classroom and shared it for the three years it took to graduate into early, sheltered adulthood. We both wanted, nakedly but quietly, to write, to study writing, to pursue it in some shape or form, though I don't think either of our lives have been governed by that impulse alone. It's been eight-and-a-half years since we met, since I suggested that the college library's copy of The Yale Anthology of French Poetry might be worth checking out.
We're terribly close, to each other and in our life trajectories. Towards the end of our college years, I didn't immediately return to class after the winter break between 2012 and 2013. It was the beginning of the depression, but I didn't know it then. She called after a couple of days, appalled at my absence, asking if I'd decided not to come back. I was jolted into returning to classes for a couple of weeks, but I showed up for very little of the rest of that final semester, read none of the required texts, scraping by in my exams so poorly that the hard-gotten grades from the previous two years could barely help in reaching an average of some academic dignity.
After our undergraduate studies, we both proceeded to study writing at different universities. S. settled into an independence, growing a voice that was about the quietest parts of living, writing poems that showed a tentative but deep understanding of people and the fragile connections between them, essays that were about what lies beyond the mere one or two languages many of us hold. All the while, I wavered under lengthy bouts of depression. The desire to write, to do anything but lie in bed, ebbed away. When I did manage to put my resistance aside and attempt, I found I did not have anything to say except: I am tired. The wisdom, with writing, is that one must write from one's core. But what lay at my core at the time was anger, tiredness, and profound reluctance.
In graduate school, S. was (from a distance, because for a time I held myself at a distance from everyone) tireless – tireless in taking walks when she was by herself, reading every poet on the university's shelves, writing, writing. From time to time, I flip through my graduate school notebook.
Far from filled to the brim, it holds paragraphs and diagrams copied from books on oceanography (science being a sturdy shore far away from the poems I wasn't able to write), false starts to poems about the relationship I was in, full of sentences about needing sleep, full of words that make me think: god, I was once so young and lost, and there isn't enough money in the world to compel me to go back to that time.
Because I was twenty-one or twenty-two, because S. and I had for four years closely resembled one another – even as she emerged as the responsible one, and I as the impatient and inconsistent one – because I had not considered the ways in which timelines do not run parallel in perpetuity, I watched her write steadily, publish, win awards and thought, perhaps, my unhappiness at a time in my life where I was meant to be writing, was a sign writing wasn't for me. I saw S. not as a healthy contemporary at a time of illness for me, but proof that I was not, after all, meant to do what I'd grown up believing I would.
The presence of a sustained writing practice in her life highlighted the lack of one in mine. I shifted towards another career, a simpler one in terms of pursuits and goals. I worked in non-profits in the fields of education and women's rights. I watched movies and read crime novels, moving away from writing even in my free time, towards unthinking distractions. It was as Paige Cooper wrote about watching American football, "I'm reading this text because it finds no other text to speak to in me."
A friend once described plunging into or out of endeavours as tantrums unless those shifts were accompanied by real commitment. In my case, moving away from writing was equal parts losing faith, throwing a tantrum, and being too early in the navigation of my illness to have known better.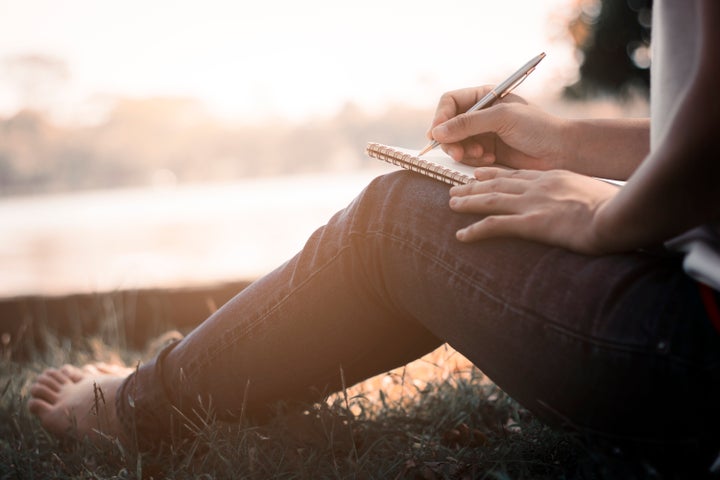 "Have you written lately," my mom asked, about two years after I'd more or less ceased entirely. "It's a waste of training and talent to let it go, don't you think?"
In an interview, Elizabeth Gilbert talked of the damage that the idea of passion can do to people –convincing them something is missing if every moment of it is not "setting your head on fire."
It was frightening to open my notebook and not be moved to say anything. It was frightening to find language itself alien. The distorting prism of depression made both words and experiences obtuse to me. Gilbert pointed out that in a culture that teaches us "to fetishize passion above all," moments where we've lost our passion can make us feel "more excluded and more exiled and, sometimes, like a failure." Any creative endeavour is better served by curiosity rather than passion, she argued.
S. sent me submission calls, contest announcements, names of publications to which I should submit work. Even as I was uncertain about re-entering the literary world, her messages were a way to refamiliarise myself with it. I sent out a tentative submission now and then to literary magazines from the meagre pool of poems I'd written. These were mostly met with silence or a "this isn't quite right for us." S. rarely, if ever, mentioned her wins, big and small – not necessarily because she wanted to protect me, but possibly because she lay less store by them than I did.
She asked me to try and put together a manuscript. I tried. It was a period of trying. I was beginning to navigate my illness differently with the help of research and therapy, recognising that there were responses and restorative activities that were within my control. I didn't want to be helpless. I was taken with the idea of a manuscript. A collection had space for failure, for contradictions, for poems to converse. I was leaving a long period of stagnation behind. I was learning. It gave me impetus to write again.
When I started, the words that emerged were weak, cliched, and most of all, rusty. Years later, I encountered a J. Jennifer Espinoza poem called "You Do Not Have to Write the Best Poem in the World." I struggled, and still struggle, as I suspect many others do, with the idea that one can write without the express purpose of the work being good. Every serious action I performed had to be striving for near-perfection, every piece of writing had to not suffer in comparison to someone else's writing.
"Writing is a part of me, like my relationships, like my therapeutic work. I am not always good at it. I am often frustrated by it. But it is one part of me being a person."
As someone whose mind is wired to tell me I'm terrible at everything I attempt, the difficult stage of writing terrible first lines and confused drafts can be incredibly demotivating. One way I learned to think differently about that process was through Ross Gay's encouragement to writers to strive for mystery rather than mastery in their art. I started again in National Poetry Month in 2015, trying to write a poem a day in April. I followed, daily, anything that moved me – something in the day would remind me of an old relationship, and I would try to see where that led, something in the news caught my attention, and I'd try to see what it meant to me.
I wrote twenty-two poems in those thirty days at the beginning of this re-entry into writing. S. read all of them. I didn't need feedback in that moment. I needed a place to send the work – it's real, I am writing again.
She continued to read hundreds of poems and drafts over the next three years, most of them terrible. On the very rare occasion when she was tired, she'd tell me politely she'd read the latest after a few days. I was excited by the writing, but still unable to tell if they were any good without another person's go-ahead. It was an anxiety-wracked process, often wiping me out. But she kept me going.
Even when she got busy as we all do, that initial stability made all the difference: someone to turn me back towards a practice that added to my life, that I was slowly able to figure out how to do again on my own. Writing is a part of me, like my relationships, like my therapeutic work. I am not always good at it. I am often frustrated by it. But it is one part of me being a person.
Urvashi Bahuguna is a poet and writer based in Delhi.