Prachi Singh (name changed) had high hopes for this Tinder date. He didn't seem like all the other guys who were more interested in learning about her hymen than her personality. But when the Bengaluru woman met her online Prince Charming face-to-face, she was in for a shock— he seemed to have left his gentlemanly manners behind.
"I'm a 33-year-old single woman, and doing extremely well for myself—a combination not very many men on dating apps can come to terms with! I am open to dating and even finding love, but most men want to either sleep with me or send me unsolicited pics. So, when I matched with this man and we spoke for a while, I looked forward to meeting him… but he turned out to be a complete disappointment, and I felt so cheated," says Singh.
Miffed at having wasted two precious months on him, Singh decided to log out of dating apps for a while. "Even the thought of trying to match with someone and going through this cycle all over again made me so tired," she says.
Senior clinical psychologist and counsellor Narendra Kinger says Prachi's disgruntlement is quite common among single women using dating apps and struggling to find the right match. "Most women who suffer from online dating fatigue complain they don't have the energy or bandwidth to go out one more time and be disappointed. Feeling that it is a waste of time and effort is a clear sign of dating burnout," he says.
So, how should you deal with online dating fatigue? We spoke to some experts to find out.
Introspect and recognise patterns
Understanding the signs of online dating burnout is the first step to get back to healthy dating, says Janki Mehta, consulting psychotherapist and co-founder of Mind Mandala, Mumbai. She says if you are bored with the apps, annoyed with the responses you get, jealous of others meeting interesting men, or unwilling to reply to messages, and too disheartened to go on second dates, you are probably suffering from online dating fatigue.
Mehta advises women to introspect about why they use dating apps. "Is it the thrill or is there an underlying fear of loneliness? Are the apps leading to satisfying connections, or are you too addicted to stop?" She adds that speaking to a therapist might help "to recognise the pattern and stop falling into the same cycle over and over again."
Other alternatives include completely switching off from dating apps to detox, or simply taking things more slowly. "Don't use the apps every single day. Use them carefully and more meaningfully. This will declutter your brain and help you filter your matches," Mehta says.
""I had absolutely no clarity about what I wanted, and I started using the apps under duress.""
Work on your self-esteem
When Shruti Goel (name changed), a 29-year-old banker, moved to Mumbai from Delhi, she found no time to socialise. After exhausting weekdays, she spent Friday evenings with colleagues and weekends with her woman flatmates. But when her parents started to put pressure on her to get married, she decided to check out her dating options via apps. "I had absolutely no clarity about what I wanted, and I started using the apps under duress. Though I went on several dates they turned out to be disappointing, as most men were not looking for life partners," Goel says.
This went on for several months and with every disastrous date her confidence plummeted. A few months ago, Goel sought the help of a professional counsellor. "The series of unsuccessful dates was hampering my self-esteem and affecting my work as well. When my therapist said I should take a break, a heavy weight seemed to be lifted off my chest," Goel says.
Mehta acknowledges that 'failures' in dating can come as a blow for women whose value is culturally measured in terms of beauty and attractiveness for men. However, she urges women to consciously de-link their self-esteem from such notions. "Give yourself some time and comfort, rest well and start reading more, talk to friends and family, care for your pets or plants and get yourself a hobby," she says.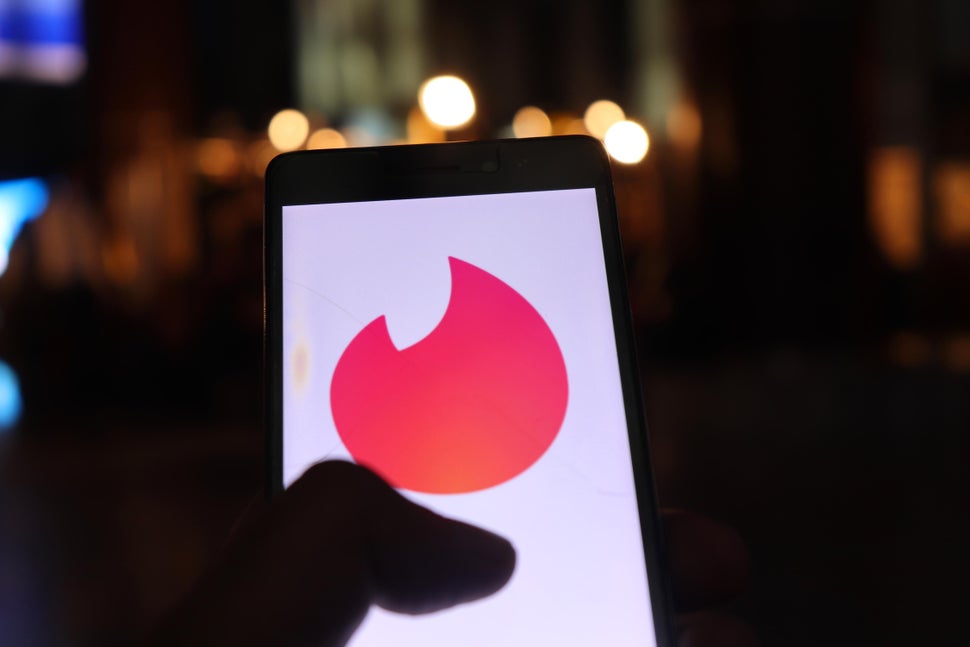 Do not multitask
Never having had a boyfriend before marriage, dating apps opened up a new world of possibilities for 34-year-old Pragya Sinha (name changed) from Kolkata. Sinha, who started using the apps after her marriage failed, says she tried to make up for lost time.
"There were so many options and I was intrigued and overwhelmed at the same time. The attention from men was addictive in the beginning, but I started getting irritated when each of my matches said they only wanted to hook up with me. I know I should have expected this but it still bothered me," says Sinha, who has taken a break from dating apps.
Ruchika Kanwal, clinical psychologist, Karma Center for Counselling & Wellbeing, New Delhi, agrees that although dating apps promise instant gratification, most women feel exhausted carrying on a multitude of similar conversations and dating patterns. "It is easy to multitask and multi-time when you are on a virtual platform. But talking to 10 people simultaneously can be tiring and unrewarding," she says.
Kanwal says too many options become laborious and meaningless. She usually asks her female clients to use the apps sparingly, and to follow up only when men can offer meaningful and relevant conversation or connections.
Tackle unresolved issues
Kanwal says it is important for women to properly address previous negative experiences before going on new dates. "We've all had our share of unpleasant relationships and breakups. Before you log on to dating apps and start meeting men, check whether you have overcome your past experiences, or if you are still stuck with loops of emotionally charged thoughts," she says.
Kanwal says she meets single women who have either jumped back into the dating scene right after a heartbreak, or haven't realised the need to process past relationships. "If you don't give yourself time to heal, dating apps and connections can seem meaningless after a point of time. And gradually frustration and fatigue set in," she adds.
Similarly, if there is trouble at work or at home, the need of the hour is to settle those pressing issues before venturing online to look for love. Dating someone and trying to build a meaningful relationship is more achievable if you are at peace with other domains of your life.
Be honest to yourself
We cannot start a connection, be it with friends or dating, if we are not honest with ourselves, says Kinger. "I have women clients tell me they are dissatisfied with their dates, yet they continue to meet them. They need to be honest with themselves first, and move on if the connection doesn't work," he says.
So, if the man you met on Bumble or Hinge doesn't work for you in real life, it is better to be honest and straightforward rather than drag on the relationship for fear of being lonely. "One of my clients met a man online, and she complained he responded to her messages hours or even days later. He was not living up to her expectations, and that was bothering her. It was important that she take a break and analyse if this connection was fulfilling," Kinger says.
Mithali Gupta (name changed), a 25-year-old from Mumbai, gave up on dating apps when she realised men were only looking to hook up or have flings. "I haven't heard of many people who have found love on dating apps. I also have trust issues, so these apps became frustrating for me," she says.
Kanwal says virtual platforms can be confusing for single women looking for love and relationships. "But as long as they know what they want and are ready to express their desires, using the apps makes sense. Trying to hold on to a connection even when it doesn't work leads to disappointment and fatigue," she says.
Don't expect the worst
Many of Kinger's young clients fall into a pattern of negative thinking. He says they tell him how "each date was worse than the previous one" and that there is "no use" in meeting more men. "It's quite possible that even if the first five dates went horribly, the next five could be better," he says.
"Single women should not look at going on frequent dates as a sign of desperation, even if that's what society wants them to believe. I tell my clients to not listen to friends who try to dissuade them with their own unsuccessful dating stories. Be your own judge and discuss your dating fiascos with perhaps only a few close friends," says Kinger.
Although repeated disappointments can disillusion and exhaust anyone, the trick to online dating is to keep hope alive. If that sense of futility persists, though, perhaps it's time for a dating app detox or a visit to a therapist to address underlying issues.