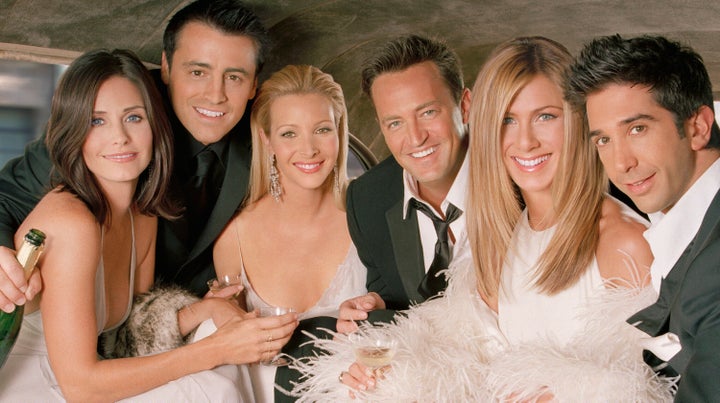 The one from before they were famous.
Courteney Cox shared a cute throwback snap of the "Friends" cast on board an airplane to Instagram on Thursday.
"The one where the six of us went to Vegas and no one knew we were F.R.I.E.N.D.S. yet," the actress who played Monica Geller captioned the image, alongside the #beforeitaired and #lovetheseguys hashtags:
The hit sitcom also starred Jennifer Aniston (Rachel Green), Lisa Kudrow (Phoebe Buffay), Matt LeBlanc (Joey Tribbiani), Matthew Perry (Chandler Bing) and David Schwimmer (Ross Geller).
It ran for ten seasons on NBC between 1994 and 2004 and means Cox's photograph is around 25 years old.
"Friends" director James Burrows revealed in 2013 that he'd flown the cast to Vegas, where the photograph was taken, after the filming of the pilot so they could bond.
"I took them to Vegas. We ate at Caesar's Palace in Spago. I had me and six of them and I said — I don't know why I said this — I said, 'This is your last shot at anonymity. Once the show comes on the air, you guys will never be able to go anywhere without being hounded.' I knew the show had a chance to really take off."
Cox, meanwhile, in March shared a clip of herself returning to the New York City apartment building that features in the show:
But fans shouldn't get excited about it meaning a possible reunion movie or episode is in the works.
Sadly, that is still not on the table.