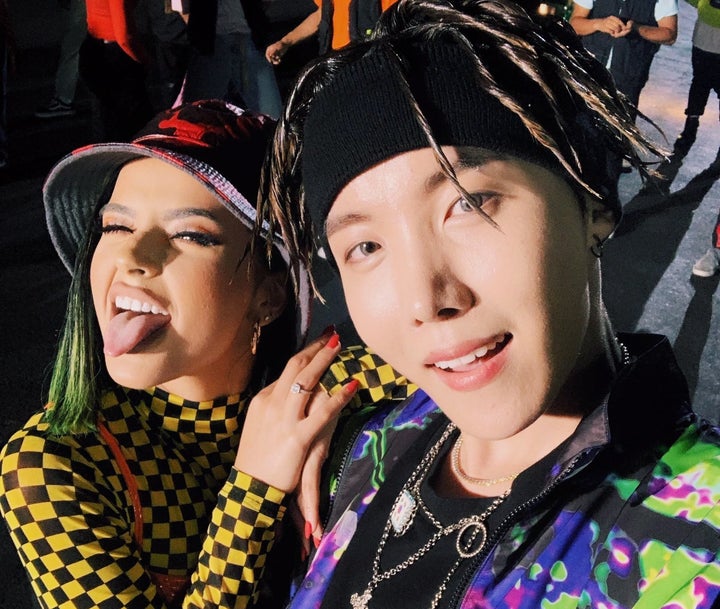 The highly anticipated secret collaboration between BTS band member J-Hope and American singer Becky G released on Friday, instantly taking over the top 5 worldwide trends on Twitter.
Dubbed 'Chicken Noodle Soup', BTS' Big Hit Entertainment had on Thursday officially announced the collaboration that had been kept under wraps for months.
The song features Korean and Spanish lyrics and samples the chorus of the 2006 original by Webstar and Young AB, featuring AG aka The Voice of Harlem.
The song was an inspiration for both the artists when they were young and the music video reimagines the iconic choreography of the original song, Big Hit Entertainment said.
News of their collaboration trended worldwide on Twitter on Thursday after Becky G's tweet.
BTS fans have responded with much enthusiasm to the song, to say the least, and many can't get enough of J-Hope's moves in the video.
The BTS star has started a Chicken Noodle Soup challenge on TikTok with the hashtag #cnschallenge, asking fans to show off their moves to the signature steps from the song.
Not sure I can manage that. But what I can do is have some...