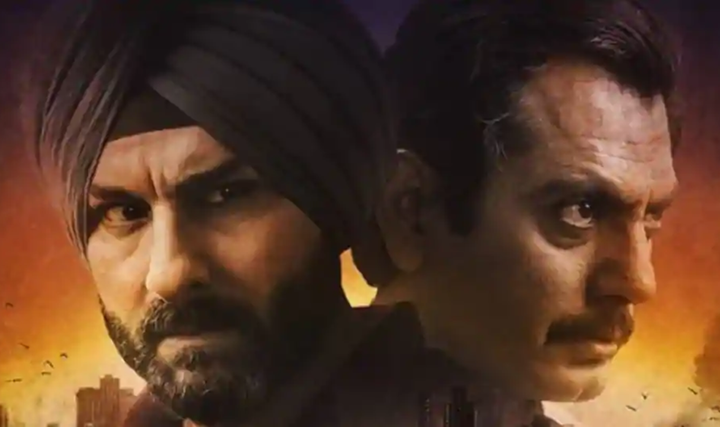 Ever since Netflix, Hotstar and other online streaming platforms set up business in India, viewers have been able to watch international TV shows and award-winning movies without the annoyance of blurred images and erased profanities.
But this may be set to change.
Last week, Reuters reported that the two companies, along with a few others, plan to self-regulate their content—this includes prohibiting content that disrespects India's flag or encourages "terrorism or other forms of violence against the state", a statement that could be interpreted in many ways.
At a panel discussion last week, the business heads of Netflix, SonyLIV and Zee5 were careful to stress that this does not mean content will be censored. "There are few things in Netflix that you can't say in the office," Sagar Pandit of Netflix told HuffPost India at a panel discussion. "It's a very open culture, but 'censorship' is a word that you can't use in our offices. It's considered a bad word," he said.
The 'code of best practices' also states that the internet broadcasters who have signed it won't show content that intends to outrage religious sentiments, a tough ask in a country where anything from having a character with the same name as a god or a movie name with a title similar to a festival can set off calls for a ban or a beheading.
Pandit, however, says that Netflix is committed to "protect artistic freedom".
"Protecting artistic freedom means having a set of guidelines that'd help you identify what content is suitable for whom. It's uniform across platforms," he said.
The Reuters report had said that Amazon Prime Video has not signed the code, though it helped draft it.
Many Indian filmmakers routinely run into trouble with India's Central Board Of Film Certification (CBFC), popularly called the Censor Board, which has been known to ask for changes depending on what hurts their strong moral code—this could include kissing or sometimes the word 'lesbian'.
Now it seems that streaming platforms are racing to hold the government back before it decides to have a say in what they show.
Uday Sodhi, business head of SonyLIV, which recently acquired the rights to the critically acclaimed series The Handmaid's Tale said the media had overreacted by mistaking self-regulation for censorship.
"Those are two different entities altogether. The advertising and the TV channels already practise the code of conduct, wherein they've set bodies to address complaints from viewers who may find their content offensive. Self-regulation is not the Censor Board," he said.
Echoing this, Pandit agreed that self-regulation was the best way forward, compared with the prospect of CBFC.
When asked further if the streaming giant, which produced an edgy original show such as Sacred Games, would submit to blurring nudity or beeping cuss words, Pandit said, "The internet is not a cathedral, it's a bazaar. Where in the traditional broadcast industry, everything was inside the cathedral, everything was linear, on the internet you cannot do that. The web has no boundaries."
A filmmaker working with Netflix on a project said on condition of anonymity that they hadn't received any specific instructions to tone down content. Anurag Kashyap, who's directing the second season of Sacred Games also told HuffPost India that the streaming company hadn't asked them to tone down scenes involving violence or nudity.
"Look, we are asking you to pay a premium. We want to give you a value for that. And wouldn't want you to look for it elsewhere. There's a sense of accountability Netflix has towards its consumer and that won't be compromised," said Pandit.
Manish Agarwal, Business Head of Zee5, Zee's streaming service, added, "For streaming companies, this is simply a thing about creating an environment of checks and balances and we see nothing wrong with it."
Netflix recently hiked prices by the most in its history in home market, the United States.
Even its India pricing—at Rs 500 a month—is significantly higher than that of competitors. Does it plan to reduce it to attract more customers?
"We give you value for the money you pay and the idea is to keep getting better at that. There are no plans to reduce the subscription," he said.
This year, Netflix is looking at the best chance it has had in years at getting the Oscar for Best Picture, with the company's Roma, a black-and-white drama directed by Alfonso Cuarón, in the running to be shortlisted for the coveted trophy.
Industry experts have pointed out the irony that a film such as Roma, which is designed for the big-screen experience, has been produced and distributed by Netflix, a company that has significantly affected the theatre-going experience.
Pandit is aware of the contradiction.
"But do we see theatrical release of Roma as a solution? The answer is 'no'. What we do think is that there will soon be technological development that will make consuming a Netflix film at par with, if not better than, the theatrical experience," he said.