Never mind the characters in the film, Beyonce and daughter Blue Ivy were the cutest things at Tuesday night's premiere of The Lion King, after they posed on the red carpet in matching outfits.
The singer arrived at the film's premiere at Hollywood's Dolby Theatre to loud cheers from fans, turning heads in a custom look from Alexander McQueen.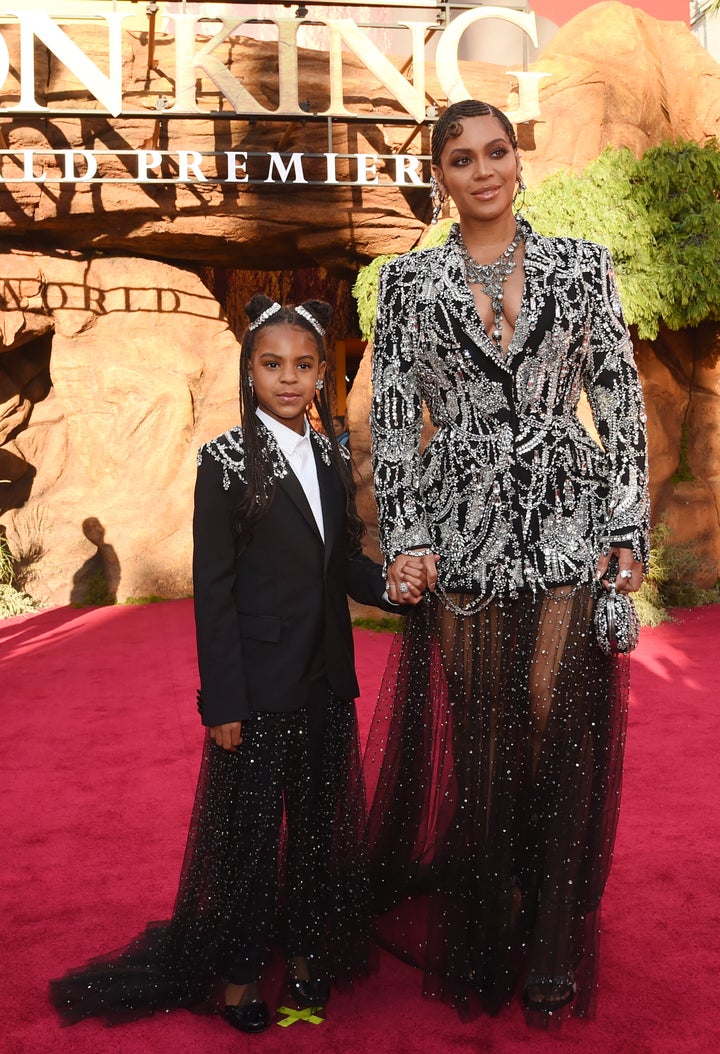 She wore a bespoke tuxedo dress embroidered with degrade crystal, matched with crystal-embroidered heels.
The Drunk In Love singer, sporting a sleek ponytail, also carried a bedazzled clutch purse with jewelled handle.
Her seven-year-old daughter Blue Ivy wore a matching look, with a black dress and crystal embellishment.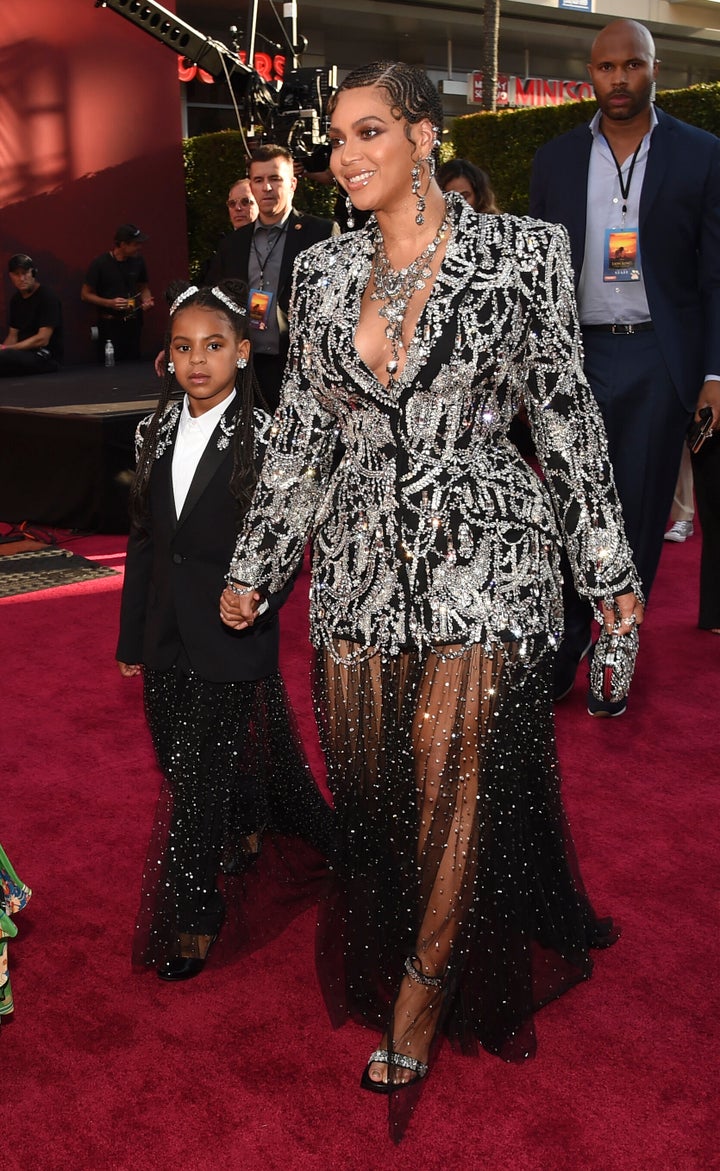 Beyonce's husband, rapper Jay-Z, and the couple's twins, Rumi and Sir, appeared to have stayed at home.
To coincide with the premiere, she released a new song, titled Spirit, which appears in the film during a pivotal scene with her character, Nala.
The track will also feature on a multi-artist soundtrack album which has been co-produced by the singer.
Beyonce has described the album, called The Lion King: The Gift, as "sonic cinema".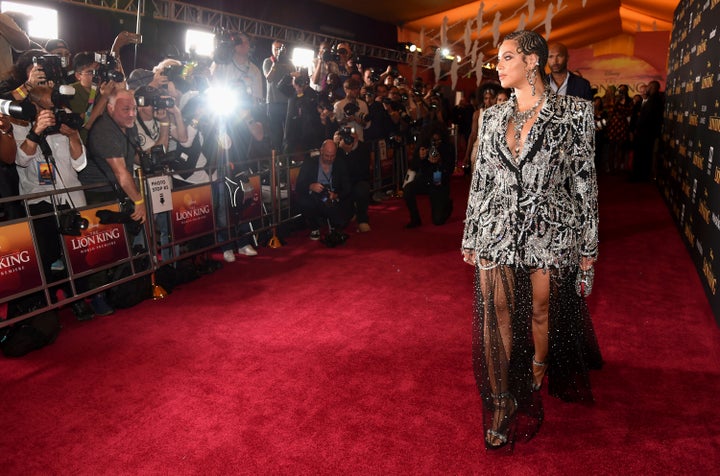 "This is a new experience of storytelling. I wanted to do more than find a collection of songs that were inspired by the film," she said.
"It is a mixture of genres and collaboration that isn't one sound. It is influenced by everything from R&B, pop, hip-hop and Afrobeat.
"I wanted to put everyone on their own journey to link the storyline. Each song was written to reflect the film's storytelling that gives the listener a chance to imagine their own imagery, while listening to a new contemporary interpretation.
"It was important that the music was not only performed by the most interesting and talented artists but also produced by the best African producers. Authenticity and heart were important to me."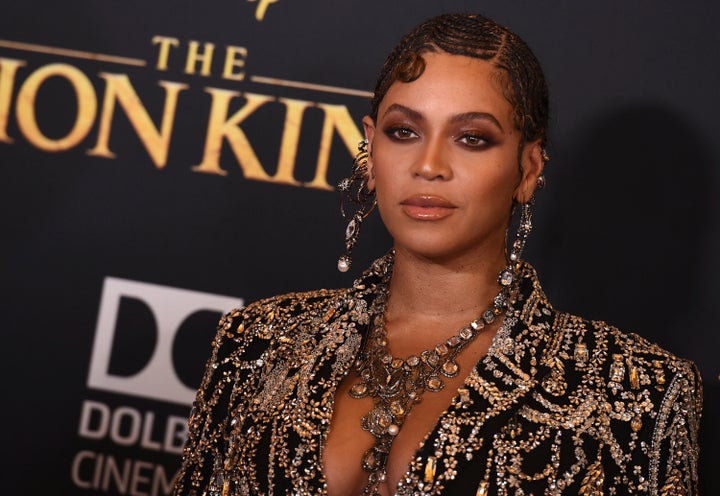 In a recent interview with the Fandango film website, Lion King director Jon Favreau said Beyonce's song was written and performed "in the spirit of the production".
The song was produced with South African composer Lebo M and soundtrack veteran Hans Zimmer.
The Lion King comes to UK cinemas on 19 July.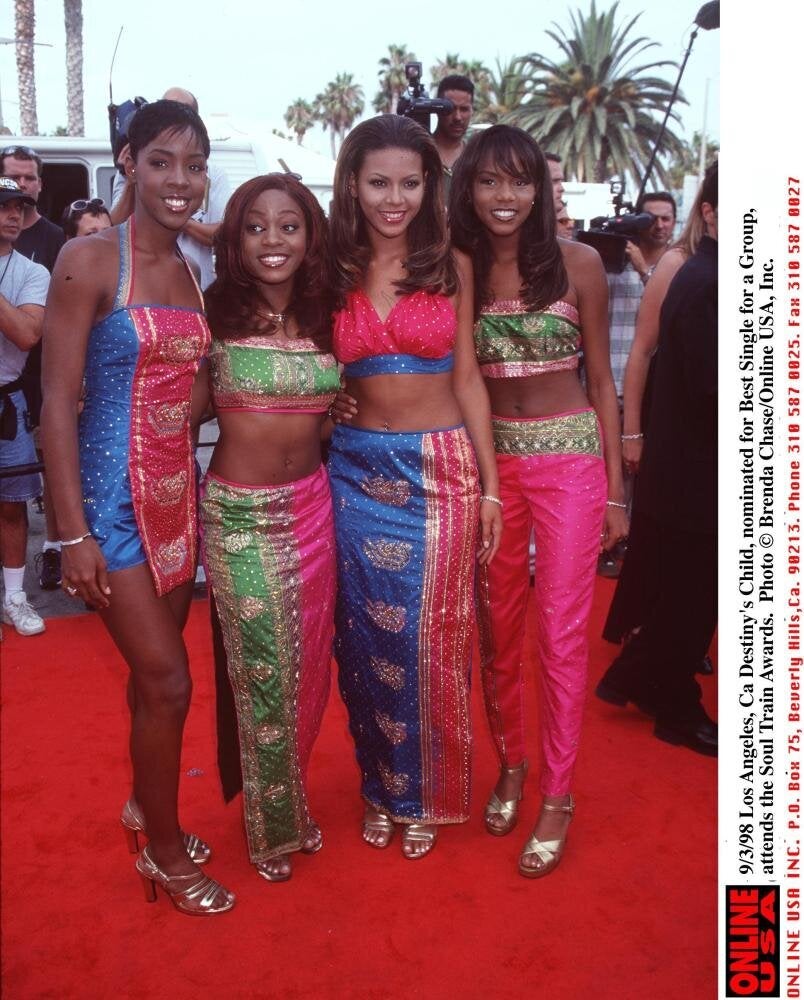 Beyonce Through The Years