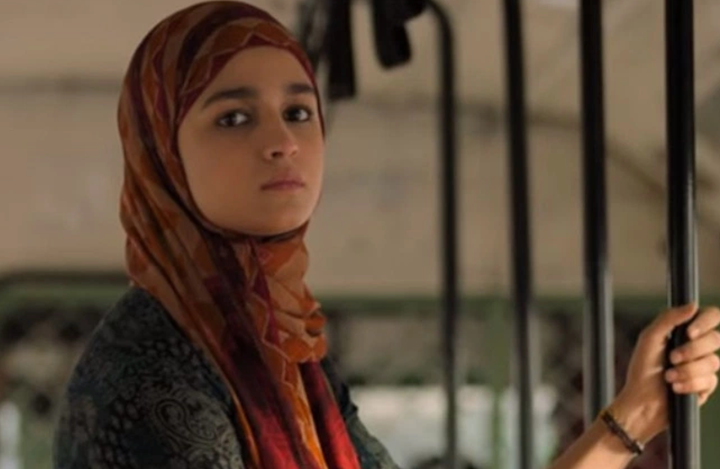 Every year, the number of terrible Hindi films made outnumber the good ones by far. So it's important to regularly remember and acknowledge the good work done by the industry's filmmakers.
The following is a list of Bollywood films that were inventive, told stories rooted in the Indian milieu contributed significantly to the conversation around social and political developments in India.
These films aren't part of the Rs150 crore and Rs200-crore club—that honour is reserved for underrated gems such as Kabir Singh, Uri, Bharat and Double Dhamaal.
However, in the years to come, it's to be hoped that the movies in this list will outlive the numbers club. Here's our countdown.
Despite the serious problem with having a Brahmin saviour as the protagonist in a film about Dalit oppression, Anubhav Sinha's Article 15 is significant, because it's one of the few mainstream Bollywood films to record rising caste atrocities in India at a time when the state sits and watches silently.
Cinema captures a moment in time, but Bollywood rarely does. From that perspective, Article 15′s existence is important. The fact that it has stirred a debate about representation is a good step for an industry where stories about disenfranchised communities remain few and far in-between and lack depth and nuance.
An independent film directed by Aijaz Khan, this Rasika Dugal-starrer, about a young boy on a quest to speak to his missing father, did something that films set in the troubled valley rarely manage to do: it humanised both sides of the Kashmir conflict, arguing that the problem isn't the people, it's the politics and the system. And often, the worst affected are the ones who are at the lowest rung of the system rigged in favour of the privileged.
Featuring a strong performance by Dugal and child actor Talha Arshad Reshi, Hamid is a moving drama that deserves to be watched.
Abhishek Chaubey's terrific Sonchiriya came and went without a trace but that's more of a comment on what the audience chose to watch rather than a comment on the film's merits.
Who thought that small-time dacoits could grapple with existential dread? We often see the colourful, outward nature of the life of criminals but Chaubey dares to go beyond, examining the psyche and moral burden of those who kill.
Peppered with topnotch performances by Sushant Singh Rajput, Manoj Bajpayee, Ranveer Shorey and Bhumi Pednekar, Sonchiriya is a film that asks almost spiritual questions ("I can run away from the gang, how will I run away from myself?"). This quietly understated drama is interested in understanding how gender, caste and patriarchy intersect to make monsters out of ordinary men. As we wrote in our review, "It humanises the rebels as people who aren't evil by design but who've been disenfranchised from a rigid social order."
You can watch this movie on Zee5.
Ritesh Batra's whimsical film is a meditation on the serendipitous connections possible in a city like Bombay.
What does a CA topper have in common with a street photographer who lives in a chawl? Batra argues that emotions are non-discriminatory and that love, in its purest form, is socially deviant and can't always be confined into tax brackets.
Like we noted in our review, "Batra treats the unlikely romance between Miloni and Rafi with adequate awkwardness, hesitance, and class tension. Siddiqui and Malhotra, both exquisite performers, use their bodies to reflect their social divide but it's their emotive eyes that transcend all barriers to convey a singular emotion: love."
Zoya Akhtar's film about a young Muslim man from Dharavi who narrativises his lived experiences through rap and and finds in it an outlet to escape his difficult life made a powerful argument about the potency of art.
Like we noted in our review, "In Gully Boy, which Akhtar co-wrote with Reema Kagti, music isn't just an indulgence or an articulation of talent, but a form of self-expression that liberates Murad and his mother from a life of poverty, crime, and domestic abuse.
Akhtar's passionate defence of her own vocation reaches a tipping point in the scene where Murad (a role Ranveer Singh inhabits with ease) and his father have a confrontation.
"Kal ko main off ho gaya, log phir bhi ye video dekhenge, kuch mehsoos karenge."
In his fight to dignify his vocation, Murad not only makes a case about the immortality of art but also critiques the violent nature of oppression, convention, monotony and most importantly, society's persecution of youthful eccentricity.
As idealism collides with disillusionment, the dreamer has the final word over the one jaded with life.
Because ultimately, Akhtar's movie is about the right to dream.