2018. A year that saw stars fail and characters shine.
All the three Khans, who've enjoyed an unprecedented run in Bollywood, delivered massive flops, triggering a seismic shift in the industry. Seemingly smaller films succeeded purely due to the merit of the script and impressive performances.
It was tough to bring this list of best performances down to 12 as plenty of actors did commendable work this year.
However, in this list are actors who didn't just seamlessly blend into their characters—instead, they disappeared into them, making the viewer forget their offscreen persona for a few hours.
So here is our list of some of the most outstanding performances in Hindi films this year.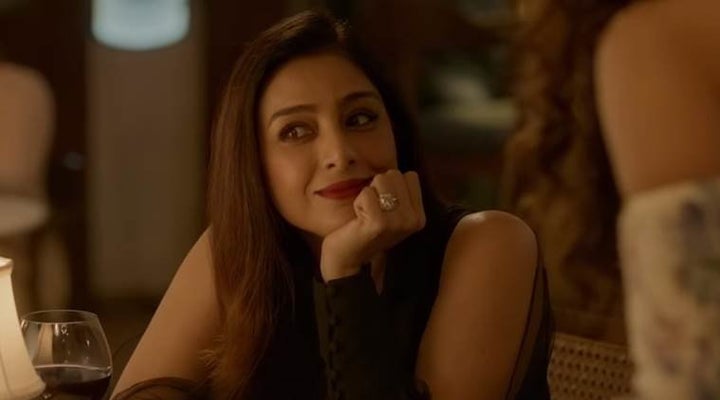 In an illustrious career where she's delivered a number of knockout performances, AndhaDhun's Simi is a role where Tabu seems to have had the most amount of fun. The charmingly deceptive character commands every frame she's in. Delivering lines laced with both dark humour and actual threats, Tabu dominates the screen, her performance one of the film's many highlights.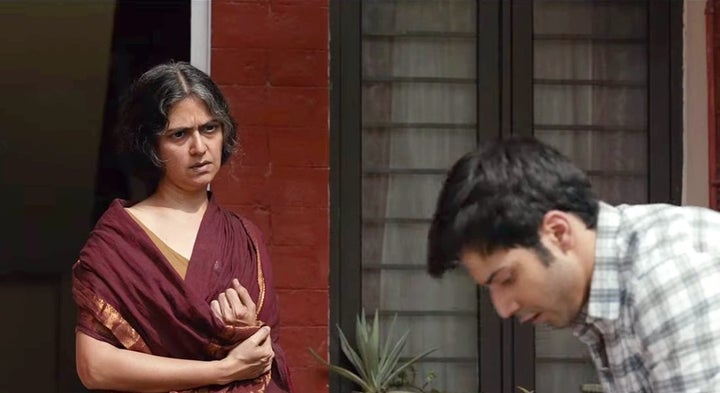 In her film debut, theatre actor and filmmaker Gitanjali Rao shines as Shiuli's (Banita Sandhu, who slips into a coma after a tragic fall) grieving mother, who is conflicted between giving up hope and holding on to it. Rao captures that space beautifully, taking us on her inner journey as a mother who's yet to process the magnitude of a sudden, senseless tragedy. What makes her performance one of the best in recent years is how much she's able to convey through her devastating silences. Her disheveled hair and mournful eyes convey both her brokenness and her determination.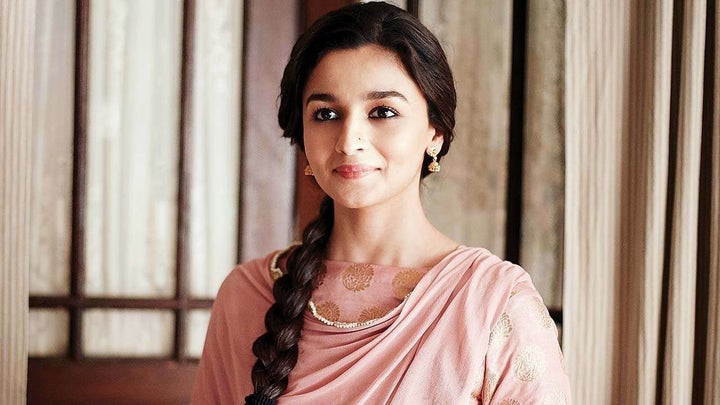 She's perhaps the most exciting actors of our time, outperforming herself with every subsequent film. If you thought Highway was her best, she surpassed all expectations in Udta Punjab. Could anything top that? Well, Meghna Gulzar's Raazi saw Alia Bhatt's Sehmat tread a tightrope as she spies on her Pakistani in-laws. One of the most intriguing aspects about Raazi was how Bhatt's character is shown to be constantly nervous and fearful and not an unrealistically confident James Bond-type. As she goes through her perilous task, Bhatt's a nervous wreck throughout, just like the audience. The actor seems to have completely submitted herself to the part, capturing the nuances of a character going through two conflicts, one internal, where she's unable to fully love or deceive her husband, and another external, where she isn't quite ideologically aligned to the mission in the first place.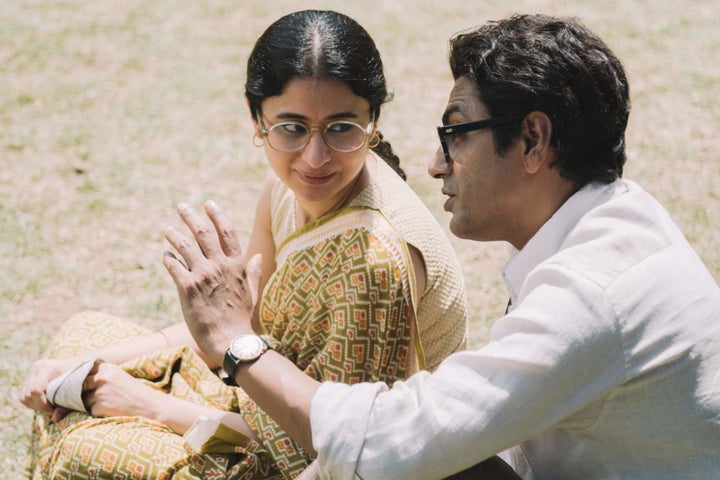 Rasika Dugal played the quiet, thoughtful and unsparingly critical wife of Manto in the Nandita Das-directed biopic with remarkable maturity. It's a performance that actually reveals an actor's understand of their medium as Dugal manages to shine in scenes with her understated appeal and terrific command over delivery. In scenes where she isn't talking, it's her silences that engulf the screen, encapsulating her suffering, frustration, as well as her quiet admiration for her writer-husband, who's slowly plunging into madness.
Manisha Koirala - Lust Stories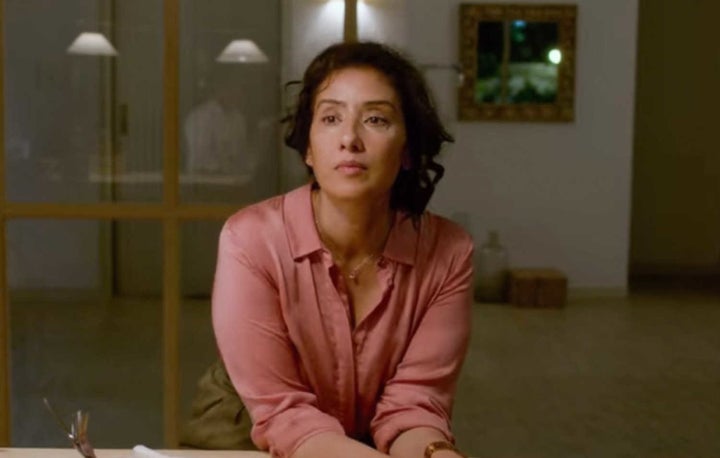 As the middle-aged banker who cheats on her husband with his best friend, Manisha Koirala was heart-achingly perfect in Lust Stories, an anthology helmed by four filmmakers. As Reena, Koirala was unapologetic about being sexually promiscuous, and made the viewer look at female sexuality from her gaze. A remarkably well-written character, Koirala delivered a compelling performance as a woman tired of being tossed around by men, and someone who exploits her agency to tackle male condescension, societal prejudice and the unfair burden of expectations on women of a certain age. The actor was in stunning form in what was one of the better shorts in the anthology.
Taapsee Pannu -Manmarziyaan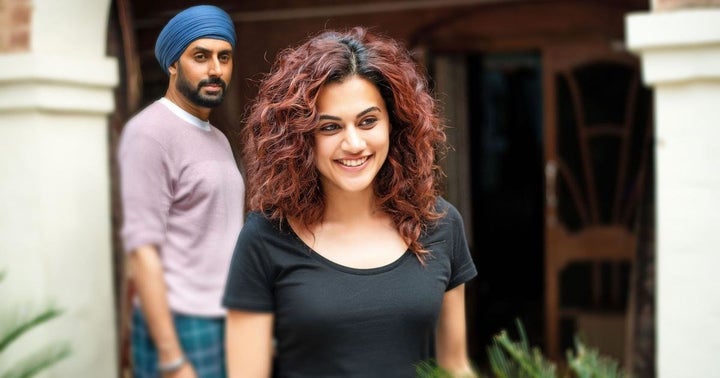 Taapsee's Rumi is a character for the ages. A Hindi film heroine who subverted the archaic idea of what it means to be a Bollywood leading lady, Pannu's Rumi carried such ferocious energy, it was hard to look away from the screen when she was on it. From her determined, no-nonsense gait to her razor-sharp one-liners that had no patience for patriarchy, sexism or flaky men, Pannu added life and soul to Rumi, balancing a steely exterior with a gentle, quieter inner self, which took us right inside her psyche, a place where she was torn between choosing the stability (Robbie) that would bore her and a romantic adventure (Vicky) that'd become too overpowering to sustain itself.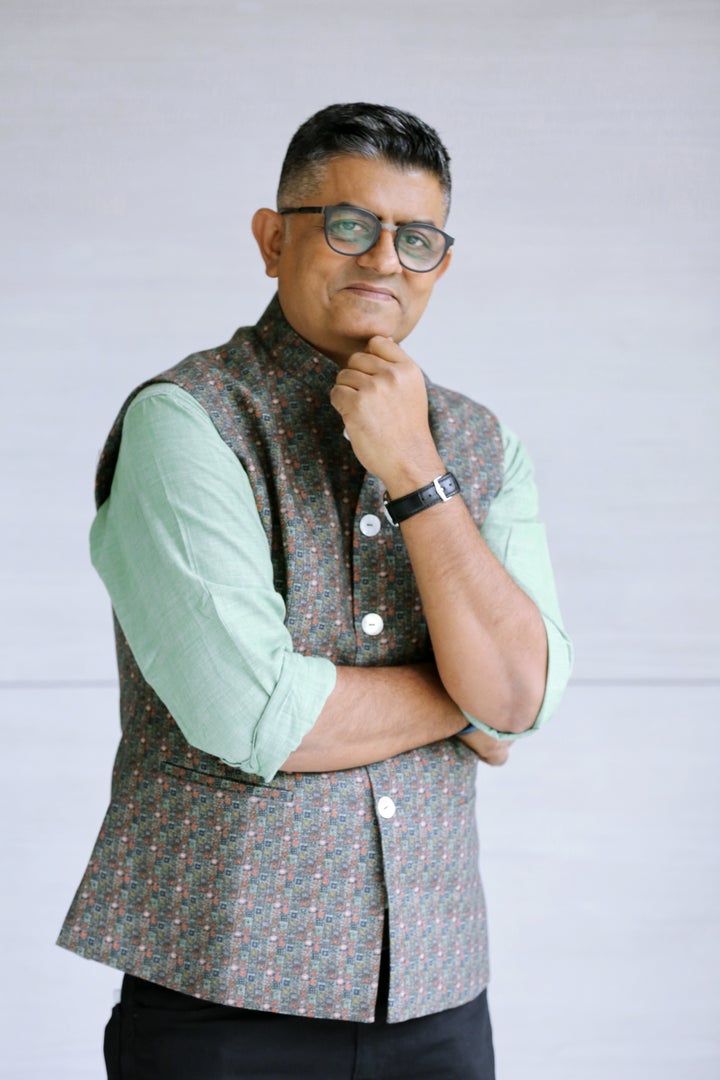 As the middle-class railway officer who discovers he's going to become a father in the autumn of his life, Gajraj Rao was the star of Badhaai Ho. The role subverted the construct of a conventional patriarch (the film, instead, had a matriarch in the acid-tongued Surekha Sikri) and Rao played the part with an understated dignity. He brought remarkable depth to his character by conveying his vulnerability, hesitation and consistent support, in equal measure. Rao and Neena Gupta's relationship also made for one of the most beautiful love stories of the year.
Vicky Kaushal - Manmarziyaan/Sanju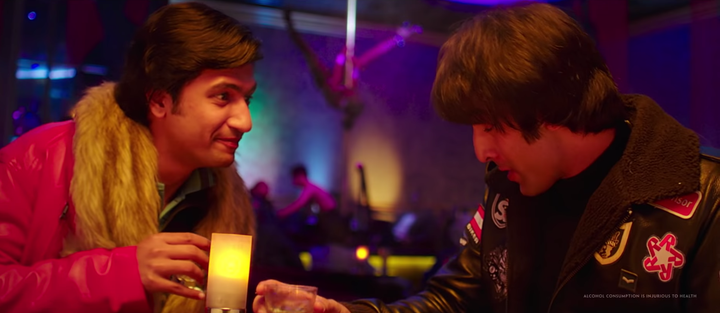 The actor, who started out with the indie Masaan, quickly climbed the Bollywood ladder to become one of the most exciting actors to watch out for. Breaking the convention of what constitutes to be a mainstream hero, Kaushal has taken on unique parts, even shining brighter than leading man Ranbir Kapoor in Rajkumar Hirani's Sanju.
Although the film is deeply problematic, Kaushal is outstanding as Kapoor's best friend Kamli, getting everything from the accent to the body language to the emotional core right. In Anurag Kashyap's Manmarziyaan, he slips into the character of a raging romantic from Punjab, one who loves deeply but is afraid of diving into marriage.
Kaushal captured the contradictions of an indecisive lover with such emotional precision that one felt like rooting for him despite him being a fence-sitter. He brought in such heartfelt vulnerability to his part that, like him, we doubted his commitment but never the sincerity with which he loved.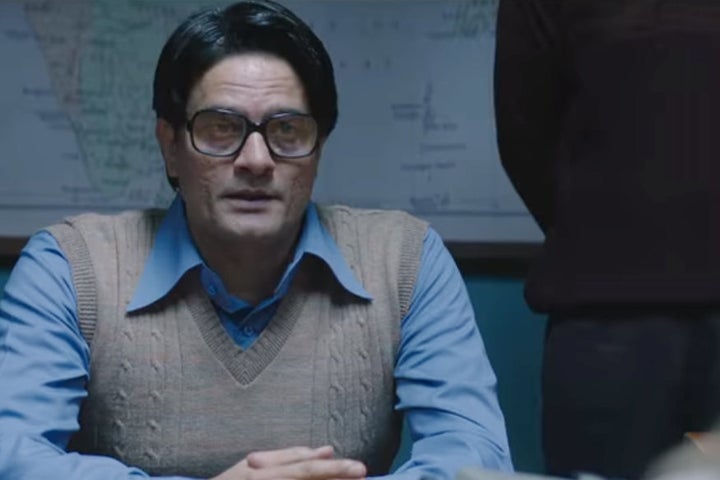 In Meghna Gulzar's Raazi, which made some dissenting points about the futility and the human cost of war, Jaideep Ahlawat played his role with surgical precision, just what you'd imagine an unsparing RAW officer to be. As Khalid Mir, tasked with training Sehmat (Alia Bhatt) in combat and deception, Ahlawat brought a raw sense of realness to his part. Observe closely and you'd see that Ahlawat, who never ever lets his guard down and remains a tough taskmaster throughout, had an inner well of empathy for young Sehmat but he never showed it in case it compromised the rigorous training programme which required their relationship to be stripped of any emotion. A standout performance.
Vineet Kumar Singh - Mukkaabaaz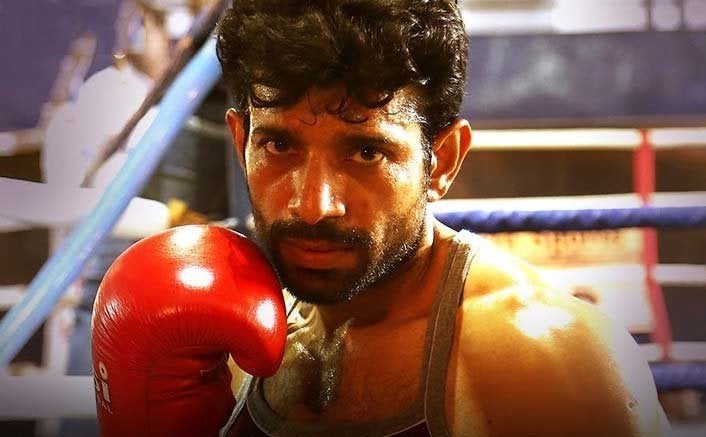 One of the most underrated performances of the year, Vineet Kumar Singh was near-perfect in Anurag Kashyap's boxing drama that alluded to everything from caste conflict in rural UP to the rising cow vigilantism. Singh, who trained extensively for the part, submitted himself to Kashyap's vision and delivered a knockout performance as the underdog who literally boxes his way to love.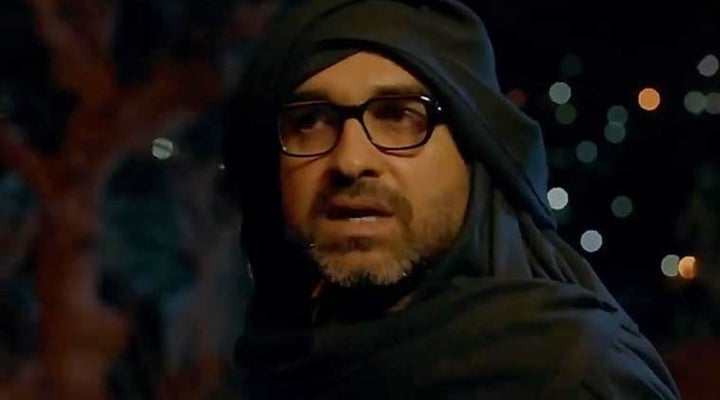 By now, it has been established that Pankaj Tripathi can do no wrong. Just the way an Arijit Singh song in an average movie makes the film invariably better, throw in a Pankaj Tripathi even in a mediocre set-up and he'll turn it into gold. Which is not to suggest that Stree was mediocre by any measure (it's in our Top 5 Hindi Films of 2018 list). But Tripathi, who comes into the drama much after it has begun, totally rocked the part of a small-town paranologist who weaves in elaborate stories to back his claims of being an expert on the legend behind the evil spirit out to get the men of Chanderi. Tripathi, in a character taken straight out of small-town folklore, peppered the narrative with uproarious laughs, his know-it-all self delivering the film's best lines with a studied perfectionism.
Abhishek Banerjee - Stree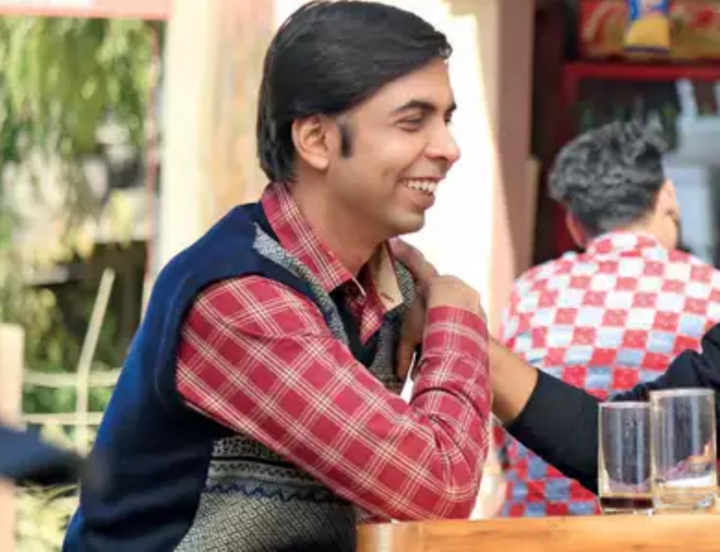 The casting director-turned-actor is steadily building an impressive body of work, his biggest strength being impeccable comic timing. In Amar Kaushik's Stree, Banerjee is the funniest of the lot, finding humour in seemingly terrifying situations. So far, he was known for playing Bushi in TVF's Humorously Yours, but in Stree, which garnered over Rs 100 crores, Banerjee delivers a breakthrough performance, making him one of the most exciting actors to watch out for.