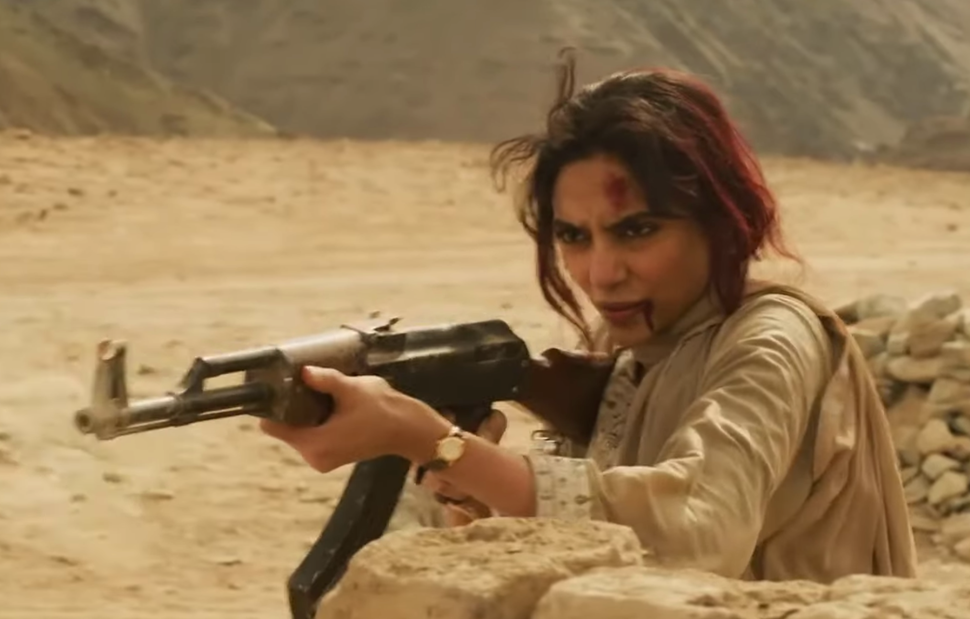 Netflix's Bard of Blood - an espionage thriller starring Emraan Hashmi, Sobhita Dhulipala, and Vineet Kumar Singh - is a show that legitimately believes its an intelligent telling of how high-level intelligence works, but it barely manages to mask its stunning stupidity, embarrassingly ameteur writing (Mayank Tiwari, Bilal Siddiqui, Gaurav Verma) and performances that belong in a K-serial than a Netflix original ― although the rate at which the quality of Indian Netflix originals is dwindling, it might be worth rethinking whether that term is even indicative of the gold standard bestowed upon it.
Bard of Blood, directed by Ribhu Dasgupta (Teen) produced by Shah Rukh Khan, and adapted from a novel by Bilal Siddiqi, is about a tormented Indian spy, Kabir Anand (Hashmi), who must return to the badlands of Balochistan to free Indian agents captured by Pakistan's Taliban and the ISI (shown as ISA).
It's a rogue operation not sanctioned by the Indian intelligence (RAW as IIS), something called as 'off the books.' Aiding him in this secretive mission is Isha Khanna (Dhulipala), who's often at the receiving end of sexist remarks by her colleagues (a trope that remains unchallenged till the very end) and Veer (Singh), a former Indian mole in Taliban, who picks them up at Kandahar, before sneaking them in Baloch.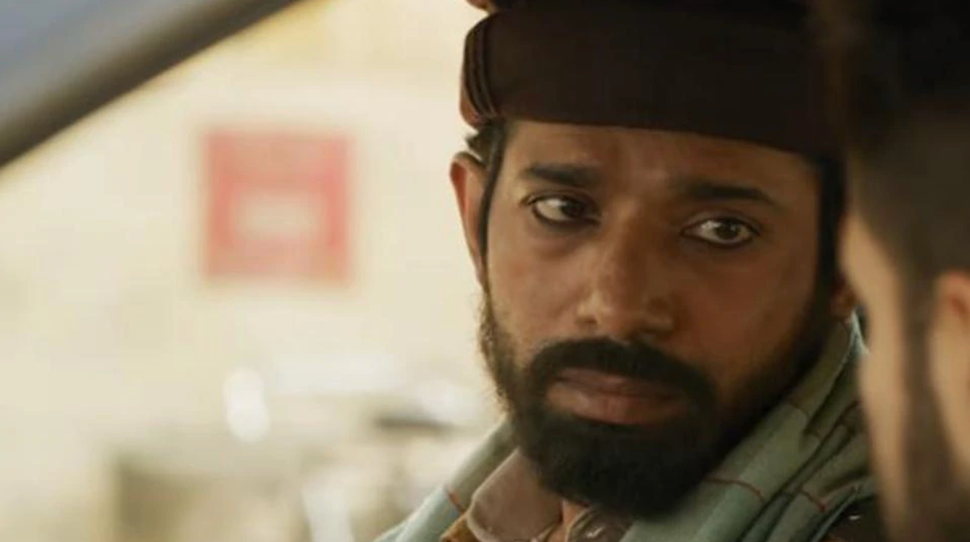 More than 'serving the nation' Hashmi's motivations are about atonement while Dhulipala wants to shatter the notion that women can't be sent to high-profile missions. For Veer, this is the last mission after which he can bounce to his village and tend to his Alzheimer's-stricken father. However, right from the first episode in this seven-part series, the screenplay is so heavy with expository dialogues and uses such banal storytelling techniques, it doesn't appear as if these characters are interacting with one another, but rather demonstrating a 'dummy's guide to geopolitics for the clueless viewer.'
"Without an exit route, this mission is as good as over," says a character. "You give up too fast, don't you?" replies another. When someone says, "I'd never lie to you," it's met with "But I don't trust you," giving the impression that the show doesn't believe in the universe it's trying to sell but only has a cursory knowledge of how intelligence officials interact with one another. When not talking in direct speech, Hashmi's Kabir Anand drops ambiguous one-liners which are passed off as 'poetic repartee.' It's fine if a character, in a moment of quiet reflection, says, "Don't dig up old graves." But, really, who responds to that with, "I have to. If I have to bury my past?"
Lines such as these do not help in world-building but reveal a lack of narrative heft, exposing the show's struggles with dramatic finesse and linguistic sophistication. To make matters worse, the three agents often find themselves in extremely dumb situations and to make matters even more worse, they think it's smart to quarrel with one other at the very site they're meant to escape from.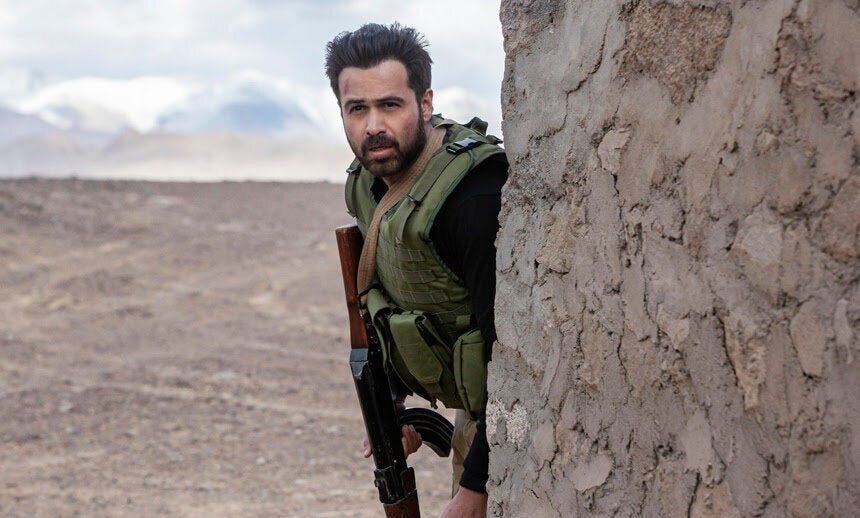 It's never quite adequately explained how, given the paucity of support from India, three rogue agents have the financial or the technological infrastructure to survive for a prolonged period in a hostile nation. Not just that, Bard of Blood takes the now popular narrative of Pak-bashing to an alamring level, where everyone from the ISI to the Taliban to the militant group of Balochistan (modelled on the Balochistan Liberation Army) are shown as mindless nincompoops, paedophiles and bloodlusting, kohl-clad evildoers, unable to contain three Indian spies. On the occasions that a heavily-armed battalion of Pakistani troops do land up at Anand's numerous 'safehouses', he is able to finish them off without a bullet even grazing past him.
While in the book, Dhulipala's character is named Isha Khan, in the show, she is Isha Khanna. What could possibly be the intention behind inverting a principle character's religious identity, from a Muslim to a Hindu?
There's something to be said about the vulgar display of Indian supremacy here. Not only is there ever a credible threat to the Indian agents, they effortlessly infiltrate complex networks and areas, using one stolen laptop and an SUV that magically refuels itself. After a point, Anand's conquests are so foreordained, the action feels increasingly prosaic, the dialogues, delivered for effect and not to advance the story. Hashmi is essentially Liam Neeson from Taken, less Eli Cohen from The Spy.
It doesn't help that the stunt choreography in itself is ineffective and dull, stripped off imagination, with indistinguishable set pieces that do nothing to build up tension. The uneven editing (Antara Lahiri, Nitin Baid and Sangeeth Varghese) makes the show tiring to watch and doesn't offer any uniqueness in terms of transitions, boldness in narrative design or stylistic adventures in stitching storylines together. Cinematographer Chirantan Das had the benefit of Ladakh's stunning topography to bring his frames alive but even visually, Bard of Blood is bereft of soul, its visual grammar generic and bland, something that neither informs the storytelling nor contributes in creating its ethos.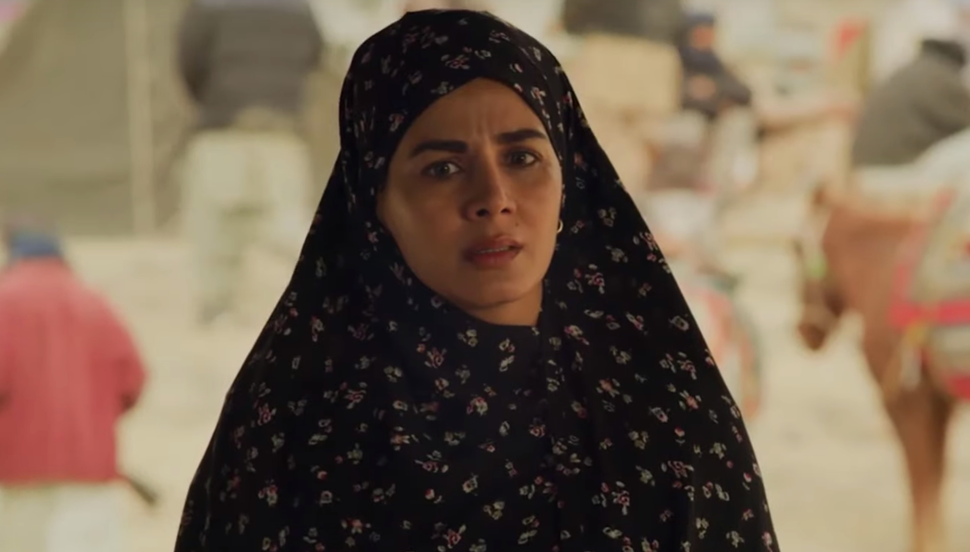 Many times, great performances elevate a mediocre script but hope for no such solace here. Emraan Hashmi, who's often reliably good, seems to be in a creative blindspot, straddling a couple of tense expressions to convey everything from raging fury to aching frustrations. It's a painfully dreary performance reminiscent of Hashmi's Vishesh Films' days. At many points, I thought he'll break into Maahi, Maahi-kind of a song (there's a forced love track, of course).
Sobhita Dhulipala, who was quite impressive in Made in Heaven, appears awfully disinterested in the role, as if she's rooting for the mission to fail so she can pack her bags and go home. Vineet Kumar Singh, who was outstanding in Anurag Kashyap's Bombay Talkies and Mukkabaaz, is out-of-depth and hammers the hell out of his performance, going so hilariously overboard, it'd do him good to do a silent movie next.
Kirti Kulhari, who plays a double agent, is the only actor in command of her craft, keeping her part understated and subtle in a show populated by a lead trio that you neither root for, nor care much about. Taking three charismatic actors and ensuring that they remain isolated from one another, even when together, effectively cancelling any chances of an emotional bond or believable camerediere, must take a rare kind of talent.
Offering absolutely no insight into a complex geopolitical issue, simplifying the Balochistan struggle for freedom, and infantilizing dreadful terror organisations in a bid to heighten Indian chauvinism, Bard of Blood is a spectacular failure, a relentless assault on intelligence, storytelling and, well, Shakespeare.