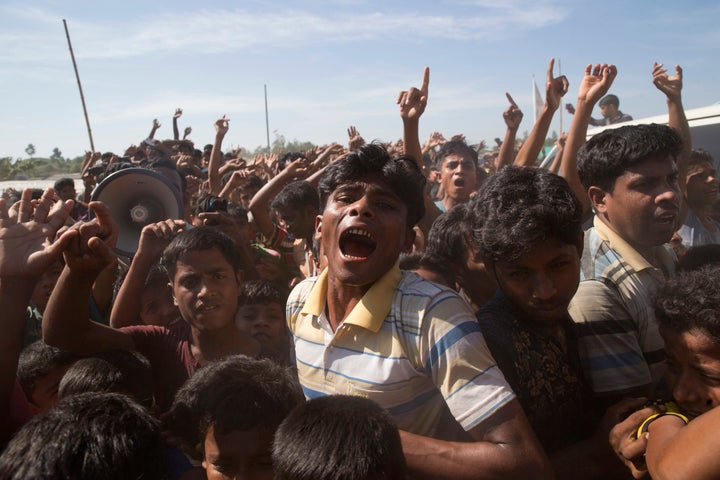 The Awami League government in Dhaka had been jittery about Rohingya militancy in Myanmar in the years leading up to 2017's vast exodus. The government saw it as a potential nuisance, and seemed suspicious of those wanting to work with the group. Sheikh Hasina personally stated in 2012 that the Rohingya issue 'is not our responsibility.' They were especially wary of international Islamic charities, and banned Muslim Aid and Islamic Relief among others, because they were believed to 'encourage radicalism and provide funds
to militants, and we cannot let them do so with Rohingyas.'
However, once the magnitude of the exodus became apparent, Muslims and non-Muslims both inside and outside Bangladesh were horrified by the human suffering, Islamist organisations not least among them. Meeting the very first waves of refugees in 2017 were members of the large Deobandi missionary organisation Tablighi Jamaat. Very quickly, they were followed by groups such as Hefazat-e-Islam, who rushed in to camps to provide services such as madrassas for the refugee population. It appeared that Bangladesh's central government was not only allowing these domestic Islamist non-state actors to provide services, with little oversight, to a population whose conditions—by the government's own admission—made them vulnerable to radicalisation, but it was also winning plaudits from groups like Hefazat. Mufti Fayez Ullah, a general secretary of the group, was full of praise for the Awami League when we met at his old Dhaka madrassa in May 2018. MP Bodi, from the Teknaf area on the border, corroborated this approving relationship when he told me in April 2018 that he had no concerns about Hefazat operating in the area—partly he said, beaming, because the madrassa network 'love me.' At the same time, while Hasina had baulked at allowing refugees into Bangladesh in 2012, in 2017 her party was actively hailing her as the 'mother of humanity' on posters near the camps.
The Chittagong littoral which protrudes like a leg in Bangladesh's southeast is, on the whole, not a natural bastion of the Awami League. It is socially conservative, and its vote was split in the 2008 elections, which the League won handsomely overall. Chittagong returned Jamaat-e-Islami's only two parliamentary seats in 2008. There was a belt of rural constituencies from Chittagong, down to that of MP Bodi, which is the furthest south in all Bangladesh, which went to the BNP. Bodi, meanwhile, is not an ideological natural fit for the League. He is a local operator, a man who appeals to pan-Islamic identity as he would to any other ideological driver. When he returned from a spell in jail in November 2016, I happened to be departing the airport shortly before his arrival back at Cox's Bazar. Awaiting him were celebratory crowds, mainly of men, dressed in their finest Arab-style costumes to receive the returning MP. His party machine had paid for triumphal arch after triumphal arch from the airport, right down to his constituency and fief in the Ukhia-Teknaf area, a crucial Wild West spit of land. It is wedged between the Naf river and Myanmar to the east and the Bay of Bengal to the west.
The League's stance on the Rohingya requires striking a delicate balance locally as well: the rural Cox's Bazar district has borne the brunt of the impact of the crisis, with local markets, forests and livelihoods significantly disrupted by the sudden influx of 700,000 new refugees. The League must be careful not to appear to be granting too many opportunities and allowing aid to the refugee population while the local electorate remains poor and disenfranchised. Controlling this area in many ways necessitates working with acquiescent Islamists or acquiescent smugglers, especially if they can control independently minded rebel groups like ARSA, or the disquiet of an impoverished population.
Hop over the Naf river into Myanmar and things do not look very different: the Buddhist Rakhine community is impoverished, conservative and vengeful towards centralised power. They have long clamoured for greater regional autonomy from the government over the Arakan Yoma mountain range, which made it easier to travel to Chittagong than to Yangon for centuries. Allowing access, succour and power in both provinces to religious chauvinists is therefore crucial. These are the identity ties that prosper on the frontiers of these national cultures. It is often only this religious identity that marginal groups such as the Rohingya have been able to hang on to.
In other words, just as in Myanmar, government policy in Bangladesh had coalesced around the pulpit. Not only this, but both countries were able to appropriate the Rohingya issue—one steeped in religion and identity politics—to project the ire of the religious right outwards towards their neighbour. Both countries found that inciting popular religious enmities served to deflect public anger outwards, and away from government.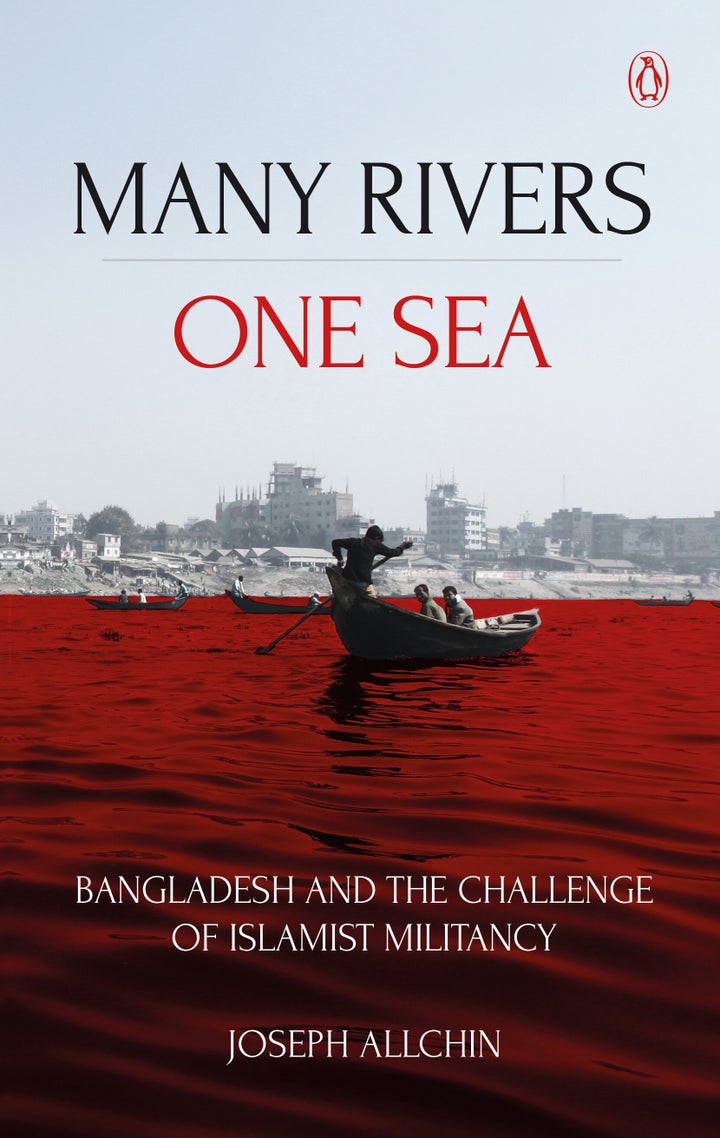 Excerpted with permission from Many Rivers, One Sea: Bangladesh and the challenge of Islamist Militancy by Joseph Allchin, Penguin.