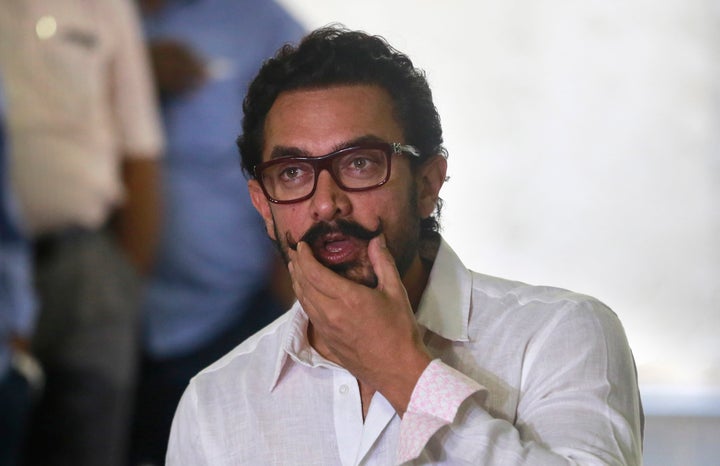 Aamir Khan's sports drama, Dangal, directed by Nitesh Tiwari and based on the real-life story of the Phogat sisters, is the highest-grossing Hindi film of all time. However, it's now learnt that Aamir Khan took quite some time to make up his mind before agreeing to be a part of this project.
In a conversation at the ongoing International Film Festival of India (IFFI), Goa, Tiwari revealed the one litmus test Khan used before saying his final yes to the project. Tiwari met Khan at his residence in 2014 to narrate his script. At the meeting, Khan brokedown several times.
"Earlier, I thought he's having an eye infection. But later I realised, he was weeping. He's an extremely sensitive guy," Tiwari said.
After the pitch, Khan said he wants to do the film but it could be a 'risky' project. He told Tiwari that he'd done PK and Dhoom 3 so he wasn't sure if playing a 52-year-old father would be the best bet at that point in his career. "I was like if you're doing this film, I can wait another 10 years."
Khan called Tiwari in a Delhi hotel. Later on, he was to fly down to Los Angeles for a meeting. When Tiwari came to his room, Khan's eyes were red. "I haven't slept in 36 hours," he told Tiwari. "I can come back later. Please get some sleep," Tiwari said, worried that in the sleepless state, the narration won't go as well.
This was the litmus test. "No," Khan said. "This script hasn't left my heart. But I want to be sure. If I like it now, in this state, it means it's actually as good as I think it is. Let's hear it."
Despite Tiwari's concerns of the actor sleeping off midway, Khan stayed alert and gave his final nod. In January 2015, the crew began planning pre-production for what will go to become the highest-grossing Hindi film in the history of India cinema history.
"We didn't know it'd become this big a hit. In fact, Aamir even told me to keep an alternative career option ready in case the film fails," Tiwari laughed.
Khan is currently shooting for Laal Singh Chadda, an official remake of Tom Hanks' Forrest Gump. The film is directed by his l Advait Chandan.