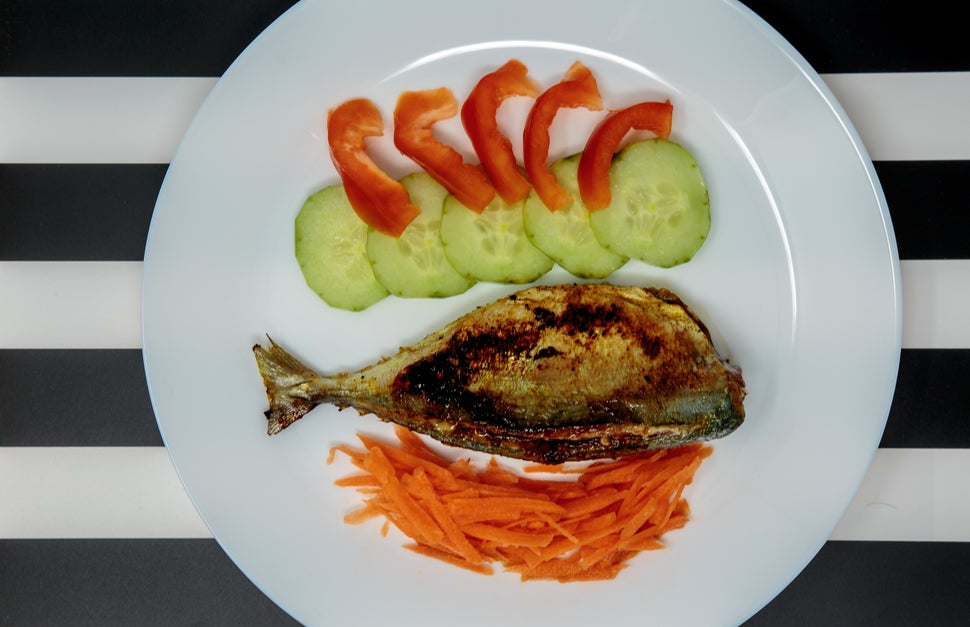 When I tell people I'm from Goa, they often assume that my culinary life is an orgy of choris (Goan sausage) and poi for breakfast, pork vindaloo for lunch, fish curry for dinner, bebinca for dessert—and of course, nips of feni all day long, because hey, Goa is the party state of India. Um, no.
People tend to hold on to stereotypes about a place because of the sense of comfort and familiarity it offers them. When it comes to this favourite holiday destination in India, such stereotypes abound. Many of them centre on food. Many of them are only partially true.
We Goans take our food very seriously. Here then is a list of some common myths and the truths behind them.
Myth 1: It's all Portuguese-Catholic food, just with more spice
Goan cuisine is influenced by the many peoples that passed through its shores, and the kingdoms that ruled the land. So, Goan flavours are informed by many cultures— Arab, Malaysian, Portuguese, Brazilian, French, African and closer home, Konkan and Malabar.
"People of all three main communities—Hindus, Christians and Muslims—have contributed to the cuisine. Historical influences include the Saraswat migration, Muslim migrations, and the Portuguese colonisation," says Neelam Dutta, who writes on Goan food at Ranchikood—Goan Kitchen. Many of the curries she writes about have Hindu origins - fish curries like hooman, tondak - vegetable curries made with coconut and spices, and uddamethi - curries with coconut, fenugreek (methi) and urad dal.
The Portuguese heavily influenced Christian cuisine, introducing new food habits and recipes that were modified according to the local palate and availability of ingredients. The new recipes created or adopted - bebinca, dodol, cafreal, vindalho - gave rise to an Indo-Portuguese cuisine, which remains popular with tourists in shacks and restaurants. It's what leads people to believe that's what everybody in Goa eats.
Myth 2: Recheado is a masala
It's common to see recheado on the menus of restaurants, usually paired with fish such as mackerel or pomfret. But, contrary to popular belief, the word isn't used to describe the fiery red masala that is stuffed inside the fish. "The word 'rechear' in Portuguese means to stuff. Hence, anything that was recheado implied that it was something that had been stuffed with something else," says Fernando Monte da Silva, a Goan food and travel writer. The tangy spicy red masala, therefore, needs to be used as a stuffing to qualify as 'recheado'.
So, while bangda recheado (stuffed mackerel) is fine, something like a chicken in recheado masala is not. "The masala itself isn't stuffed, nor is the concept of anything recheado limited to the masala," adds Monet da Silva.
Myth 3: Goans guzzle feni all day
Hindi movies are to blame for the stereotype of the perpetually buzzed Goan party animal. It has led people to assume all Goans are drinkers because, well, doesn't feni grow on trees? Mention you're a Goan teetotaller and people will look at you askance. "I hardly ever drink, and if I do it's usually at social gatherings where I might have a beer or a shot of feni with Limca to toast a celebration," says David D'Souza, administrator of the Traditional Goan Foodies community on Facebook. "This may be a myth created around the bars and beach clubs. My dad never drank either. Some may find it funny, but I currently have no alcohol in my home."
Yes, many Goans enjoy a tipple, particularly at feasts and weddings, but regular drinking isn't a defining part of our culture.
Myth 4: People eat spoiled curry (kalchi kodi)
To put it simply, kalchi kodi is yesterday's curry. It comes with a history and a certain sense of nostalgia for many Goans. In the olden days, these (often) fish curries, heavy on the coconut, were prepared in earthen pots (kunddlem) and anything left over was stored over the dying embers of firewood. It meant that the next morning, the thickened preparation could be eaten with bread or pez (rice gruel) as a filling breakfast.
With gas stoves having largely replaced firewood, kalchi kodi these days usually involves a coconut-based curry that is refrigerated overnight and heated the next morning until the water dries out and the concoction thickens. It doesn't taste the same as the firewood version, but nostalgia keeps alive the ritual.
Myth 5: Poi is the only local bread
"Goan bread has its own identity," says Alison Lobo, who conducts classes (Ally's Goencho Pao) on the art of baking local Goan breads. "There's so much variety, but people haven't heard of everything that's there." All you need to do is peek into the basket of the poder to find a bread bounty in store. The whole-wheat poi with bran on top, the sweet (god) poi, the pillowy soft and square pao, the crustier and round unndo, the hard and crusty bangle-shaped kakon, the butterfly-shaped katre pao, and sometimes, the poderancho bol (a soft sweet bread, big in size, and made with coconut, cardamom, sugar and ghee).
Myth 6: You don't get good veg food in Goa
Neelam Dutta begs to differ. About 80% of the food posts she puts up feature vegetarian dishes. There is khatkhate (mixed vegetables in coconut gravy), ghotache sasanv (a piquant curry made with mango seeds), deep-fried neerponos (breadfruit), wheat vermicelli upma, raw jackfruit sushel (a spiced side dish) and kismoor (a flexible salad-like mixture that features ingredients such bitter gourd, ash gourd vadas, and even pappad).
Goans love their vegetables especially seasonal ones. There is quite a bounty to choose from, too. Unusual ingredients such as hyacinth beans, jackfruit seeds, banana flowers, bilimbi, hog plums (ambade) also find their way into curries or stir-fries.
And who can forget the most famous vegetarian dish, the ubiquitous patal bhaji? This nourishing and cheap curry of white peas is sold in tea shops and small stalls, usually with pao. It is either eaten by itself or paired with a dry potato bhaji.
Myth 7: Balchão is a pickle
This is a tricky one because even the Goans are divided into two camps about its use.
At its essence, balchão is a sweet-hot-sour spice mixture that is commonly used for pickling meat or shrimps, which is then cooked into a dry dish. Thus, it is essentially a method of cooking that includes some pickling. Some believe the dish originated in Macao as balichao, others say blachan came from a South East Asian country and was made from shrimp and other salted fish that were allowed to ferment in the sun, and subsequently used as flavouring in dishes. The Portuguese brought the technique to Goa, and you will typically see balchão made with small shrimp (called galmo).
However, it's gained a rep as a pickle because it is often bottled and sold as a condiment. "Those in favour of referring to it as a pickle can point out to the fact that it has all the qualities of a pickle. It's hot and fiery, it resembles pickling in every regard, and it can be made days in advance without reheating. Those who disagree can say that the balchão came to Goa via the Portuguese, who themselves had no culinary history of pickling food (using spices) and hence it was always intended to be a dish," says Fernando Monte da Silva.