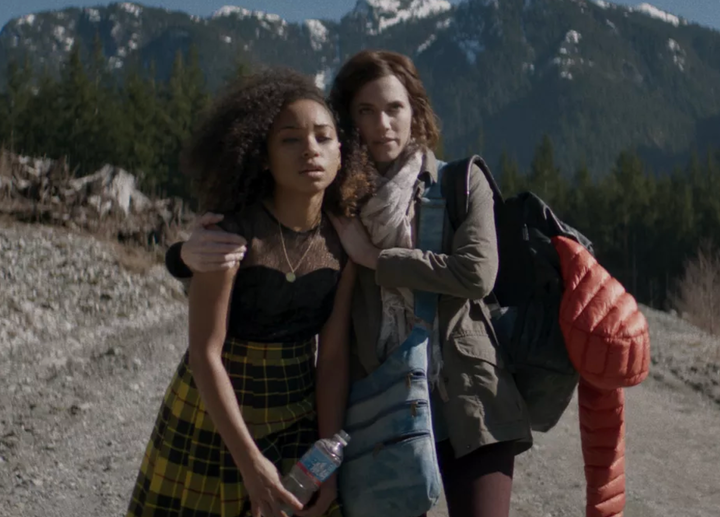 With binge fatigue getting more and more real, the search for the perfect show or the perfect movie can get pretty exhausting, where you often end up spending more time searching than seeing.
However life is for bingeing and not for browsing. With Game of Thrones over, life can feel like a meaningless abyss for some of us.
Yup, the void is real. In order for you to escape the crushing burden of existence, we are making it easier for y'all to pick what you could watch on Netflix, Hotstar and Amazon this summer.
Perhaps one of Netflix's most underrated series, Easy, by mumblecore maestro Joe Swanberg is the kind of comfort viewing that leaves you gazing deeply inward as we navigate through seemingly simple but emotionally complex stories of Chicago's inhabitants. One of mumblecore's core features involves improvised dialogue and Easy has Swanberg at his finest, exploring with leisurely pace the contradictions of millennial love, old people exploring Tinder and threesomes, and the ever-growing disconnection in a hyper-connected world. Now in its third season, Easy is essential viewing that'll make you come back for more.
2. The Perfection - Netflix
Netflix's new horror drama is one that gives chills so bad, it's probably best if you don't watch this alone although self-confessed thrill-seekers may want to show off their bravado by going solo. Directed by Richard Shepard and starring Allison Williams and Logan Browning, The Perfection is a compelling, twisted drama about a musical prodigy and a newbie with tremendous potential and how things start to get progressively deranged. Writing for the Rolling Stone, David Fear wrote, "It is anything but a perfect movie. But in its own blood-splattered, limb-loping way, it may be a particularly perfect thriller for this moment."
3. Photograph - Amazon Prime Video
Ritesh Batra's poetic love letter to Mumbai and movies is available on Amazon Prime Video and it makes for the perfect weekend watch. Featuring standout performances by Sanya Malhotra and Nawazuddin Siddiqui, Photograph explores a rare romance with remarkable grace and subtlety. The film's lens looks longingly at both, Mumbai and its inhabitants whose most private moments often unravel in public places. Largely shot in South Bombay (which itself looks like it's frozen in time), the film is about young people who live between an unforgotten past and an uncertain future and find each other to cope with the present.
Chronicling the impossible stories of those who messed up and those who fought against all odds to save lives during the Chernobyl nuclear disaster, Chernobyl is one of the most-praised TV shows of 2019. A five-part series directed by Swedish filmmaker Johan Renck (he helmed a few episodes of Breaking Bad, The Walking Dead), Chernobyl is stomach-churningly disturbing but also vital viewing that contextualises the horror of what is often termed as one of the worst man-made disasters ever. Praising the show, The Washington Post wrote, "Chernobyl shows what happens when lying is standard and authority is abused."
5. Big Little Lies - Hotstar
Perhaps the most vital show of our times, Big Little Lies, HBO's drama about domestic and sexual abuse couldn't be more relevant. Featuring an all-ensemble cast that includes Reese Witherspoon, Nicole Kidman, Shailene Woodley and Laura Dern, the new season of Big Little Lies will drop next week so it's the perfect time to binge on the first season to prepare for the starry arrival of Meryl Streep who visits the coastal elites in Monterey to quietly investigate the death of her son.
Trigger warning: Season 1 has several scenes that depict graphic domestic abuse.