Feeling a touch of the blues?
Don't worry, we're here to help. There's a nip in the air now (at least where I am), so sip a hot beverage, curl up under a blanket and let the binge watch begin. My go-to show is Brooklyn Nine-Nine, which feels like a big ol' hug and makes one forget how unpleasant the world can be. It's not very new (the show started airing in 2013), but the characters have such a quirky equation with each other that they provide just the perfect comic dose.
The show is also often politically on the money, with one of the main characters being a gay black man who fought discrimination and worked his way up to become the captain of a precinct in the NYPD. Recently, it had an episode on sexual harassment and #MeToo as well. Season 7 of Brooklyn has also been confirmed.
If you've already watched and rewatched detective Jake Peralta and the gang, here are some other great TV shows, available on Netflix and Amazon Prime, that will just make you feel better. Prepare to be transported to a Good Place (there's another great show you can watch on Netflix)!
1. Schitt's Creek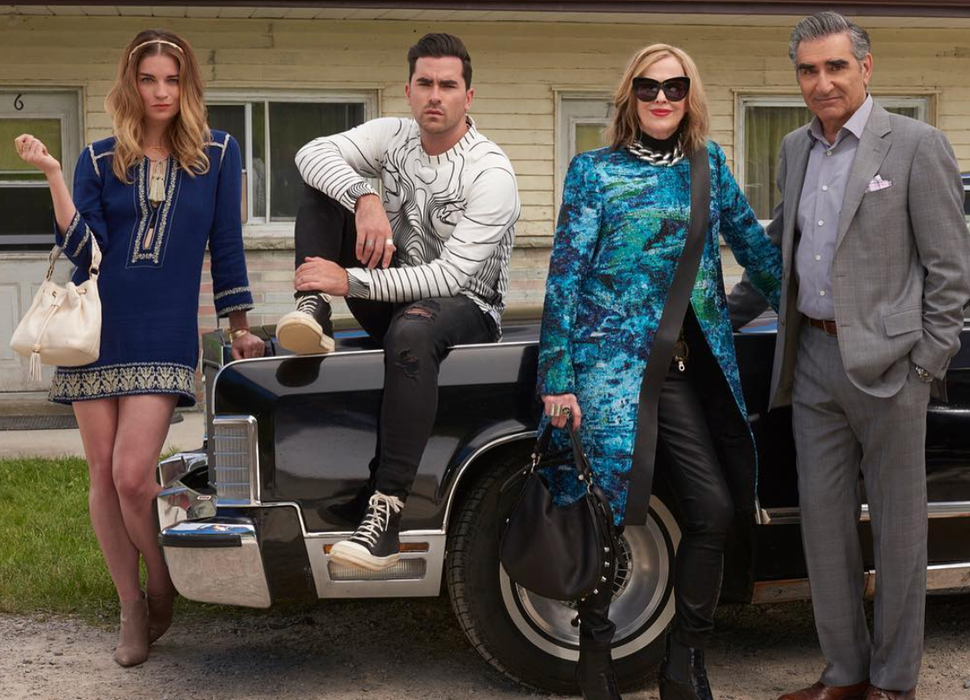 Created by father-son duo Eugene Levy and Daniel Levy, Schitt's Creek follows the story of a wealthy family who has lost everything and is forced to live in a motel in a town called Schitt's Creek, which they bought as a joke in their days with disposable income.
The characters are developed in impressive ways over each season and all four lead characters, especially Eugene Levy and Catherine O'Hara (who plays Moira Rose), are perfect with their comedy timing. Both scored Emmy nominations for lead comedy acting.
The show's fifth season got four nominations in the 2019 Emmy awards, including Outstanding Comedy series.
In this June Vanity Fair article, Eugene said, "It's a show that reflected everything that we set out to do in the beginning—which is create a good character comedy where the characters are truthful and real and the situations are truthful and real, so the audience will invest emotionally in the characters."
Any scene that looks like it's going to build into something intense is always broken by a really funny joke.
Scrubs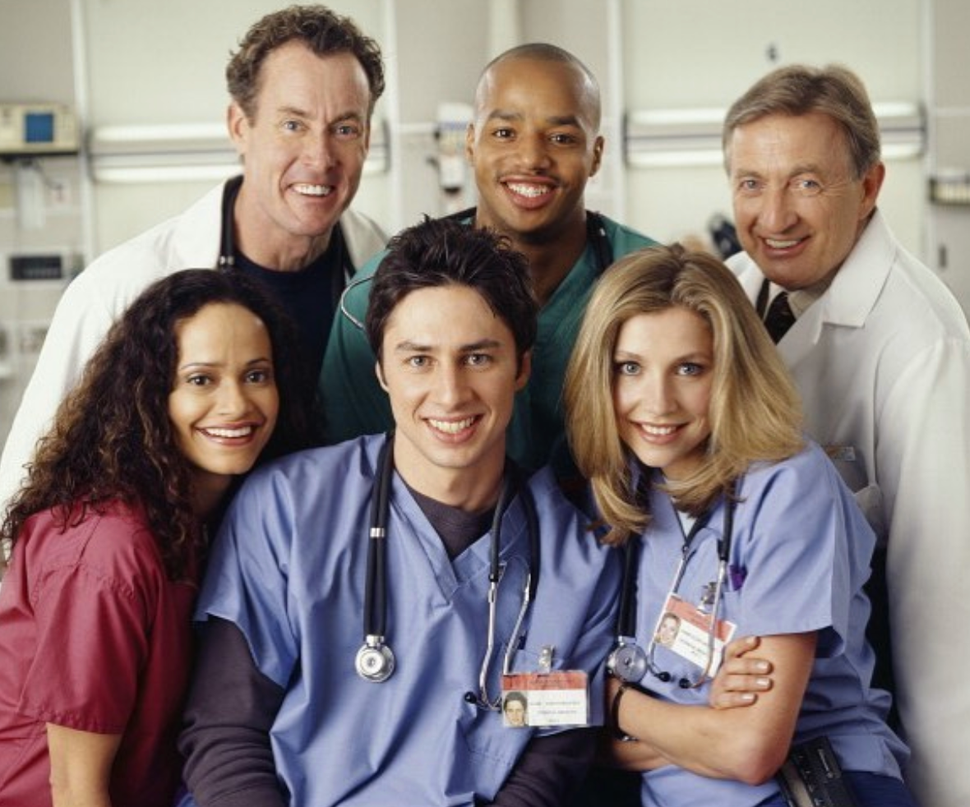 Going by the other recommendations on this list, this show is pretty old—it aired from 2001 to 2010. This medical comedy-drama, which follows a group of interns at the fictional Sacred Heart Hospital, is goofy, funny and just a joy to watch.
Every episode is narrated in a voice-over by one of the lead characters, JD (short for John Dorian), and sometimes his imagination just takes over. He moves from reality to fantasy—which could range from the entire hospital rhythmically moving to the beat of a song on his walkman to people morphing into his best friend Turk—quite frequently.
Bill Lawrence, the creator of the series, made Scrubs after being inspired by the stories of his college friend Jonathan Doris, who was also the medical advisor for the show. In 2009, a Slate article called it "the most accurate portrayal of the medical profession on TV".
Where to watch: Amazon Prime
Derry Girls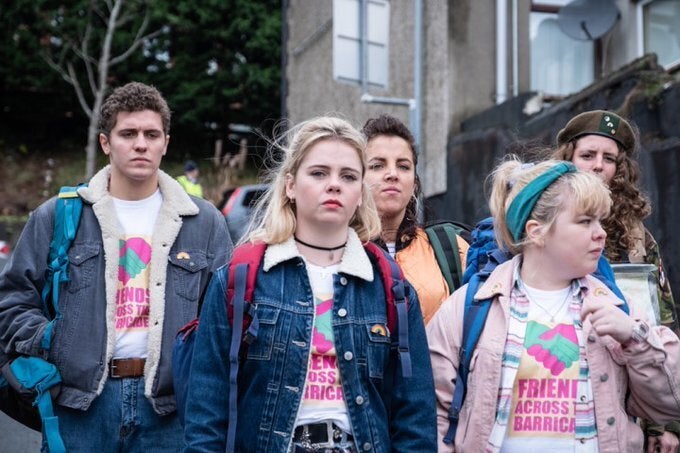 YOU. MUST. WATCH. THIS. NOW.
Amidst the political conflict in Northern Ireland in the 1990s, five high school students cope with their teenage woes. Written by Lisa McGee, who is from Derry herself, the show is about the hilarious situations the five teens get into, even as the region lives through the Troubles.
"It's about their love lives—or lack of love lives—and their ambitions, and problems with their families, and teenage stuff, but in a very specific environment," McGee said about the show.
Also, Sister Michael is an absolute delight. Tell us if you don't love her eye rolls and snarky comments!
James has been forced to join an all-girls school because of safety concerns and him being, well, English. Erin wants to express her "individuality" from the very first episode, but her mother has other plans. Orla is just content with herself and with melting things (literally). Michelle seems determined to get into trouble and then there's Clare, who is trying to stick to the rules.
Netflix just released the second season of 'Derry Girls' and it is set to return for a third series. This funny, playful show is a perfect choice to stream any day.
Unbreakable Kimmy Schmidt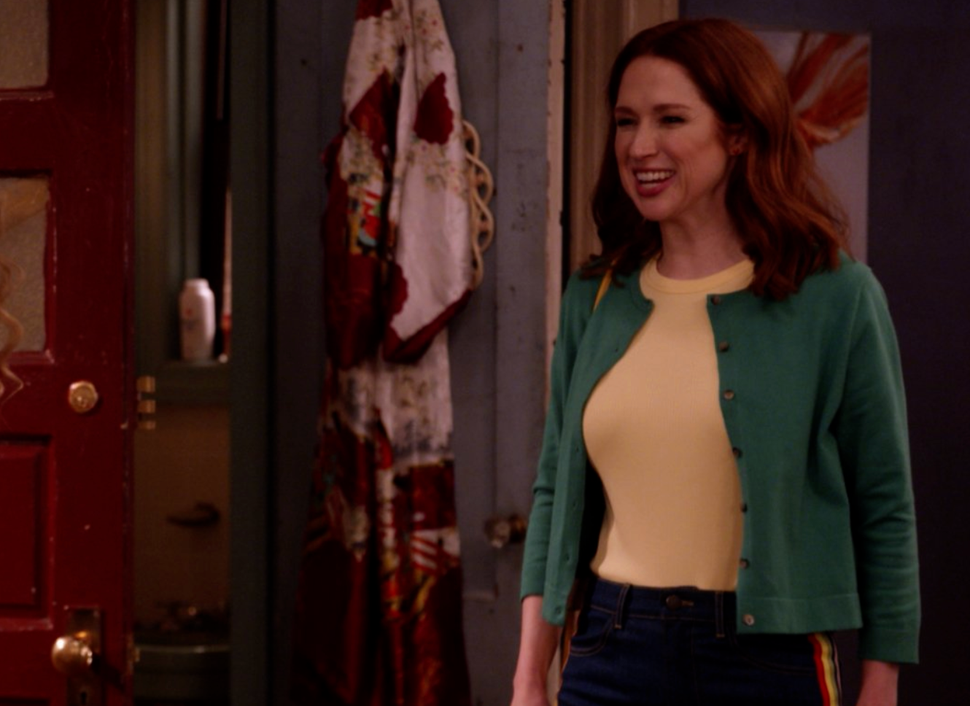 Kimmy Schmidt was imprisoned by a cult and rescued after 15 years of living in a bunker. She decides to move to New York and start a new life, wanting to experience everything from studying to dating.
It, however, isn't always sunny for Kimmy because she is still coming to terms with real life after years of trauma and is made to relive some of the moments when she has to testify against the Reverend who had kidnapped her.
The series shows how that trauma follows her everywhere and she yearns to go back to the time before she was kidnapped, but it is done in a goofy, rather than an intense, way. Her life almost feels like a comedy of errors, but her optimism is always high. And Tina Fey (!) is one of the creators.
Ellie Kemper (who plays Kimmy Schmidt) is infectious with her energy. The entire cast — Tituss Burgess (who plays Titus), Carol Kane (Lillian) and Jane Krakowski (Jacqueline) — do their roles well, making for all kinds of delightful subplots.
Kim's Convenience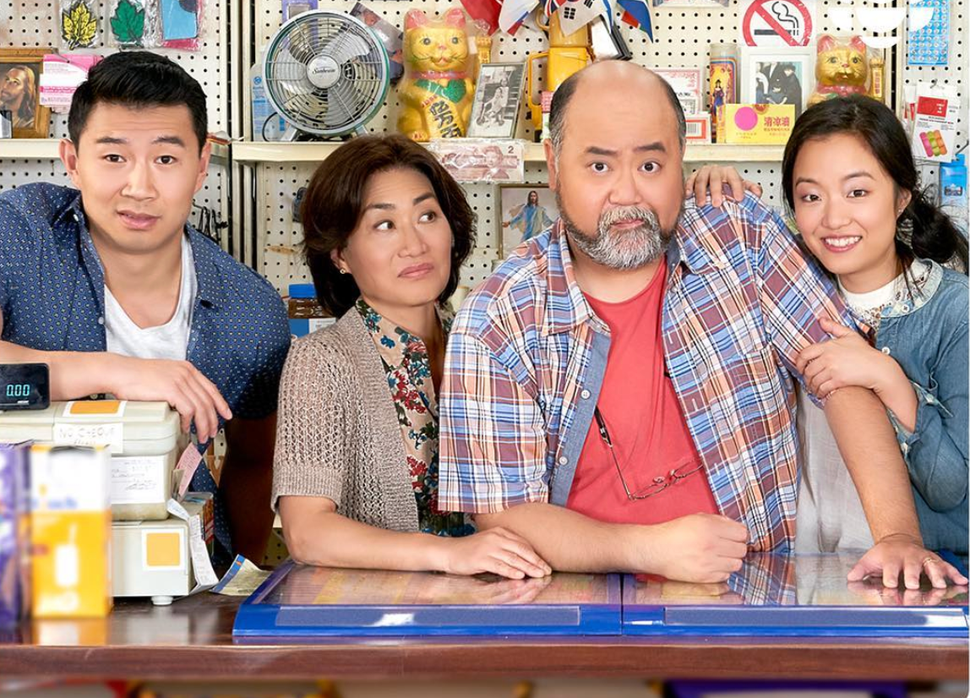 The Kim family's "sneak attack" will leave you in splits. This was written by Ins Choi as a play and later adapted into a series in 2016. "I came in with an idea: Write what you know," Choi says, according to NPR. His own family moved from Korea and settled in Toronto when he was very young.
The show is about a Korean-Canadian family which owns a convenience store in Toronto and their day-to-day struggles (read: shenanigans). Mr Kim manages the store with Mrs Kim and his daughter Janet, and he is not on talking terms with his son Jung.
Mr Kim's conversations with his neighbours Mr Chin and Mr Mehta are quirky and an absolute joy. The Kims have disagreements like any other family, but the hilarious ways in which they manage these situations make it a must-watch. The fourth season has already been confirmed for this cosy series.