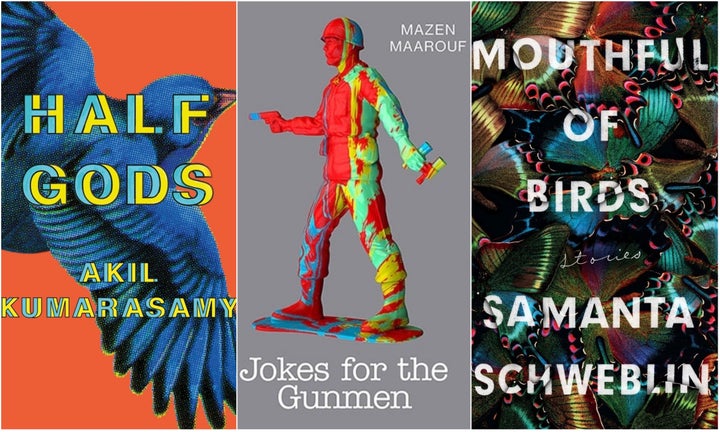 Short stories have always had a special place on the literary landscape. These recent and to-be-released collections have solidified their place in the spotlight now more than ever. From prize-winning collections to debuts preceded by high praise, from translations to those that will make perfect adaptations, HuffPost India recommends 15 must-read collections that are currently on our radar.
No Presents Please: Mumbai Stories by Jayant Kaikini and Tejaswini Niranjana (Harper Perennial, HarperCollins India)
Winner of the 2018 DSC Prize for South Asian Literature, No Presents Please is the first work in translation (translated from the Kannada original by Tejaswini Niranjana) to take home this prestigious prize. The jury praised the way the writer "presented vignettes of life in Mumbai and made the city the protagonist of a coherent narrative" — from Irani cafes to chawls and cinema houses. Jerry Pinto called it "a Bombay book, a Mumbai book, a Momoi book, a Mhamai book…"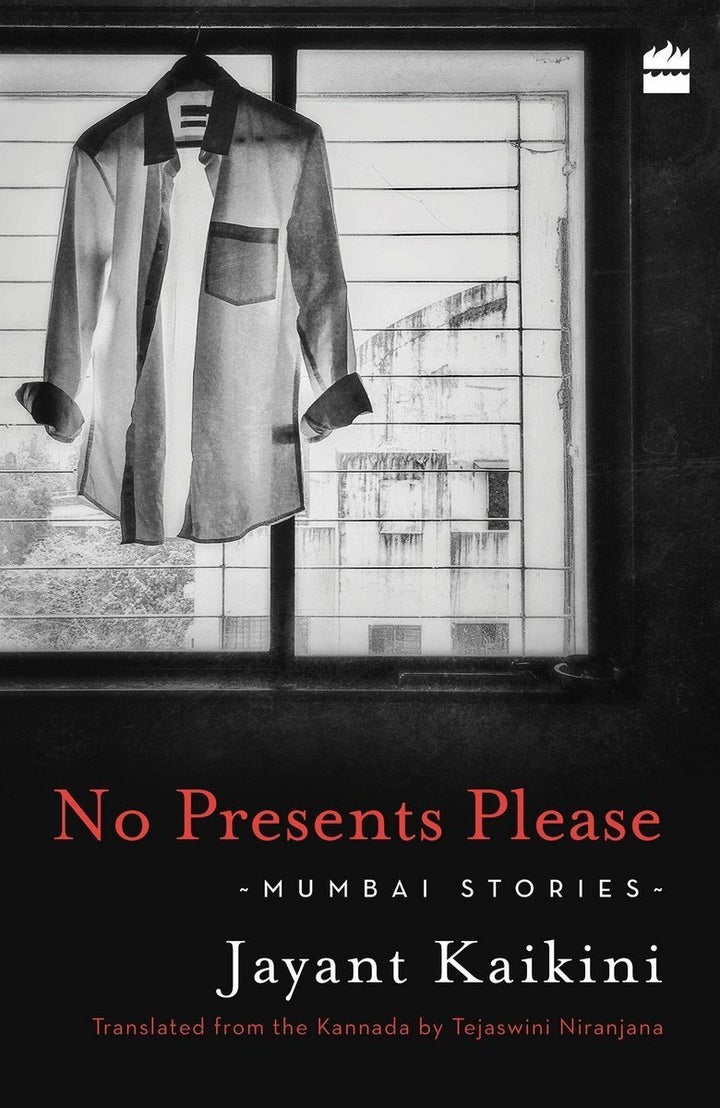 Friday Black by Nana Kwame Adjei-Brenyah (HMH Books; Riverrun, Quercus)
A National Book Award "5 under 35" honouree (as chosen by Colson Whitehead) in the US and short story extraordinaire George Saunders' mentee, Adjei-Brenyah's debut collection is about the rampant racism, violence, and injustice young black Americans face. This is a novel, necessary voice on the contemporary American literary landscape. Think Black Mirror meets James Baldwin meets Cards Against Humanity. The collection has earned Adjei-Brenyah comparisons with Anton Chekhov, Harlan Ellison, and Kurt Vonnegut.
White Dancing Elephants by Chaya Bhuvaneswar (Dzanc Books)
Longlisted for the 2019 PEN American Robert Bingham Prize for Debut Short Story Collection, and for fans of Gabriel Garcia Marquez and Margaret Atwood, Bhuvaneshwar's book spotlights experiences of women of colour who have undergone sexual harassment and racial violence — all through the space of seventeen stories. Of these feminist, queer, and immigrant stories, Lauren Groff has said: "Chaya Bhuvaneswar's debut collection maps with great assurance the intricate outer reaches of the human heart."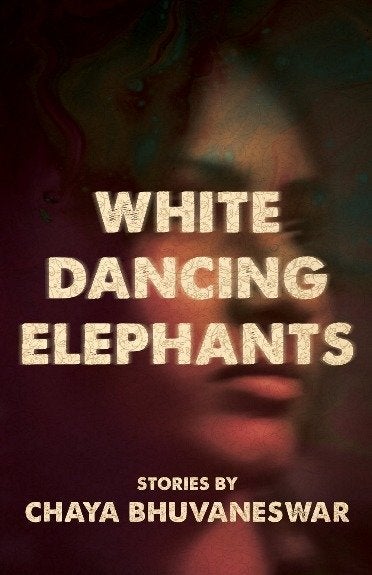 If You See Me, Don't Say Hi by Neel Patel (Penguin Random House India)
In Patel's eleven stories, longlisted for the current edition of the Aspen Words Literary Prize, you can expect an exploration of several deeply entrenched stereotypes — dismantled, and done in a style "reminiscent of Jhumpa Lahiri and David Ebershoff". Old and new worlds, landscapes, beliefs, and rituals collide in this collection orbiting around the lives of first-generation American-Indians—and which Nikesh Shukla found to be "brittle, delicately written and filled with unforgettable grotesques".
Jokes for the Gunmen by Mazen Maarouf (Granta)
Palestinian-Icelandic writer, poet, and translator Mazen Maarouf's work has been translated from Arabic by Jonathan Wright. The book is based on his childhood growing up in war-ravaged Beirut. A collection about "sex, death and the all-important skill of making life into a joke," Maarouf maintains the right balance between the horrifying and the hilarious, the real and the surreal. If you enjoyed Ahmed Saadawi's Frankenstein in Baghdad or David Grossman's A Horse Walks into a Bar, this is for you.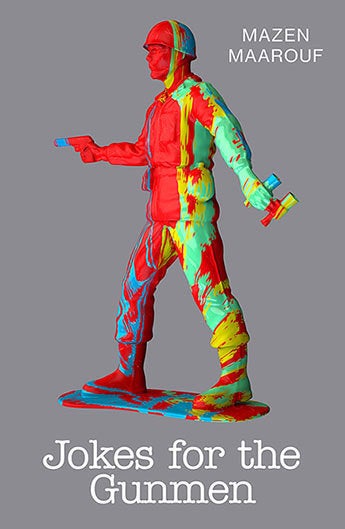 Mouthful of Birds by Samanta Schweblin (Oneworld Publications; Riverhead Books)
Following on from the success of her nightmarish novella, Fever Dream, shortlisted for the 2017 Man Booker International Prize, the Spanish-language writer Schweblin collaborates with translator Megan McDowell for the second time — this time, on a collection of 20 short stories. The result is a rollercoaster ride: expect surreal stories, full of strange eating habits and jobs, and stranger relationships. The opening story is a standout in the collection — as is the title story. You're in for a treat.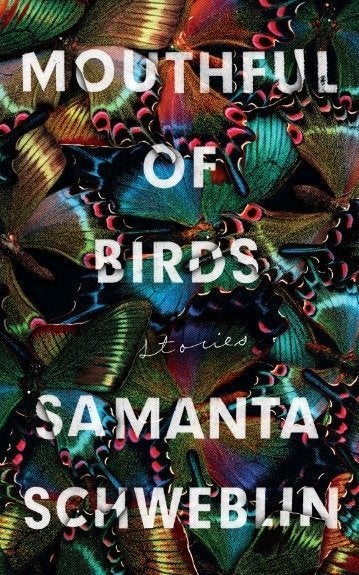 Faber Stories (Faber & Faber)
Published in celebration of their 90th birthday, Faber Stories is a "landmark series of individual volumes" and "presents masters of the short story form at work in a range of genres and styles"— including Sally Rooney, Akhil Sharma, (a never-before-published!) Sylvia Plath, Nobel winner Kazuo Ishiguro, Flannery O'Connor, Samuel Beckett and others. A total of twenty stories, the first half was published in January, while the rest will follow in March. Palm-sized, these make for the perfect presents — unless you're tempted to pre-order the entire set for your own bookshelf. We won't judge.
At the End of the Century by Ruth Pawar Jhabvala (Counterpoint Press)
This selection of stories, published posthumously, has been curated by her family. Introduced by Anita Desai, the collection celebrates the late Booker Prize-winning writer's lifetime, "gift for language", and " ability to tenderly and humorously view the situations faced by three (sometimes interacting) cultures — European, post-Independence Indian, and American". A vital voice of the 20th century, and often considered Austen-esque in her writing, this collection is a collectible — an addition to your coffee table.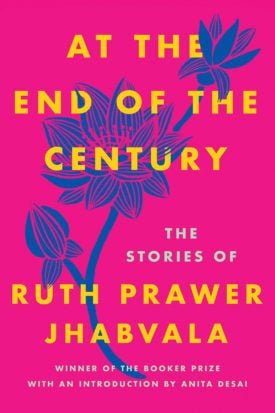 You Know You Want This by Kristen Roupenian (Jonathan Cape)
This is the hotly anticipated debut collection from the author of the viral The New Yorker short story "Cat Person" which The Guardian called "the short story that launched a thousand theories". Speaking an urgent, relevant conversation in American fiction in the age of #MeToo, Roupenian's book on "sex, dating and modern life that will thrill you before it chills you", is already polarising critics ahead of its publication in Spring — just as her online story did. We'll let you find out for yourself.
To Die in Benares by K. Madavane (Pan Macmillan India)
Translated from French by Blake Smith (first published in French in 2002 as Mourir à Bénarès), this small book of seven tales by the Pondicherry-born, Francophone writer packs a heavy punch. The author revisits and relays France's forgotten colonial history in the region, and also revisits and reinterprets Hindu mythical tales. Ghosts, gods, tragic-comedy, and towering deaths — Madevane invents a fictional world not unlike Guy de Maupassant, but with an understanding of life and death, and a uniqueness of his own.
Apple and Knife by Intan Paramaditha (Harvill Secker)
Paramaditha's debut in English (translated by Stephen J. Epstein) has fun with myths and fairytales (Western and Indonesian), foregrounds fierce female characters — all with a tinge of humour and horror. Set in the Indonesian quotidian, whether in corporate offices or in shanty towns, the bold and taboo-breaking stories in this slim collection are, at once, subversive, surreal, and supernatural in nature. Think Carmen Maria Machiado's Her Body and Other Parties.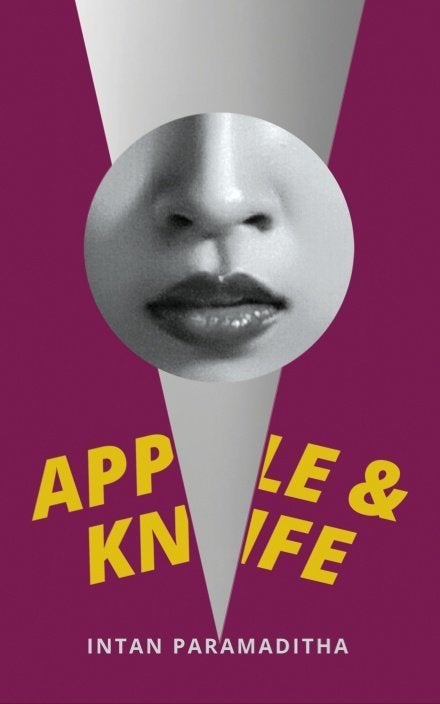 Half Gods by Akil Kumarasamy (Farrar, Straus, and Giroux)
This book, a finalist for the 2019 PEN American Robert Bingham Prize for Debut Short Story Collection, is a convergence of "the exiled, the disappeared, and the seekers". In ten interlinked stories, we follow the "fractured origins and destinies" of two brothers named after demigods from the Mahabharata. In The New York Times Book Review, Tania James wrote of Kumarasamy's work: "Intimate gestures arrive like shafts of light throughout this lyrical and affecting collection, sparing us briefly from the dark".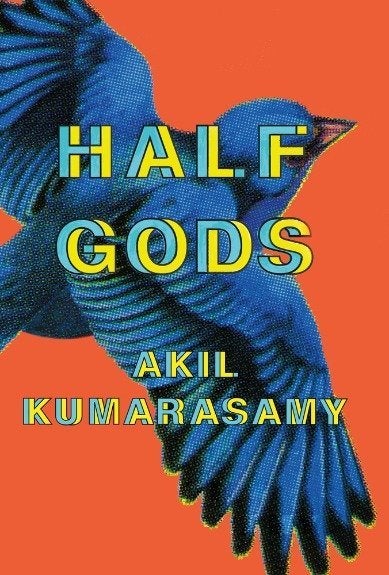 Moving Parts by Prabda Yoon (Tilted Axis Press)
With Yoon's The Sad Part Was, Tilted Axis Press had published the first-ever modern Thai fiction in English (translated by Mui Poopoksakul) in the UK. The author, translator, publisher-graphic designer's stories are usually Bangkok-based, or generally on Thai terrain, and known for their playfulness and postmodern elements. Winners of an English PEN Translates Award, the duo recently returned with Moving Parts — similarly strange and surreal, but this time with a focus on the corporeal.
Picnic in the Storm by Yukio Motoyo (Corsair, Little, Brown)
First published in the US as The Lonesome Bodybuilder, which is the first story in this edition, Picnic in the Storm has been translated by Asa Yoneda and has earned awards including the Akutagawa Prize for Fiction and the Kenzaburo Oe Prize for Fiction. Carmen Maria Machiado called the collection "Etgar Keret by way of Yoko Ogawa. I'd follow Yukio Motoyo anywhere she wanted to take me". This is slated to be the Convenience Store Woman (Sayaka Murata) of 2019.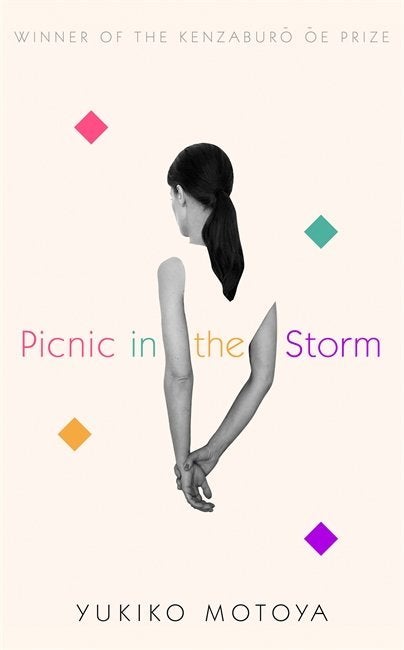 Show Them a Good Time by Nicole Flattery (Bloomsbury)
The first collection from the White Review Short Story Prize-winning Irish writer is preceded by high praise. Gender-based assigned roles, relationships and dating in the modern-day — these are some of the themes and concerns that show up in Show Them a Good Time. Writer Sally Rooney is grateful she encountered Flattery's fiction while Jon McGregor thinks she "demands repeated reading".