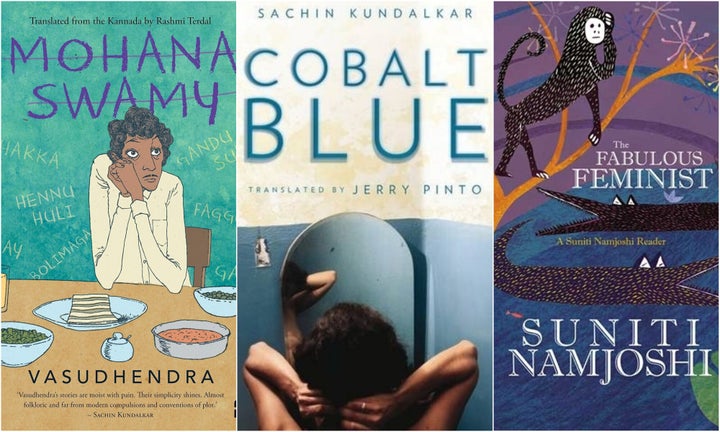 Queer literature in the Indian subcontinent goes back a long way, as established by scholars Ruth Vanita and Saleem Kidwai, who collected over 2,000 years of Indian writing on same-sex love and desire drawn from Hindu, Buddhist, Muslim and modern fictional traditions, in their seminal book, Same-Sex Love in India.
But the past couple of decades, especially, have seen a staggering proliferation of modern queer writing, cutting across genres—memoirs, novels, essays, poetry, ethnographies, short stories and graphic narratives. While this rise has been mostly concentrated in India, other countries in the region have also witnessed an increase in representation. Pride Climbing Higher, an anthology of writings by LGBTQ people in Nepal was published in 2015. This month, the publication of The Carpet Weaver, a gay novel by Afghan writer Nemat Sadat has fiction readers already excited.
As communities across the globe celebrate all things queer in June, here is a list of 12 books—we aren't all that big on Pride Month in South Asia so it's only fitting to have a book for every month of the year—consider this your starter kit for LGBTQ literature by South Asian writers.

Funny Boy by Shyam Selvadurai
Born in Colombo to a Sinhalese mother and a Tamil father, Shyam Selvadurai and his family were forced to leave Sri Lanka and migrate to Canada in the aftermath of the ethnic riots of 1983. In 1994, the writer published his debut novel, Funny Boy, partly based on his memories of growing up as a young gay man in a time of conflict.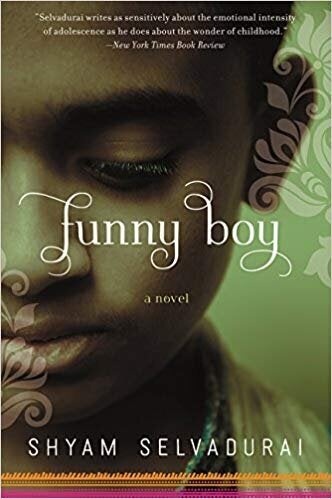 Arjie Chelvaratnam, the novel's eponymous "funny boy", is part of a wealthy family in Colombo, is attracted to boys and does not conform to the rigid codes of masculinity that are expected of him. Told through six stories, we witness Arjie's recognition of his sexual identity, the first flushes of love and the eccentricities of his extended family as tensions simmer and the characters hurtle towards inevitable tragedy.
A deeply sensitive and intimate coming-of-age story, a novel about the peculiar vagaries, joys and sorrows of a childhood that deviates from the norm turns into a vividly realized portrayal of a land torn apart by violence in Selvadurai's deft hands. A film adaptation by Deepa Mehta is slated to go into production this year so we can expect the already beloved novel to attract a whole new generation of readers.

The Truth About Me: A Hijra Life Story by A Revathi, Translated by V. Geetha
Revathi is an immediately recognisable face in LGBTQ circles in India. The Tamil activist and writer has worked relentlessly for the rights of sexual and gender minorities, is a theatre actor, and also played a role in the Tamil film, Thenavattu. But Bengaluru-based Revathi remains best known for a striking autobiographical account of her life as a transgender woman.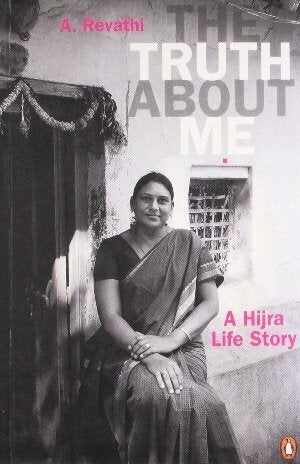 From descriptions of her childhood in a village in Salem in Tamil Nadu, marked by a strong and early dissonance with the gender assigned to her at birth, to her eventual escape from her birth family to a hijra household, Revathi's memoir is unflinching and captivating and charts an extraordinary quest to lead a life of dignity.

Trying to Grow by Firdaus Kanga
Published nearly two decades ago, Firdaus Kanga's novel tells the story of Brit (short for "brittle") Kotwal, born with Osteogenesis imperfecta, a condition that leaves him with bones and teeth as fragile as glass. Brit grows up in the heart of Bombay in a music-loving Parsi family that learns early on to stop attempting to "fix" his condition but instead let him experience the best life possible, one imbued with literature, music, love and sex.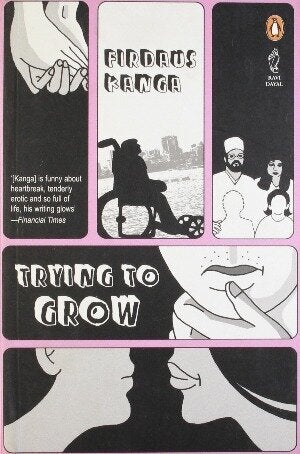 Heavily inspired by his own life, Kanga spins the semi-autobiographical novel with an irreverent and barbed authenticity. Even as Brit discovers his attraction to men, all the while living with a disability, he rejects any attempts to be viewed as a victim or an object of pity. What you get instead is a no-holds-barred, brutally honest and often wickedly funny account of a boy's convoluted journey to adulthood.


Yaraana: Gay Writing from South Asia, edited by Hoshang Merchant
Edited by the iconic poet Hoshang Merchant, Yaraana, published in 1999, takes pride of place as the first South Asian anthology of writing about male homosexual desire. "Literature has no sex," Hoshang Merchant writes in the introduction to the book, "There is only good writing and bad writing. India's homosexuals have produced a lot of good writing, over the centuries a veritable feast."
These writings take the form of poems, autobiographical accounts, short stories and excerpts from novels, with contributors ranging from Vikram Seth and Bhupen Kakkar to Mahesh Dattani and R. Raja Rao.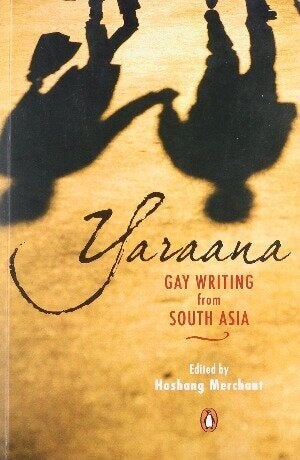 Some of the pieces in this anthology may not land as much of a punch as when they were first published, but this trailblazing book is an integral part of the South Asian queer literary canon.
The Fabulous Feminist by Suniti Namjoshi
Suniti Namjoshi is a writer who needs to be read more widely. The wildly imaginative author has been writing deliciously clever, subversive spins on fables for decades. Bringing together the best of her stories, The Fabulous Feminist is a delight—funny, dark, moving, occasionally shocking and bursting with originality. In the queer feminist writer's world, Beast is not a nobleman but a woman ("that's why her love for Beauty was so monstrous"), gender is based on the role that an individual wants to play and the moralising of classical fables is substituted for a complexity of lives and identities that rejects easy answers.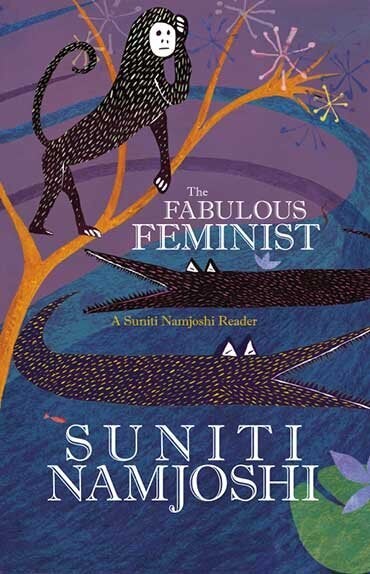 Cobalt Blue by Sachin Kundalkar, Translated by Jerry Pinto
An enigmatic paying guest becomes the object of affection for siblings Tanay and Anjuna in director and screenwriter Sachin Kundalkar's evocative novel about love, desire and heartbreak. Translated from Marathi, Cobalt Blue is told in two halves, from the perspective of both siblings, who are consumed by their adoration of the mysterious man their parents have taken on a boarder. Tender and spare, Cobalt Blue is a quietly devastating meditation on the transformative power of love, regardless of sexuality.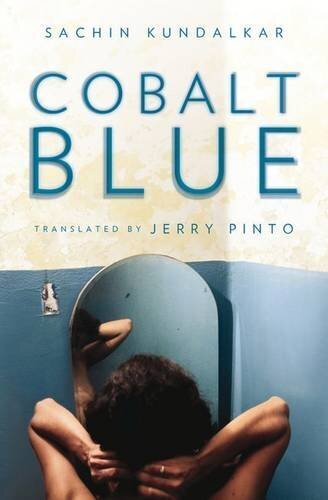 Marriage of A Thousand Lies by SJ Sindu
SJ Sindu's debut novel pulls back the curtain on a "marriage of convenience", an open secret that is prevalent particularly within South Asian communities. Lucky, a lesbian, is married to Krishna, a gay man, a decision they've taken to appease their conservative Sri Lankan-American families. Even as they present a picture of wedded bliss to the outside world, an accident in the family takes Lucky back to her childhood home, leading her to reconnect with Nisha, her first lover, who is preparing for her own arranged marriage with a man.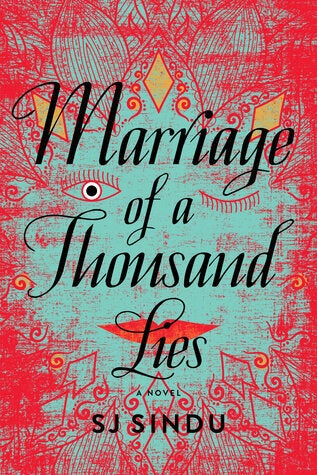 The terrible secrets of families, the claustrophobic oppression of tradition and a simmering sexuality run through the novel as Sidhu brilliantly explores how queer women are viewed and treated based on their presentation of femininity.
High Noon and the Body by Kyla Pasha
Poet and academic Kyla Pasha has played an instrumental role in fostering an open dialogue around sexual and queer rights in Pakistan as the co-founder of Chay Magazine: Sex and Sexuality in Pakistan, South Asia and Abroad, but it is in verse that the queer feminist poet shines most brightly. High Noon and the Body, a book of poetry published in 2010, remains a mesmerising collection that merges the personal and political; love and anger; the physical and the intangible. It's wholly original, fresh and captivating.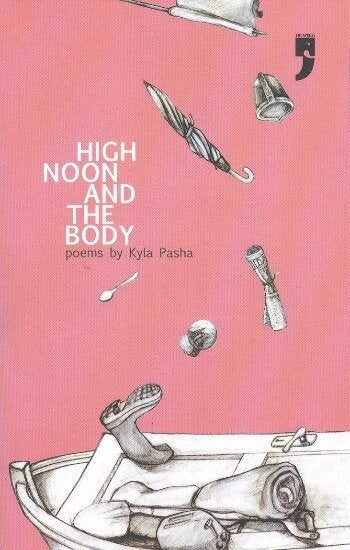 The Devourers by Indra Das
Indra Das's speculative novel is hard to slot into easy genres – it's gruesome, strange, primal, fantastical and stunningly imagined. Extending from the 17th Century Mughal Empire to modern day India, the novel tells the story of shape-shifters who prey on humans souls. Yet within this grotesque world, Das plays masterfully with the idea of queerness – gay sex and love stories, yes, but more profoundly, the inherent fluidity of sexual identity and gender. It may not be a novel for everyone but it's a glorious testament to the power of storytelling when you get to create your own worlds.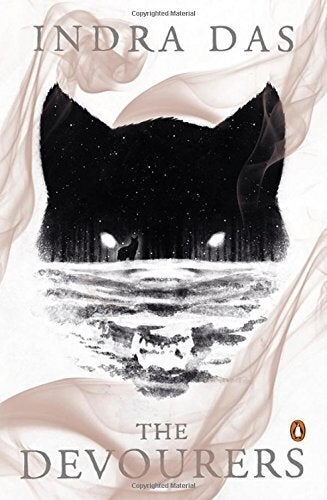 My Father's Garden by Hansda Sowvendra Shekhar
Sex, love, betrayal, nostalgia and identity are all mashed up in Hansda Sowvendra Shekhar's compelling novel set in Jharkhand. Told in three parts, the unnamed protagonist in My Father's Garden is a young Santhali doctor navigating his sexuality, his Adivasi identity, a desire for companionship, and his father's legacy – the confounding, arduous journey of a young person trying to figure out their place in the world.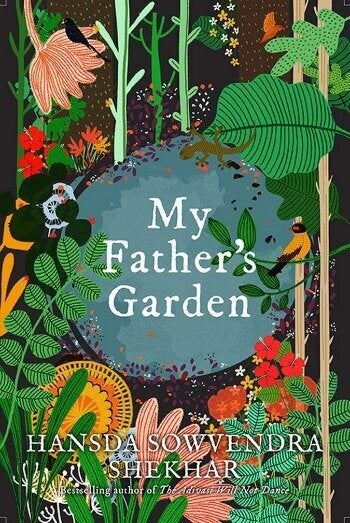 Gritty and vulnerable, the novel is at its most powerful in the first section, "Lover", which vividly exemplifies how most male sexual relationships in India fall outside the neat boundaries of defined identities. "A kiss is for someone special," our protagonist is told by his lover, Samir, whose relentless appetite for sex with the young doctor stops short when it comes to this final threshold of tenderness and acceptance. Shekhar's searing novel, finally, is an interrogation, not of sexuality, but of masculinity itself.
Loving Women: Being Lesbian in Unprivileged India edited by Maya Sharma
A necessary correction to the predominantly urban and upper class literary depictions of homosexuality in the country, this book documents the stories of ten working class queer women across North India. Through their lives, the intricate complexities of female relationships and sexual intimacy, which do not always borrow from the familiar lexicon of being "lesbian", are unraveled and brought into sharp focus.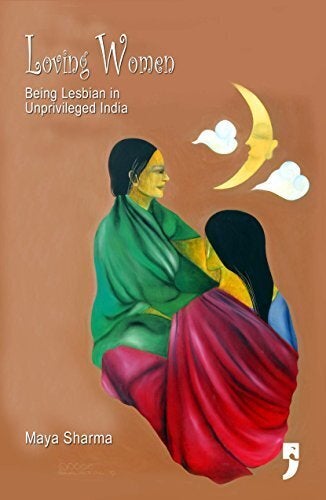 The book might occasionally stray too far into the realm of the academic, but these empathetic stories demonstrate the multiplicity of women's sexuality and the agency they grant themselves, a far cry from the simplistic narratives of victimhood that are usually bandied about.
Mohanaswamy by Vasudhendra, Translated by Rashmi Terdal
Celebrated Kannada author Vasundhendra waited for several years before he finally gathered the courage to publish Mohanaswamy, a collection of short stories about gay men in India. An established writer, Vasudhendra knew that the release of the autobiographical stories would mean embarking on a process of his own coming out. Coincidentally released on 11 December 2013, the day the Supreme Court of India upheld Section 377 of the Indian Penal Code criminalising gay sex (the draconian law was partially struck down on 6 September 2018), the book eventually went on to become a bestseller.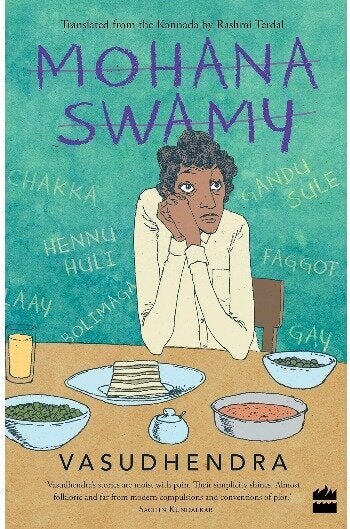 Occupying a rare space in Indian language writing that addresses homosexuality, the short stories centre on Mohanaswamy who is abandoned by his partner for a woman at the very start of the book. Through the vivid and gritty stories that follow, we glimpse the experiences, insecurities, humiliations and fears of a gay man staring down bigotry and embarking on a search for acceptance.