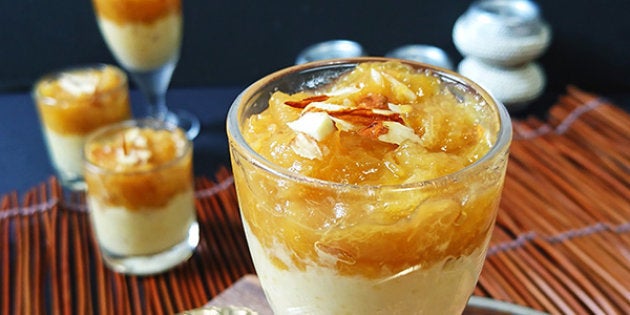 Khubani ka meetha (or qubani ka meetha) is a traditional Hyderabadi dessert made from dried apricots. This also happens to be a very easy-make-recipe and allows you to end your meal with a royal touch. Just remember to soak the apricots (khubani) overnight in water.
Traditionally, khubani ka meetha is served with sweet cream or with thick custard. In this recipe, we have served it with thick custard. You can also have it plain and topped with crunchy almonds.
Oh, and don't hesitate to have a second helping. This recipe is relatively healthy, with very little sugar and no ghee. We have gone easy on the sugar to bring out the natural sweetness of apricots, but you can add more if you like. However, make sure you balance the sweetness of the apricots with the sweetness of the custard.
Ingredients
18-20 dried apricots/khubani
1 teaspoon sugar (or per taste)
1.5 tablespoon custard powder
Sliced or chopped almonds
Method
Rinse the apricots well.
Soak apricots in 1.5 cups water overnight—preserve this water because you will need it for cooking.
Now, in a deep non-stick pan, combine chopped apricots and 1 cup of preserved water. Cook on a low to medium flame for about 15-20 minutes.
Once you observe that the apricots have started becoming soft, mash them using a vegetable masher. If you feel that the mixture has become too dry, you can add more water.
Now add 1 teaspoon sugar and mix well. Cook for another 4-5 minutes.
Remove from flame and set aside.
In a thick-bottomed pan, heat milk.
As soon as the milk becomes warm, take about ¼ cup milk in a bowl. Add custard powder in it and mix well. Make sure there are no lumps in the mixture.
When the milk comes to a boil, add sugar in it. Keep on stirring continuously.
Once the sugar dissolves, add milk-custard mixture and cook on a medium flame for 8-10 minutes or till the custard thickens, while stirring continuously.
Remove from flame and set aside.
In a serving bowl/glass, put a portion of the prepared custard, top it with a portion of the khubani and finally top it with chopped almonds.
Repeat the same procedure to make more servings.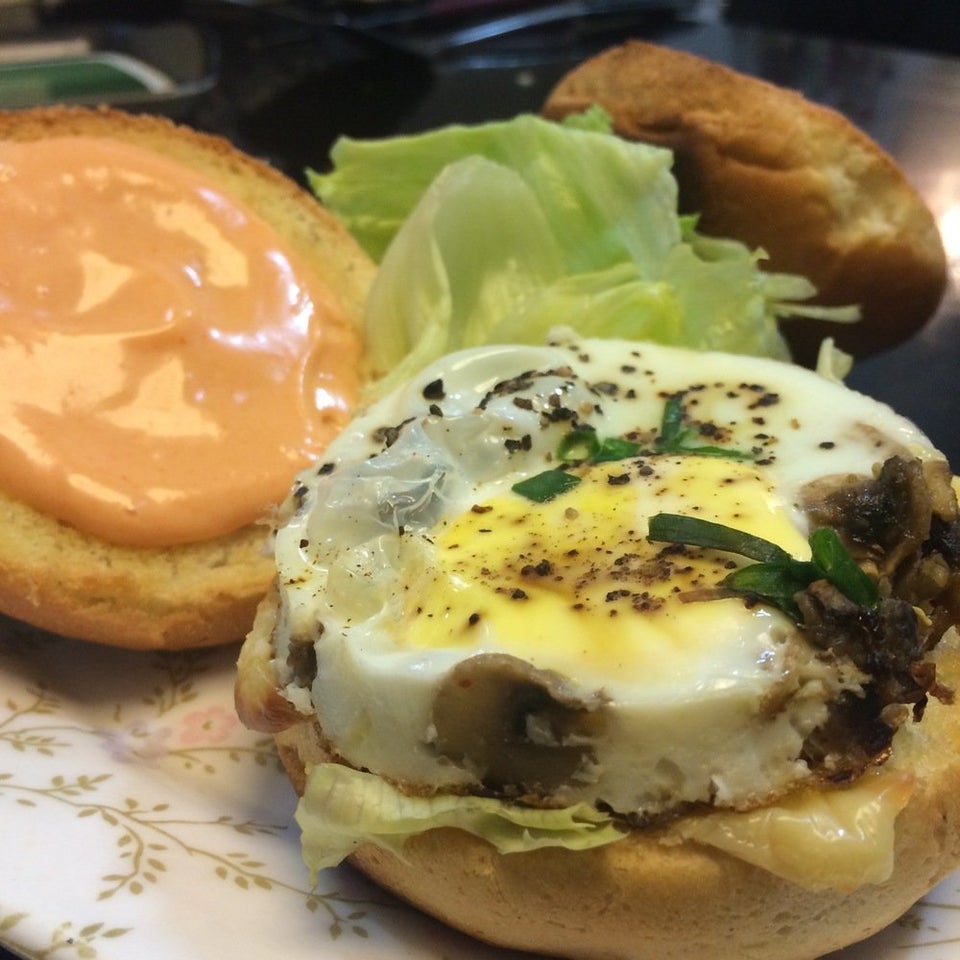 10 Cooking Tips For Indian Bachelors By Saransh Goila