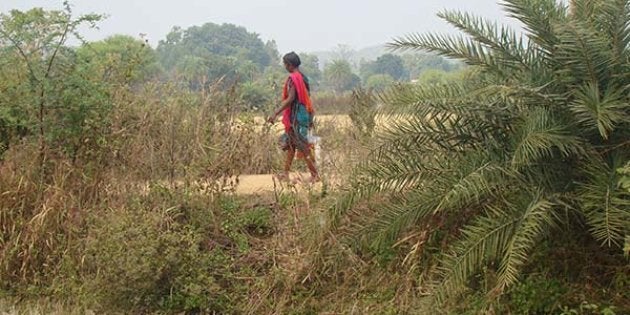 To make India open defecation-free (ODF), collaboration between government bodies, civil society organizations and community-based volunteers is essential. Evidence from development programmes—especially the success of self-help groups (SHGs)—indicates the effectiveness of having a motivated cadre of volunteers in achieving results. A well-trained volunteer can make a huge difference to the process of social mobilization and behaviour-change communication. A resident of Odisha's Angul district, Saraswati Pradhan—mother, wife and supporter of more than 10 self-help groups—is a fine example of such an empowered community volunteer.
It takes courage to stand up to one's enemies. What people do not realize is that it takes more than courage to stand up to one's loved ones.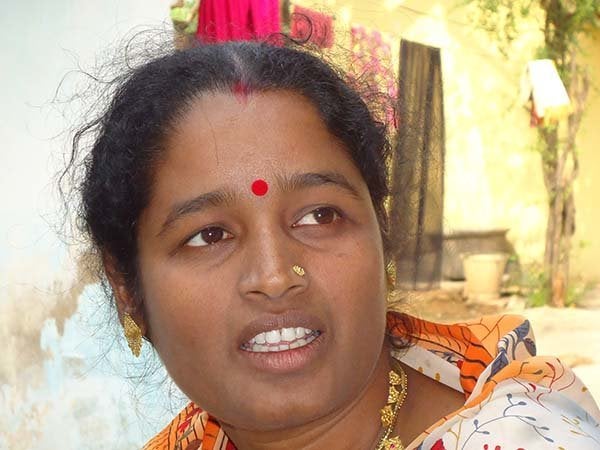 After making her very own Chediapada panchayat open defecation-free, she went out of her way to help a nearby village Nuagaon attain the same status. Within a few days of starting the drive, more than 100 people from the village gathered along with government officials and representatives of the NGO Feedback Foundation, to discuss the challenge at hand and find solutions. After hours of deliberation, it was concluded that open defecation is responsible for the high disease burden, especially amongst children. Memories were still fresh in Nuagaon village of an epidemic of diarrhea a few years back. By the end of the meeting, the villagers agreed to work towards making their village open defecation-free by building toilets. Also, they decided to adopt the "cat" method—covering their faeces with sand/soil/ash after defecation—until toilets were constructed. SHGs were roped in to raise awareness. Soon, a village-level monitoring committee came in to existence. Armed with torches, the members of the monitoring committee would leave their homes every morning at 4am to use a flashlight to embarrass those who did not cover their faeces.
It takes courage to stand up to one's enemies. What people do not realize is that it takes more than courage to stand up to one's loved ones. For this brand ambassador of sanitation, opposition came from home. Saraswati's own brothers-in-law refused to follow the cat method and told her that she would be too embarrassed to prevent them from continuing with their practices. Undeterred, she decided to teach them a lesson the next morning. Ultimately, the two brothers-in-law decided to mend their ways by following the practice of covering their faeces with mud. For her efforts, Saraswati has been felicitated at the district and state level. "Women have tremendous capacity and power. It's up to them how they use it," she says.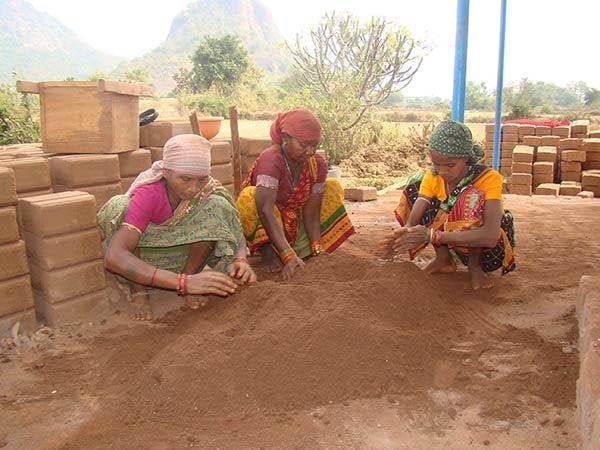 Despite the thrust on improving basic sanitation and hygiene in rural India right since independence, the practice of open defecation by almost half of the Indian population continues, adversely affecting health, and nutrition status. The WASH programme with a Community Led Sanitation (CLS) approach was implemented in several districts of Odisha as a hybrid approach. Community Led Total Sanitation (CLTS) is an innovative approach for engaging with communities to building demand for sanitation. The pure CLTS model (as propagated by the CLTS Foundation) circumvents state incentives for toilet construction and focuses instead on bringing about an attitudinal change. The expectation is that after such favorable attitudes, the community will be disgusted with the perils of open defecation to such an extent that they will construct toilets with their own resources and hence be motivated to use them.
There is a need to nurture and rekindle the ethos of voluntarism and channelize it in making all our villages free of open defecation.
However, not taking up the benefits offered by the government, especially considering the socioeconomic status of the targeted communities, seemed unnecessary and impractical. CLS, therefore, used the demand-driven approach as propounded by CLTS, but integrated government incentives for the construction of toilets to accelerate the achievement of Open Defecation Free (ODF) status for villages, panchayats and subsequently, districts.
Duryodhna Sahu, sarpanch of the village panchayat of Kumurisingha in Angul district is another community leader known for making his village open-defecation free. Following initial meetings with all the stakeholders, villagers in the Swainsahi hamlet were sensitized on the significance of toilet construction. Thirty masons were trained for toilet construction in 53 households. In November last year, Sahu took the oath of not shaving till the time his panchayat was open defecation-free. Three months down the line, with 53 working toilets, the village was declared open defecation-free and Sahu shaved.
Reflecting on the challenges during the journey, Sahu says, "The villages are clean. Earlier when one walked along the main road, the stench was terrible. Now a meal can be eaten by the roadside. The attitude of the village has changed." Clearly there is a need to nurture and rekindle the ethos of voluntarism and channelize it in making all our villages free of open defecation.
The Odisha Health Sector and Nutrition Plan (OHSNP) was implemented by the Government of Odisha between April 2008 and March 2015 with financial and technical support through the UK Department for International Development (DFID). DFID's support, through the Technical Assistance (TA) agency, IPE Global Ltd., an international development consulting group, continued for WASH component in Odisha until March 2016. Demand generation for improved sanitation was accelerated through engagement with local NGOs. The Technical and Management Support Team (TMST) at state and district levels worked alongside the administration to firmly establish foundations for programmes relating to WASH in 15 nutrition high burden districts of the State.
IPE Global Limited provides expert technical assistance and solutions for equitable development and sustainable growth in developing countries. It is headquartered in Delhi, India with four international offices in United Kingdom, Kenya, Ethiopia and Bangladesh. It works with multilateral, bilateral, governments and development agencies in sectors which include Urban Development, Health and Nutrition, Education and Skill Development, Economic and Public Financial Management, Engineering and Infrastructure Development, IT and E-Governance, Governance and Capacity Building, Social and Economic Empowerment, Tourism, Heritage and Conservation, Environment and Climate Change, Grant Management, Private Sector Development and Social Development.