Diksha Basu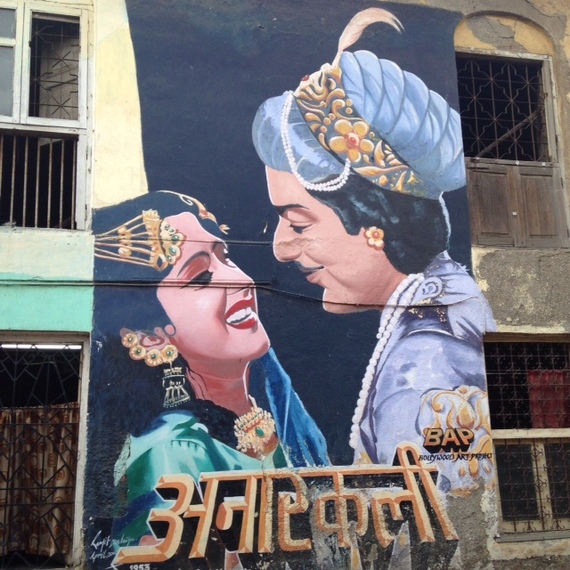 Mysterious Banksy may be the most famous graffiti artist in the world, but Mumbai has its share of anonymous paint warriors too. In the narrow lanes of Bandra West, the hip suburb of Mumbai, street art is flourishing. Bollywood, of course, is a popular theme, but there are all sorts of interesting pieces to be found. Here is a tour of five of my favourite ones:
1)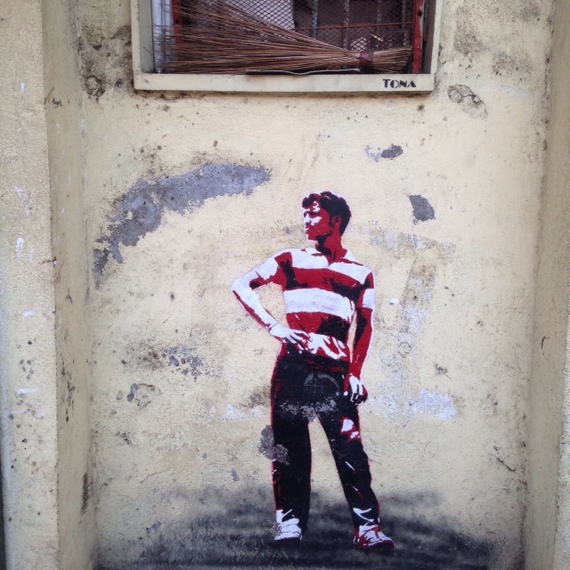 Walk down St. Peter Road to see this one in a little nook by Jimme's Kitchen.
2)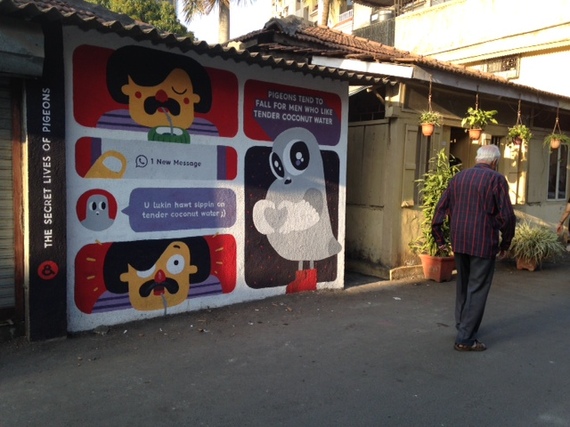 Next, make a right on Varoda Road and you will find this piece dedicated to pigeons.
3)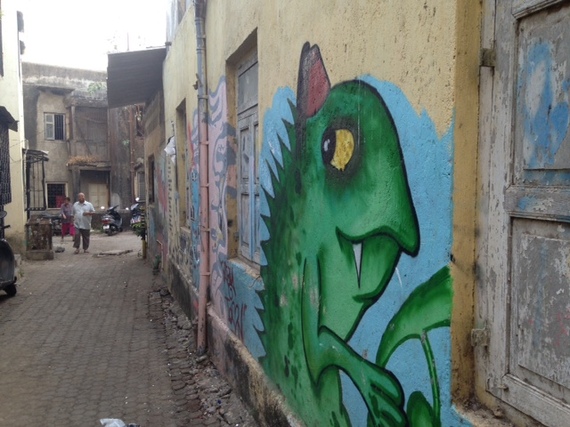 Off Varoda Road, on a small lane with no street name visible, is this large frog painting.
4)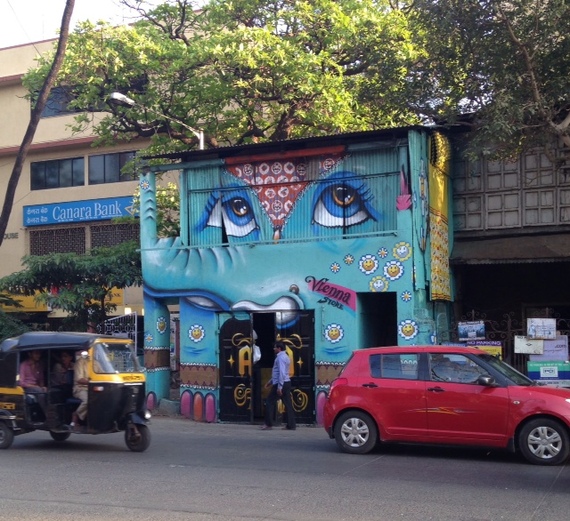 While stuck in traffic on Hill Road, look up to stare at this painting near the famous American Express Bakery.
5)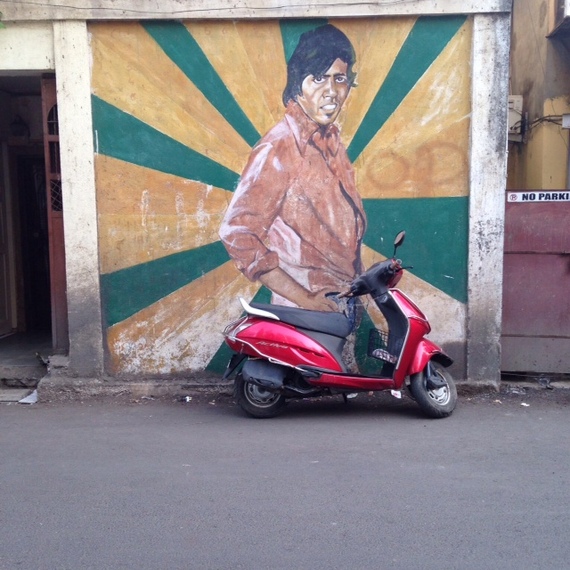 And lastly, one of the most recognisable images of Bandra today, here's Amitabh Bachchan in all his multi-coloured glory on Varoda Road, opposite Imbiss Restaurant.