Back in the day, the aroma of nolen gur (date palm jaggery) wafting through the house used to be a very winter thing. We had to longingly wait all year for the earthen pitchers dripping with the fresh date palm goodness. Delicacies like nolen gurer sandesh, nolen gurer misti doi, various pithes, and nolen gurer rosogolla used to be strictly winter affairs. The long wait was completely worthwhile. My favourite was dipping billowy chittoi pithe is fresh nolen gur and then chasing it with fresh grated coconut soaked in more gur.
But nolen gurer delicacies are no longer restricted to the winter months. Nolen gurer sandesh is now available all year round, albeit in limited quantity. Restaurants are experimenting with all sorts of nolen gur concoction, including cakes, panna cottas, and, my favourite, ice creams! Although I am a nolen gur traditionalist who believes that the best way to have the gur is from a bottomless cup, I have grown quite fond of the ice cream. The reason, I believe, that nolen gurer ice cream holds up so well is because it involves no heating, which might rob the gur of some of its flavours. The original flavour is easily lost when the gur is caramelised or heated for too long.
In this recipe of nolen gurer ice cream, I used sweetened condensed coconut milk instead of condensed milk—because I can't get over my childhood chittoi pithe addiction—and the result was spectacular! I don't mean to brag, but this is the best nolen gurer ice cream you will ever taste. Try it today! I served it with some extra nolen gur and nolen gurer sandesh on the side, because if I die today, I don't want to regret not eating enough of the good stuff.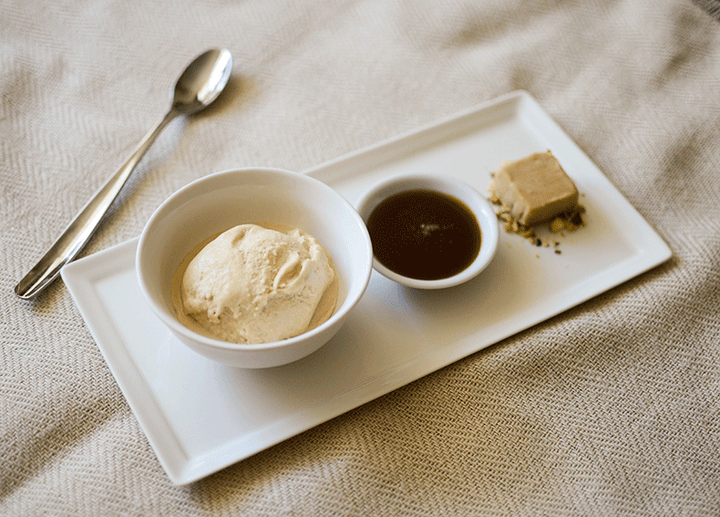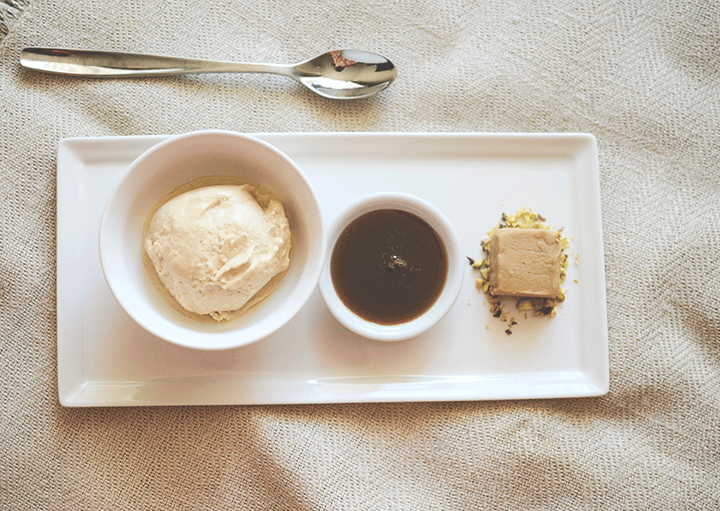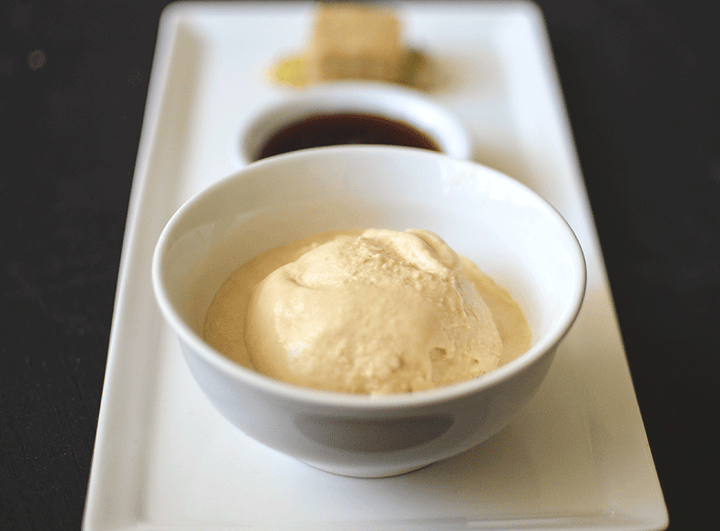 RECIPE: Nolen Gurer Ice Cream with Coconut Milk
1 cup sweetened condensed coconut milk
1 cup heavy whipping cream
1/4 cup nolen gurer sandesh (soft), crumbled
Extra nolen gur for serving
Mix everything in a large bowl using a hand mixer or wire whisk.
Pour mixture into the canister of an ice-cream maker. Freeze according to the manufacturer's directions. Eat at once or transfer to a covered container and freeze up to 8 hours.
If you don't have an ice cream maker, then transfer mixture to an air tight container and freeze for eight hours.
Note: Make sure there are no water droplets in the container before pouring the mixture.