Sarat, a fleeting season between monsoon and autumn, is the favourite season of Bengalis, not only because it is marked by the three most important religious festivals of the Bengali calendar, but because the primary icons of these festivals are three goddesses, namely Durga, Kali, and Lakshmi. The sun starts to mellow in sarat and the air is crisp and fragrant with shiulis (night-flowering jasmine). It's as if the goddesses usher love, hope, and ebullience. The zest of nature and the liberating effect of the festive season are accompanied by another dominant Bengali pleasure—food! The presence of the goddesses elevates food to a divine level. Somehow, however illusory it may sound, pujo food or bhog (food offered to gods and goddesses) tastes significantly better when ritually offered to and accepted by the deities. Perhaps it's the dhuno and incense smoke, or the belpata, or the marigold, tuberose and hibiscus petals adorning pujo baris (family houses where the festivals are ritually celebrated) that lend their smells to the bhog or delectable pujo-bari meals.
Shuktois one such Bengali delicacy that, I think, is transformed in their pujo-bari renditions. In fact, the recipe is such that it is best suited for communal meals. Since shukto uses several kinds of vegetables, it's impossible to make the dish for just two people. And because sharing, giving, and receiving are such a crucial part of Bengali cultural celebrations—which are always chaotic, exuberant, cacophonic, and public—it is no surprise that a festive Bengali lunch menu traditionally starts with shukto and rice.
What's even more interesting is that shukto has been around for at least two centuries. The recipe can be attributed to the Portuguese who brought potatoes and sweet potatoes to Bengal in 1780. A favourite Bengali palate cleanser, made with lots of different vegetables, simmered in broth with a hint of sugar and milk to bring out the bitterness of the fresh vegetables, shukto is a delicacy that has evolved over time. Bearing witness to the cultural crossovers that lend Indian cuisine its multifariousness, shukto is one such dish that withstands the colonial stereotype that terms all Indian dishes "curries."
This recipe requires some special knife-skills. Unless you use a bonti, you will find this video instructive.
Mustard/canola oil for deep frying
1 sweet potato, cut into ½ inch batonnet
1 plantain, cut into ½ inch batonnet
½ of a large eggplant, cut into ½ inch batonnet
10-12 2-inch pieces of drumsticks
1 tbsp radhuni (wild celery seed) paste
First, deep fry all the vegetables and boris. Because each vegetable has a different cooking time, you must remember to fry them separately (this step can be done ahead).
In a fresh pan heat 2 tbsp mustard oil. Add paanch phoron, bay leaves and ginger paste and simmer for a minute. Add water and bring it to a boil.
Add all the fried veggies and bori to the pan.
Then add radhuni paste, mustard paste, salt and sugar. Let it cook for 2-3 more minutes.
Now reduce heat and add milk. Cover and let it simmer for 5 minutes.
Remove from heat, add ghee and garnish with grated coconut. Serve at room temperature with steamed white rice.
If you cannot find drumsticks, use asparagus or green beans instead to add a little crunch to the dish. Boris, though necessary, may not be easily available outside of Bengal, in which case you may just skip it. Same with radhuni.
Instead of a large eggplant I used 6-8 small eggplants because they look pretty.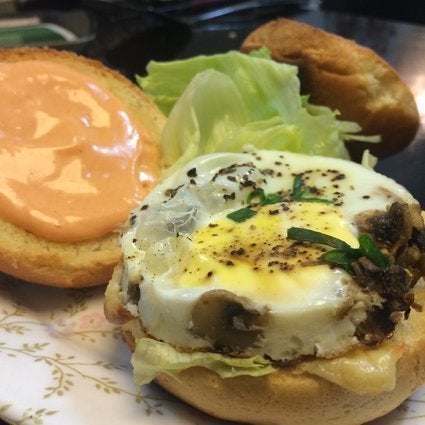 10 Cooking Tips For Indian Bachelors By Saransh Goila