A Bengali woman meets a Punjabi mirchi in a swanky residential complex of Gurgaon. Mrinalini can't tolerate the boisterous Punjabi dragon. The only problem is, they become friends. How long will this adventurous friendship survive?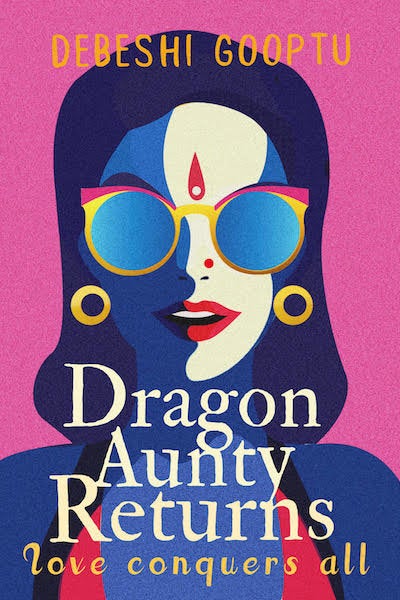 "Aralia ya Mongolia?" the security guard peered into the car, his eyes squinting as he tried to adjust his vision to the shadowy interiors.
Another guard with a car-scanning mirror had moved to the front for the customary check under the engine.
"Mongolia," I said, unable to control an involuntary giggle at uttering something so ridiculous.
The young man didn't look amused. It was a humid summer afternoon and he had probably been out in the sun for the better part of the day, checking the antecedents of visitors. After making me write down the details of where I was headed in a dog-eared register, he disappeared into the guard post to follow it up with a short phone call. I could spot his head, visible from the small window, bobbing up and down as he whispered into the receiver. A few seconds more and he was out again, nodding and gesturing that I could pass through. I rolled up the windows, pressed my feet on the pedal and drove into the leafy environs of Mongolia, a swanky condominium complex in the heart of Gurgaon.
Just a few months ago, I had received a rather amusing phone call.
"Hello ji, I wanted to give you some good news," the caller had shrieked into the phone, making me flinch and move away from the receiver instinctively.
There was no mistaking that voice and the heavily accented English. It was Dragon Aunty, my neighbour.
Why on earth would someone move to Mongolia to get a bigger flat? Weren't there enough roomy flats in Gurgaon?
"You will ne-ver believe it," Aunty continued excitedly. "I'm moving to Mongolia next month."
At that moment, I didn't know whether to be amused or sorry that she was leaving. I had known Dragon Aunty for five eventful years.
"Seriously?" I asked her, trying hard to sound distressed. Thank heavens it was a telephone call and she couldn't see me grinning from ear to ear.
"Yes. Why would I joke, yaar? I'm moving to Mongolia, seriously." She made that familiar clucking sound with her tongue and teeth. "It isn't working out for us here. This flat is too small. My hubby is getting a promotion and he wants to move somewhere bigger, more posh! We can't invite our friends to this dump. What will people think?"
I sat down, gripping the phone in my hands, trying to make sense of what she was saying. Why on earth would someone move to Mongolia to get a bigger flat? Weren't there enough roomy flats in Gurgaon?
"Do you have to go all the way to Mongolia?" I asked. 'For a bigger, posher place, I mean. Aren't there enough condos in Gurgaon with the kind of spacious accommodation you are looking for?" By now, I was quite sure that the woman was crazy. Stark raving mad.
"Arre, who said we are moving out of Gurgaon? We will be in Gurgaon only. Haven't you heard of Mongolia, the posh apartments on Golf Course Road. That's where we are going. Hayyo rabba, I am so excited!"
I started laughing. I couldn't help myself.
Dragon Aunty Returns is published by Juggernaut Books and is available on their app for a price of ₹30!