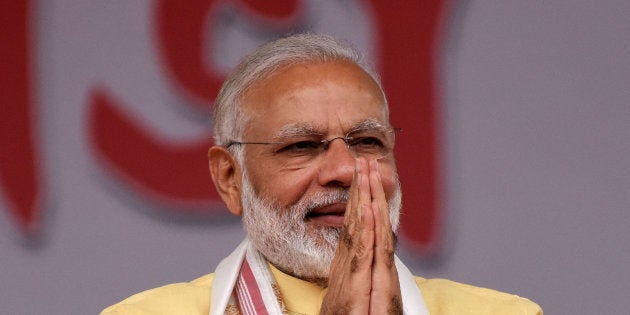 Narendra Modi took oath as the Prime Minister of India on 26 May 2014. A lot has happened in the past three years, not only on the political front, but in the world of personal finances as well. Has it been achche din for your money? Let's take a look at how the Modi government has affected your personal finances.
1. Holding debt funds for longer
In its first Budget, the Modi government changed the long-term holding period for debt funds from 12 months to 36 months. This meant that to avail the benefit of indexation on long-term capital gains from debt funds, you have to hold them for at least three years. While investors who have an investment horizon of around two years have been adversely affected by this change, it can have a positive impact over the years because it will promote long-term investments in mutual funds. And that's always a good thing.
2. Increased investments after demonetisation
Was demonetisation a success or failure? The jury is still out on that. What it did do is make us have more money in our bank accounts, instead of having it in cash. This might have inconvenienced us by making us stand in queues outside ATMs, but it also made us think more about investing the money we had lying idly in the bank. Mutual funds saw increased inflows after demonetisation and if you continue to invest in them, you will surely be thankful for demonetisation.
3. Fixed income investments become less attractive
In the past couple of years, interest rates on fixed income investments have come down. This include bank fixed deposits (FD) and other fixed income investments like the Provident Fund, Senior Citizens Savings Scheme, Kisan Vikas Patra, National Savings Certificate, Post Office Deposit Schemes, etc that are set by the government. Interest rates coming down on these investments have been bad news for risk-averse, conservative investors who can't afford to take equity-related risks.
4. Easier to own a home
PM Modi had expressed a vision called "Housing for All by 2020." To help achieve this vision, major banks and financial institutions have cut down the interest rates on home loans. This has helped existing home loan buyers to shift to cost-effective rates as well as new homeseekers to get a home loan at an attractive rate. Many experts believe that this may the best time to buy a home, especially after additional tax benefits on home loan interest were introduced in Budget 2016.
5. Pay less income tax
All of us get to pay less income tax from this financial year onwards, thanks to the tax rate on income between ₹2.5 lakh to ₹5 lakh being reduced from 10% to 5%. This automatically translates into a saving of ₹12,500 for everyone who earns ₹5 lakh and more. This change was introduced in Budget 2017 and becomes applicable on income earned from 1 April 2017 onwards.
6. Freelancers can pay tax on only half of their income
In Budget 2016, the Finance Minister introduced the Presumptive Taxation Scheme under Section 44ADA for freelancers, professionals and consultants who earn less than ₹50 lakh a year. Under this scheme, they can assume half of their income to be their profits and pay income tax on only that. This can reduce their tax outgo in a major way.
7. Investments in equity funds become really gainful
In the past three years, the Sensex and Nifty have both gone up by close to 9%. The equity markets are currently at all-time highs and investments in equity mutual funds started three years back would be doing extremely well right now. Top-performing diversified equity funds have delivered between 20% to 30% returns in the past three years. All of this because the economic and business sentiments have been positive after Modi has come to power.