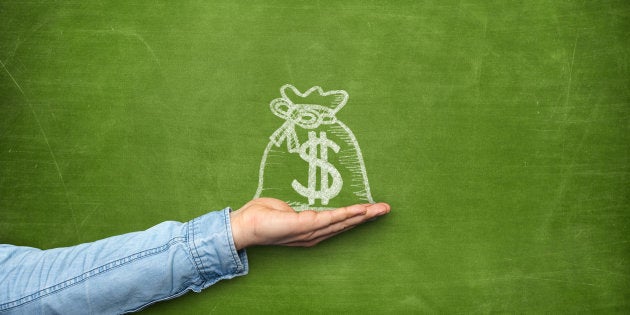 Our 70th Independence Day has just been celebrated, marking nearly three quarters of a century since our country has been free from the British Empire. We are free to live our lives the way we want to (as long as we keep it legal!), we can make our own decisions and choose our own paths.
And yet, there are some parts of our lives where we are not as free as we should be. One such problematic area is money—we often do not have the financial freedom we should, and worse, it's because of our own decisions. Fortunately, achieving financial freedom is not difficult once we take some mindful decisions.
1. Use credit cards only for emergencies
Credit card companies lure us with offers, discounts and cash-backs. We are allowed to buy whatever we want right now and are asked to pay for it only later. Credit card companies give us this flexibility because they bank on most of us missing our payment dates and then having to pay the amount we owe with interest. The result is we spend more than we need to. Avoid that by using credit cards only for emergencies or at least sparingly.
2. Invest before you spend
One reason to choose a date at the beginning of the month for your SIP is that you will invest that money before you have the opportunity to spend it. Investing is important because it allows you to not only save, but also grow your wealth. If you leave money in your bank account, you will be tempted to spend it. There are so many things to buy, after all. Best to get it out of your bank and into a mutual fund.
3. Buy health insurance
Medical emergencies are unforeseen and expensive. A sudden medical issue can burn a big hole in your savings and derail your finances. The best way to stay prepared for such emergencies is by buying health insurance. A health insurance policy for a substantial cover can be bought for a small annual premium. A good insurance policy will take care of medical emergencies and as an added benefit, you can also claim tax-saving deductions on the premium you pay.
4. Keep a tab on expenses
The easiest way to save more is by spending less. Unfortunately, spending less is not as easy as it sounds. One way to keep a tight leash on your expenditures is by creating a budget and noting down where your money is going. You can figure out categories for your top expenses and decide how much you want to spend on each. Such a budget will stop you from not spending more than you need to and allow you to save more.
India's independence wasn't achieved overnight. Being financially free will also take time, but it will be well worth the effort.