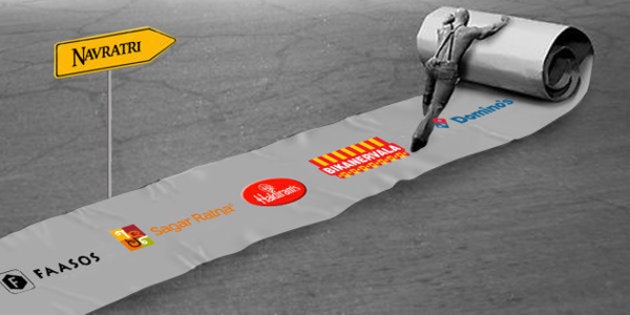 Navratri is a festival dedicated to the worship of the goddess Durga. The festival is celebrated for nine days and culminates on the 10th day with Vijaydashami or Dusshera. Northern and western India celebrate this auspicious festival with dandiya and many devotees of the region either fast or follow dietary restrictions for the duration of the nine-day period, with garlic, onion and non-veg food falling in the no-no list.
These nine days of abstemiousness don't only hit followers hard—even food companies are left wanting (not to mention bars and pubs, since drinking is also usually refrained from during these auspicious days). Traditionally, Indian eateries and restaurant chains have witnessed this period to be the slowest during this time of year, which otherwise witnesses huge customer spending (Big Billion Day, Diwali sales etc.) up to New Year's celebrations.
Most of Domino's restaurants in Gujarat, Madhya Pradesh, Chhattisgarh, Uttar Pradesh and Bihar will have a vegetarian-only menu during the Navratri period.
In the past, eateries such as Haldirams and Bikanerwala have capitalized on the Navratri period as they are "pure" vegetarian and have a wide footprint in terms of presence of outlets. Consumers have been flocking to such eateries not only because of their tried and tested offerings but also because of the limited options available.
However, with changing times and evolving consumer preferences, food companies have started to look at this period as an opportunity instead of as a guaranteed lean period. In order to create differentiation and stay relevant at all times, food brands have also become more receptive to consumer demands by keeping their religious sentiments as well as their palates in mind.
This year, many food brands have launched Navratri special menus comprising dishes prepared without onion and garlic. Here's a sampling:
Dominos India
In a major move, Dominos decided to offer a pure veg menu in 500 stores across the country during Navratri. Most of the company's restaurants in Gujarat, Madhya Pradesh, Chhattisgarh, Uttar Pradesh and Bihar will have only a vegetarian menu during the Navratri period. The company has also introduced vegetarian pizzas made of water-chestnut flour (singhada atta), and white millet flour (samak ke chawal ka atta) that are sprinkled with rock salt. Other specialities include sago pudding (₹55), a dessert made of milk and sabudana topped with blue berries and sabudana crispies (₹49) with tangy tamarind dip.
Dominos bold move shows how desperately they want their SSSG (same store sales growth) to fall not any further and also highlights the company's culture of innovativeness.
Faasos
A delivery-only player, Faasos has launched a full-fledged Navratri menu where variety is the hallmark. Expect delicacies ranging from aloo jeera and raseela paneer to a special Navratri thali and upwaas paranthas. Also on offer are traditional ladoos, sabudana khichdi and other evening savouries consumed during the festival. There's even an "Executive Navratri Combo". "We have been doing specially crafted menu for festivals and specific occasions. During Shravan we had a special menu wherein we sold 100,000 plus dishes . We are hoping to replicate the same results with Navratri," Jaideep Burman, CEO of Faasos, told me.
Sagar Ratna
This chain which epitomizes South Indian cuisine is offering specialities tailor-made for Navratri, such as the Navratra samak idli, Navratra dosa, Navratra thali and sabudana kheer.
It's heartening to see Indian brands innovate on their menus and take calculated risks to adapt to changing requirements. It also suggests a wealth of opportunity for other festivals and occasions. They stand to gain as do customers. With brands already celebrating World Donut Day (Dunkin Donuts), National Cheese Pizza Day (Tossin Pizza) and Hummus & Pita Day (Twigly), the Indian consumer is spoilt for choice.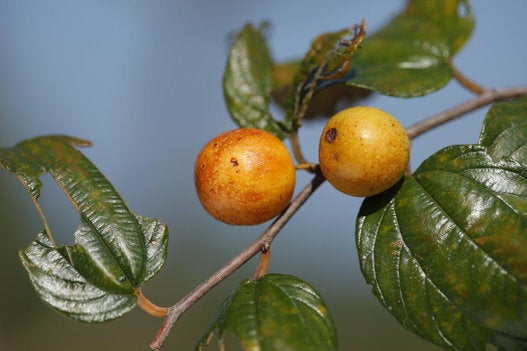 Gorgeous Photos Of Delhi's Native Trees