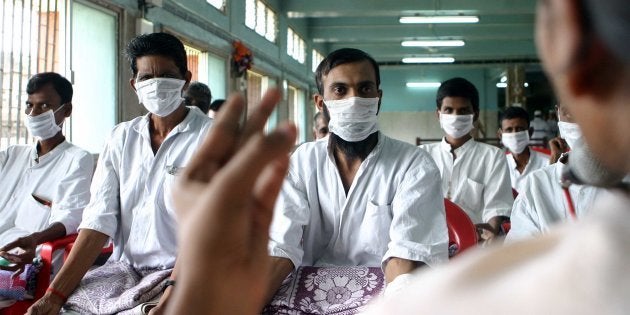 We are what we eat or so the famous saying goes. For those living in countries with poor population nutrition like India, this saying has more ironic significance than we can imagine. In India, it is estimated that half of Indian women age 15-49 (48 percent) and 43 percent of Indian men age 15-49 are undernourished. Arguably, a third of women of reproductive age in India is undernourished. In children under 5, statistics reveal that stunting is seen in 48 per cent while 43 per cent are underweight and wasting is common in close to 20 per cent. Hence, India is what it eats. It seems either hungry or without sufficiently nutritious food.
While governments ignore or dismiss these statistics, what they often do not realise is that poor nutrition is a leading cause of vulnerability to diseases. Nutrition has a critical role in both determining immunity and the ability to recover from diseases. Take the case of Tuberculosis of TB- one of India's top killers.
Nutrition has a critical role in both determining immunity and the ability to recover from diseases
Of these, undernutrition is the single-most important predisposing factor for TB in India. Hence, a significant section of India's population has poor nutrition and resultantly poor immunity to the TB bacteria. Not surprisingly, like undernutrition, TB exists in India at an epic scale, most often affecting those among the age group of 15-55 — an individual's most productive age.
With undernutrition we essentially create large masses with increased vulnerability to TB and other diseases. This, along with poor infection control and limited awareness, creates disease epidemics such as TB in India. Nutrition also affects recovery from disease. In the case of TB, poor nutrition also affects recovery from TB and increases drug toxicity, relapse and death once TB develops. As a result patients with poor nutritional levels are likely to show poorer performance on TB treatment because of poor muscle strength. There is always a higher risk of TB relapse among such patients as well. Appropriate nutritional intake is critical to ensure treatment completion as well as a faster road to recovery.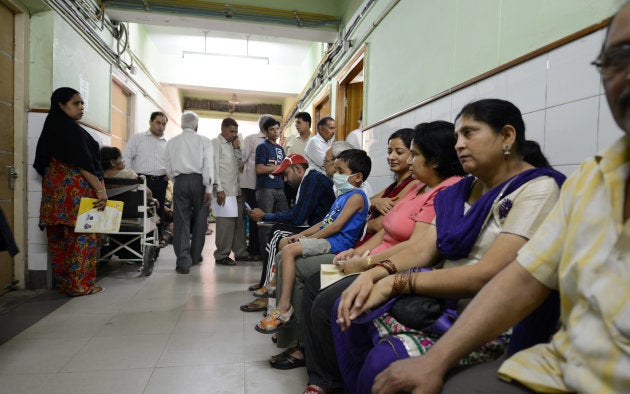 When considering India's significant TB crisis, it is clear that new technologies, quick and early diagnosis and less toxic treatments are critical to address India's TB epidemic. With a vast number of people affected, this is needed urgently. An accompanying though more fundamental question, what about addressing hunger and nutrition? How can we comprehensively address TB in the long-term without addressing the nutritional status of the population and ensuring immunity? Until we do so, are we not setting a near-impossible task for ourselves with a large and vulnerable population? Unless we address the root cause, will faster diagnosis and improved treatment alone end TB in India?
India needs food security for increased immunity for all diseases including TB. Why? The answers are simple. First and foremost, hunger and poor nutrition should be morally unacceptable in largely poor countries like India. If the state cannot feed its people, it loses all moral right to exercise authority. Without food, words like vikas are meaningless. Also, continued malnutrition and hunger increase vulnerability, thereby increasing disease prevalence, and consequently human suffering, burdening the health system and society at large. This has staggering human, economic and social consequences that perpetuate inequity—something that should be unacceptable as well. From a purely economic view, it causes increased suffering, loss of wages, unemployment, debt and financial desperation — undesirables in India's fantastic march towards vikas.
If the state cannot feed its people, it loses all moral right to exercise authority
It's time India thought of significant investment in nutrition as the foundational basis of a population's well-being, social justice, economic growth and as a preventive strategy for all diseases. Some solutions that India must consider are universal food security. This, of course, is fraught with challenges both in relation to implementation and in funding. However, these challenges cannot be used as the basis of reneging on this essential and beneficial strategy.
Too often there are too many ineffective schemes.We need to re-examine, link and innovate programmes run by various ministries, including health and women & child development among others. This is possible if we mainstream nutrition and food security for all beneficiary groups and not just those affected by diseases. For those affected by diseases, we need to provide long-term specialised nutritional support and supervision through programmes that ensure sufficient nutrition.
It's time to go back to basics and recognise that nutrition is the fundamental building block not just for disease prevention but the nation itself. Until we do so our claims to eliminate TB or any other disease will remain hollow. And our march towards vikas will be like a never-ending one to a mythical heaven.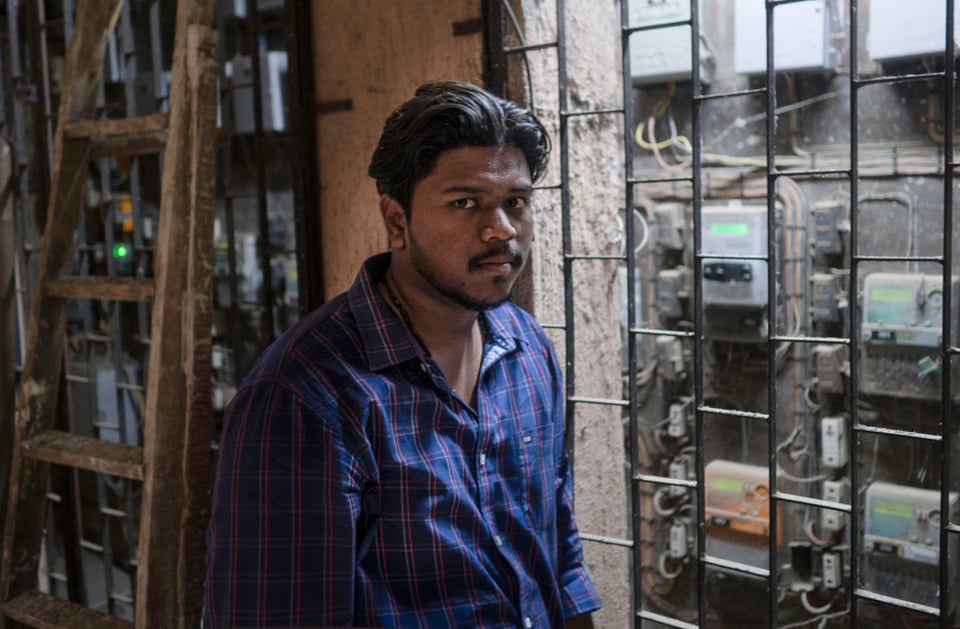 Male Child Abuse Survivors