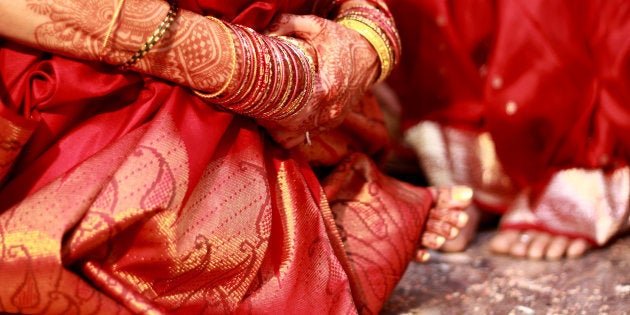 On the surface, she was a popular girl in college. Smart, well-dressed and attractive. Boys liked her but she never seemed to find anyone intriguing enough.
She was lonely inside, and a certain kind of conflict always seemed to linger. Sometimes, she wondered if she was the one who actually added to her own misery. She had one pet dream – to be liked for the kind of person she was. She secretly admired a boy or two. But she could never do much about it. Partly because she wanted them to approach her first but mostly because she could never let her mind, body and soul open up completely in front of a boy! Also, her family would never approve.
Her father announced, "You are going to get married soon, we have waited long enough. We have begun talking to a boy's family..."
Her best friend, on the other hand, was a free spirit. She was everything this girl could never be! She would follow her heart, fight the world and everything that came along with it. She would often ask her, "Do what you want, do it the way you like it. I will always support you!" She'd reply, "I can't, I'm sorry," with drooping eyes. At those times her friend felt helpless, frustrated, even angry. But she loved her too much, she would understand and withdraw.
After an uneventful year, she found herself growing more and more restless by the day. She knew that her family had begun looking for a groom for her. She would sometimes sit with her mother, asking everyone to let her be. Her mother wouldn't have much to say and would just comfort her instead. Perhaps her mother had once been like her, she wondered. The thought of initiating a match herself did cross her mind. At least she'd have a semblance of a choice. Soon, she began posting photos of herself on Facebook and Instagram. Her following increased. She got a few calls. But nothing really worked out.
And then one evening, it happened. The family summoned her, the women sitting quietly in one corner. Her father announced, "You are going to get married soon, we have waited long enough. We have begun talking to a boy's family. You can see him as well."
What if she did not like him, she wondered. She did meet him and surprisingly he didn't seem that bad. He looked decent, polite and kept smiling. Maybe this wouldn't be as bad as she had thought. She kept talking to him for a few days; she had to love him, she felt. He was nice, they didn't have much to talk about but there did not seem to be anything wrong either. Yes, over the next few weeks, they did have differences of opinions but she concluded this was normal in any relationship. Yet, she somehow could not get herself to love him. He may become a friend, she thought, but she found it tough to imagine him as her husband. But her family never asked her what her decision was and she knew she didn't really have a choice. That she was talking to him and did not disapprove was consent enough.
The wedding date was now fixed. Her friends were shocked at first, elated soon after. They started teasing her. One boy in her group went quiet all of a sudden. But the others went into overdrive. They demanded that she change her relationship status on Facebook. Her fiancé too joked about it. She, however, wanted to wait just a little more. But he reminded her—this was no joke. An update followed and congratulatory messages kept pouring in. A few joint shopping sprees and a bachelorette party ensued as well.
The families met once again, a final time, to fix everything. They settled for one car—a sedan—and a home for the to-be-married couple. She did not want her father to pay for all this. But her fiancé didn't seem to mind.
Concealed behind the glamour and market forces is the dark underbelly, comprising patriarchy and control over a woman's sexuality.
Soon the wedding day arrived. Clothes had been bought and gifts lined up. The venue looked beautiful and larger than life. She was so anxious! A few hours before the wedding, her best friend walked in and locked the room behind her.
She asked: "Are you happy? Do you love him?" The girl got angry. What kind of questions were those! She was getting married to him! She screamed at her friend. Her friend didn't budge and stood right there, unfazed, as strong as ever. They stared at each other and there was this long silence. Then they hugged and she cried a little!
She was now at her wedding altar. There were so many people around and they were all so happy. Everyone was screaming and laughing. She even felt like getting up, running to her mother, being alone somewhere, hugging her, just the two of them! She decided to snap out of it. No, it will all be fine, she told herself.
Then she looked up again. There was music, bright lights, food and drinks were flowing freely. Her friends came and dragged her into the dance floor. There was her fiancé, his family, her family, her friends, his friends and so many people she hardly knew. Everyone looked so happy, everyone was squealing. It was too much to handle for her, she had never felt this numb, she let herself go and together everyone danced...
*Arastu Zakia is the CEO of CollegeBol.com, an Edtech start-up backed by Stanford CDR and VCs across Silicon Valley and India. Passionate about youth, education and social mind-sets, Arastu has also led and worked with multiple civil society initiatives in India, US, Dubai and Thailand.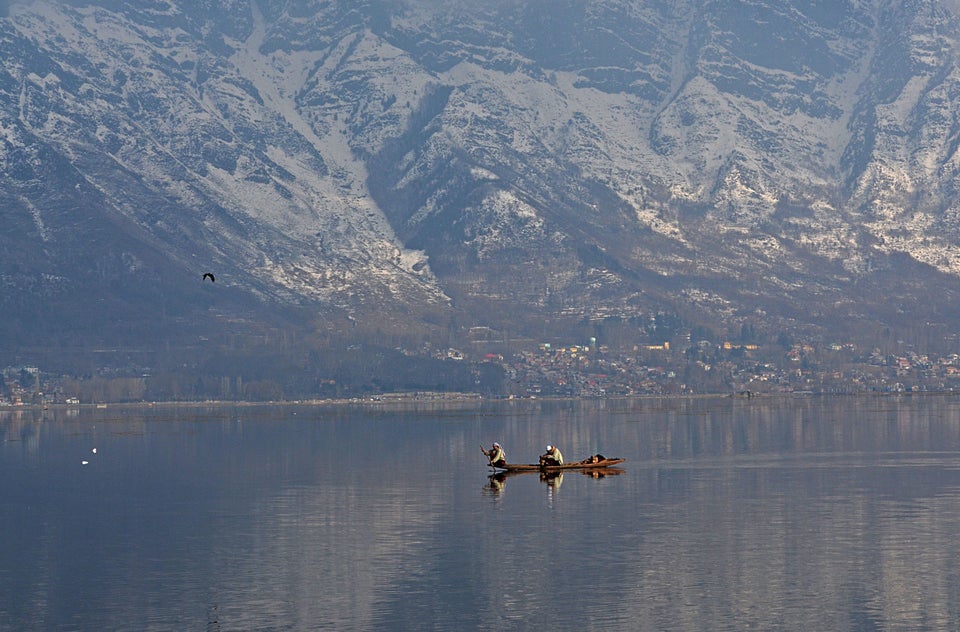 Kashmir Winter Wonderland