For the Sufi mystic and poet Jalaluddin Rumi, spring was more than spring: it was a reflection of all that was divine, in our lives and history.
In his poem, "Spring is Christ," he writes of how a flower is more than a flower, a tree more than a tree and the wind more than just wind. He writes of a love so strong it permeates everything it comes into contact with. And he writes about Jesus and his mother, Mary: Jesus as the spring that brings plants into bloom after a lifeless winter, and Mary as the tree that gives life, refuge and shade.
Surprisingly for many in the West today, Islamic mystical poetry is full of allusions to Jesus and Mary. The only religion besides Christianity that accepts Jesus as a prophet, Islam confirms his unique birth and the Qur'an refers to him as the "Messiah," the "Messenger," the "Prophet" and the "Word and Spirit of God."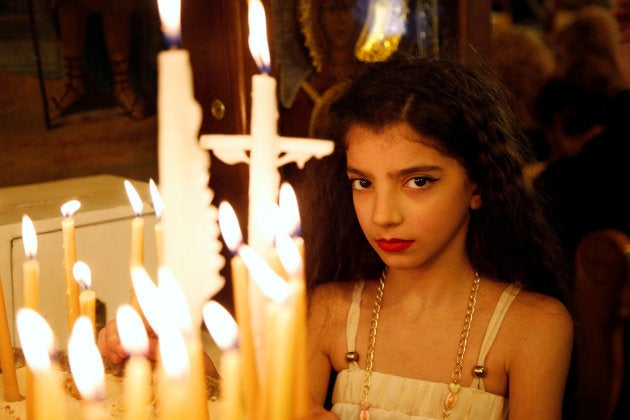 It is a commonality that is often overlooked by fundamentalists on both sides who choose to focus on the points of divergence. And yet, at this moment, when so many seem to be rooting for a collision between the Christian West and Islamic East, there has never been a greater need for both sides to acknowledge their shared heritage.
Easter has always reflected a universal renewal of life, hope and faith. It's a renewal of this very faith, one that Rumi wrote about in the 13 century, that so many of us could do with today.
For Muslims, there are two ways to look at Jesus: the literal and the metaphorical. Literally, the position of Jesus is very clear: he was a prophet of God. All Muslims are therefore commanded by their religion to respect and revere him and to learn from his life, his teachings and the sacrifice he made.
Metaphorically, one need only look at Sufi poetry to see how deeply engrained the story of Jesus is into the Islamic mystical tradition. As Dr. Javad Nurbakhsh writes in his book, Jesus In The Eyes of The Sufis, there is "scarcely a Sufi poet who has failed to cite Jesus in his verse."
The elevated status of Jesus in Islamic spirituality represents the relevance of his sacrifice and willingness to suffer for a cause most did not recognize.
Rumi tells the story of Mary, the lovely virgin who on her labour pangs came to a dried up palm tree. When she clung to its trunk, it showered sweet dates over her. It was her pain that led her to the tree and caused the barren plant to give forth fruit.
"The body is like Mary. Each of us has a Jesus, but as long as no pain appears, our Jesus is not born. If pain never comes, our Jesus goes back to his place of origin on the same secret he had come, and we remain behind, deprived without a share of him."
Another Sufi poet, Fariduddin Attar, writes:
"If for only a moment you free yourself
From this prison around you,
The elevated status of Jesus in Islamic spirituality represents the relevance of his sacrifice and willingness to suffer for a cause most did not recognize. What we learn from his life is that faith conquers all; not just the anguish of the moment but, eventually, time and space.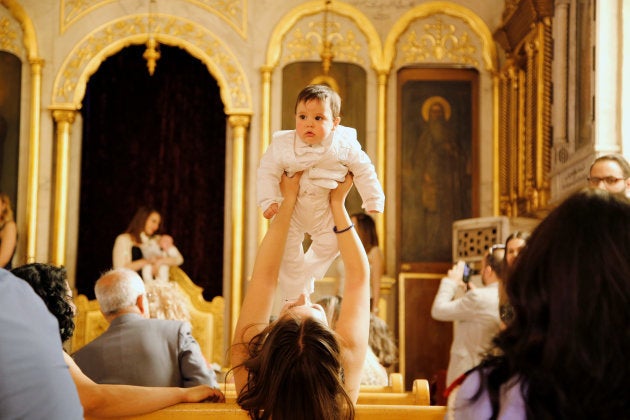 The larger lesson, however, is more than faith being able to move mountains; it's that Islam and Christianity are not mountains apart. They share a deep heritage based in love, one that is not to be confused with the actions of some misguided, fire-breathing followers — on both sides of the fence — who spread misinformation in their desire for division.
There is a famous account of the time when Prophet Muhammad entered Mecca in triumph. As is well known, he ordered the destruction of all idols and images. What is not well known is the tradition that when he came upon a picture of the Virgin and Child inside the Kaaba, he covered it with his cloak out of reverence, ordering it to be preserved outside the Kaaba as sacred.
This year, for those who seek to preserve the essence that Easter represents, it would be helpful to look beyond the mass marketed chocolates, eggs and bunnies, and try to emulate the spirit of respect the great masters, saints and prophets have always had for each other, despite time and space. That would be a revival worthy of faith and hope.