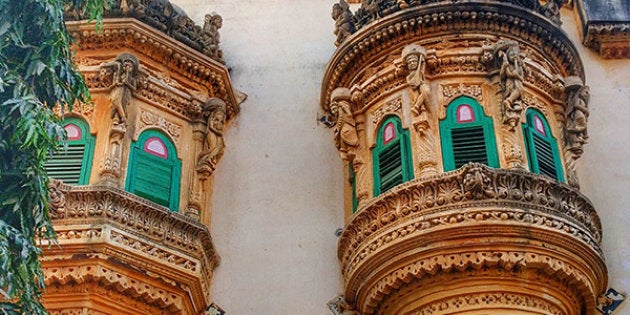 My travel diary of 2017 started with "Vibrant Gujarat" and as luck would have it, I got a chance to visit this state twice in a span of a month. From road trips to staying at a 110-year-old haveli, my sojourns packed a wealth of experiences.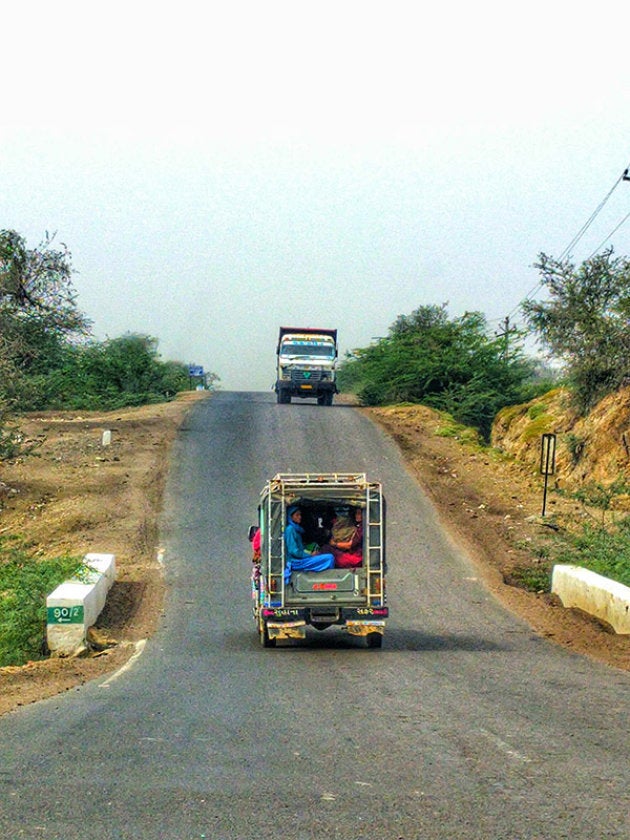 Now that I am back and as I sit to pen down my experiences, what stands out as the main highlight of my trip is my stay at the Devpur Haveli homestay in the Kutch region. Finding this place was a result of random Google search when I was looking for places to stay in/around Bhuj. The property attracted me right from the first click.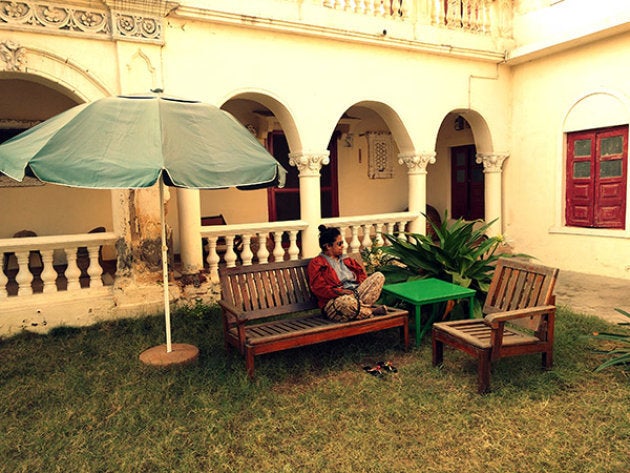 As we reached Bhuj pretty late at night, Mr. Krutarthsinh Jadeja had made sure that the car was there to receive us. From Bhuj to Devpur it is around 40km. As we reached Devpur during the wee hours, the grandeur of the haveli was not very visible. But in the light of the morning I was left spellbound by the beauty of the Devpur Darbargadh.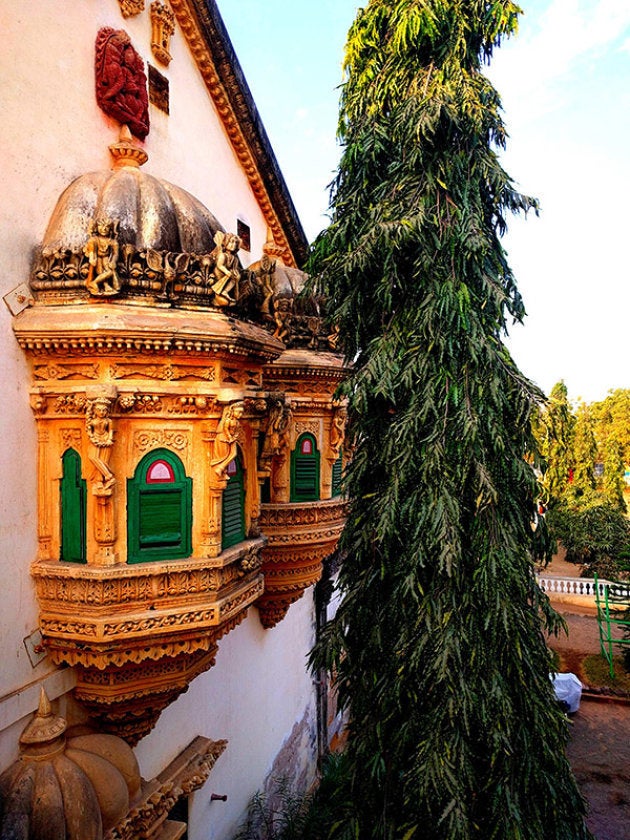 Over breakfast, as I chatted with Krutarthsinh ji and his wife Yashodhara Kumari, I came to know that the haveli was build in 1905 by Thakore Shri Verisalji Bawasaheb of Roha. Built over an area of 2 acres it took almost three years to be completed. The haveli features the classically ornamental Roha (Kutch) style of architecture. With portico, courtyards, stucco pavilions and pillared halls, today this place is converted into a home-stay with six rooms/suites—the Jhalawar Suite Lounge, the Gulabi Medi, the Lal Bungalow Annexe Room, the Sorthambha Suite, the Nava Oorda and the Verisalji Suite. Each carefully crafted room is a reflection of its rich historical past, while also being very comfortable to stay in.
Staying at this heritage mansion meant I had direct access to the true-blue Kutchi lifestyle. It also gave me a chance to meet and interact with two women of the Rabari tribe of nomadic herders (found Gujarat and Rajasthan)—Ramibai and Kamlibai do some of the daily chores of the haveli. Staying here also gives you a chance to dig into some Kutchi delicacies. With all your meals taken care of just like home I had no reasons to complain.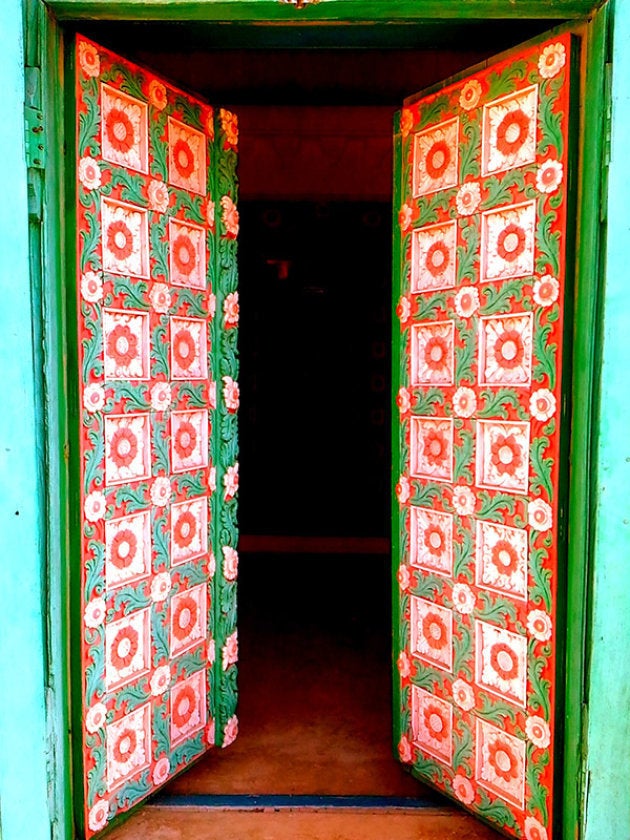 Note that the haveli is not "just a homestay—the sprawling rustic property also houses tents/camps and farm-stay options. Exploring the farms where the chiku trees were in full bloom, with a mild January breeze flowing, made for a perfect vacation. There is also a school in the same campus (the White Eagles School) which is run by the Jadeja family and yes one can explore volunteering opportunities here as well.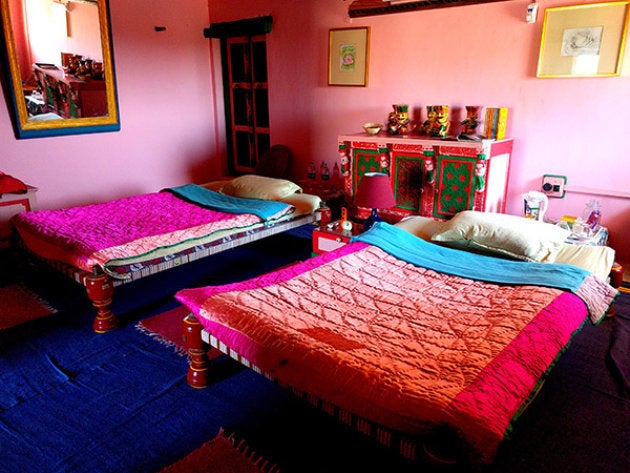 This place is a photographer's delight and a wonderful place to break away from the hustle while basking in authentic Kutchi hospitality.
Room rates: ₹3000 onwards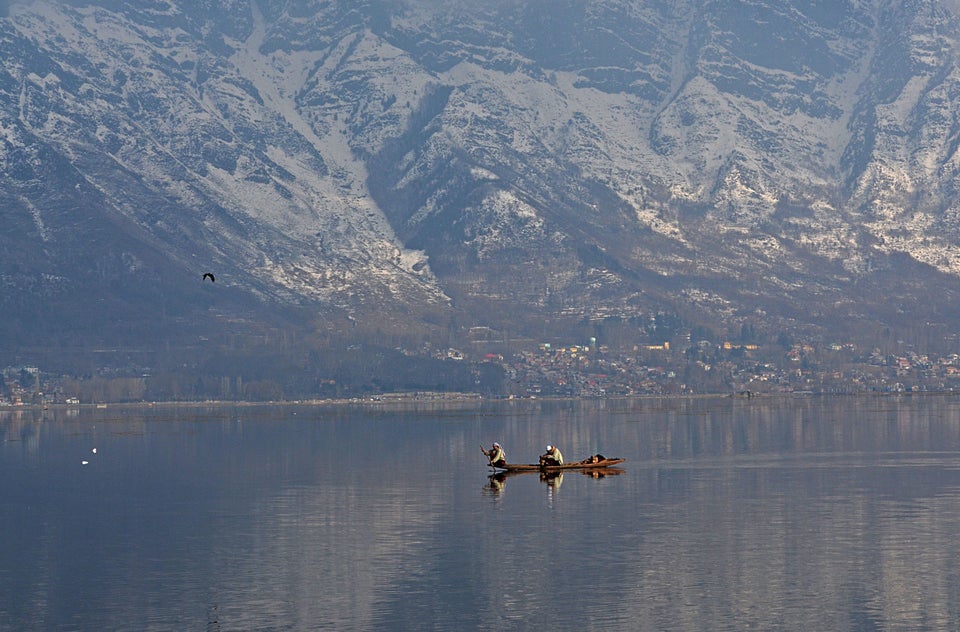 Kashmir Winter Wonderland