Vidya Shah
CEO, EdelGive Foundation
Vidya Shah is the CEO of EdelGive Foundation, which is the philanthropy arm of the Edelweiss group (www.edelweissfin.com). Edelweiss is a leading diversified financial services group offering credit, financial markets, asset management, life insurance and commodities with an asset base of $4.8 billion. It has over 6,000 employees across 237 offices in India and abroad. In addition to being a board member of Edelweiss, she serves on the board of various prominent organisations like Agastya International Foundation, Asian Venture Philanthropy Network, Common Purpose, Women on Wings, Toolbox India Foundation and Masoom. In each of these organisations, her role enables her to contribute strategically to help build stronger and more sustainable institutions.

She earned an MBA degree from IIM-Ahmedabad and spent the first 11 years of her career in the field of investment banking with companies like ICICI, Peregrine and NM Rothschild wherein, her role was to advise corporates in Capital Raising and M&A transactions. Later, she worked in the capacity of a Chief Financial Officer for the Edelweiss Group along with heading the Human Resources and Administration functions for the firm.

Apart from being an active member of the CSR and business fraternity, Vidya is a connoisseur of art and spearheads Edelweiss's art event called Palette. Her love for the field of art is not limited to collecting artefacts and paintings, it extends to appreciate music and the same is visible in the efforts she is putting into learning this skill.

After having gained a diverse experience, she set up the EdelGive Foundation and has been its CEO since its inception. Under her leadership, over the last seven eight EdelGive has become a catalyst of change, dedicated to collaborative philanthropy. EdelGive Foundation focuses on education, livelihoods and empowerment of women in India.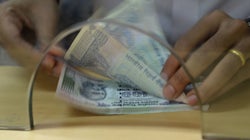 Inequality is not just a moral issue—it is a macroeconomic issue.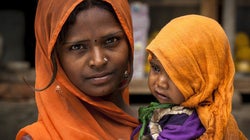 When we think about poverty, we presume that the poor, whether men or women, boys or girls are equally poor. The truth is that women experience poverty differently and more acutely. Women (and girls) are naturally assigned to domestic roles and this limits their access to formal education and knowledge. This, along with deep-rooted social and family hierarchies, limits their access to material resources, but more importantly to social resources, i.e. participation in economic, political and social decision-making. I call the latter the social poverty of women.