Tanvi Madan
Director of The India Project and a fellow in the Foreign Policy program at the Brookings Institution
Tanvi Madan is director of The India Project and a fellow in the Foreign Policy program at the Brookings Institution. Madan's work explores Indian foreign policy, focusing in particular on India's relations with China and the United States. She also researches the intersection between Indian energy policies and its foreign and security policies. Madan is currently working on a book on the U.S.-India relationship and China. Previously she was a Harrington doctoral fellow and teaching assistant at the Lyndon B. Johnson School of Public Affairs at the University of Texas at Austin, where she completed a dissertation entitled "With an Eye to the East: The China Factor and the U.S.-India Relationship, 1949-1979." She has also previously been a research analyst at the Brookings Institution, where she worked with James B. Steinberg and Stephen P. Cohen.

In addition to a Ph.D. from UT-Austin, Madan has an M.A. in International Relations from Yale University and a B.A. (Hons.) in History from Lady Shri Ram College, New Delhi, India. She has authored publications on India's foreign policy, as well as its energy security policies. Her work has appeared in various newspapers and magazines, including the Indian Express and India Today, and she has been cited by outlets like the Associated Press, AFP, The Atlantic, The Financial Times, The New York Times, The Times (London), and The Washington Post. Madan has also appeared on a number of news channels including Al Jazeera, BBC, CCTV, CNN-IBN, NDTV, News X, PBS and Voice of America.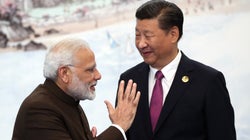 Mikhail Svetlov via Getty Images
In 'Fateful Triangle', Tanvi Madan looks at how China's influence on the India-US relationship is not a recent phenomenon.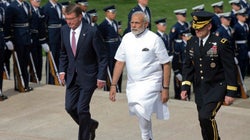 Congress is a key stakeholder in the U.S.-India relationship and can play a significant supportive or spoiler role. While American presidents have a lot more lee-way on foreign policy than domestic policy, Congress is not without influence on U.S. foreign relations, and shapes the context for American engagement abroad.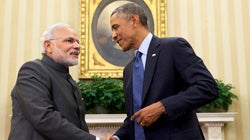 While Cold War dynamics did shape and bind India's options, it also created opportunities for Indian policymakers, who used the Cold War--and superpower concerns and attention--for India's benefit.