Sunil Jose
Managing Director, Teradata India
Sunil Jose is Managing Director at Teradata India. He joined Teradata in June 2014, bringing with him more than 25 years of technology industry leadership experience that encompasses enterprise software & hardware knowledge, general management, strategy development and executive management experience. Sunil is also a member of the advisory Board of @ Talview.com At Teradata, Sunil is responsible for providing leadership & overall strategic direction to the company's India business overseeing field operations including sales, customer management, marketing, consulting, professional services and support. Sunil is best described as a business leader, an industry veteran, a technologist. He is a results-oriented, decisive executive with proven success in driving key initiatives, identifying new markets & transforming businesses to become more profitable in the Asia-Pac & Middle East marketplace. <br> <br> Before joining Teradata, Sunil was Vice President at Oracle managing its Applications & Cloud business operations. In his stint at Oracle, Sunil helped build a talented team of IT professionals that focused on solution portfolios like ERP, CRM, SCM, HCM, Business Intelligence & Cloud Solutions. Prior to joining Oracle, Sunil was with Sybase as the India and ASEAN Managing Director Sunil has also spent close to a decade at IBM with the Software Group as part of their executive team for Asia Pacific managing various functions across the region. Sunil started his career with HCL in 1990 and moved on to work in various geographies which included the Middle East. <br> <br> Sunil holds a Post-Graduation in Business Administration and Management, from India's acclaimed Narsee Monjee Institute of Management Studies (NMIMS).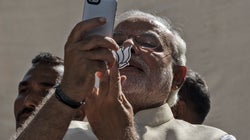 Obama, Modi and Trump all won the digital battle.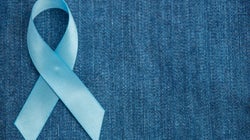 Researchers are predicting that Big Data analysis has the potential to accelerate cancer treatment and to make good on the promise of more personalised medicine and treatment. India, too, is wising up.