Sujatha Surepally
Activist, academician
Sujatha Surepally is an activist cum academician. She currently works as the Principal of the University College of Arts, Social Science and Commerce with the Satavahana University, Karimangar. She has been teaching Sociology for over 13 years. She has written articles on SEZs, Anti Polavaram Dam movement and Telangana movement. She has been a regular columnist with Telugu dailies and edits a quarterly namely Desi Disha. Her interests are in active participation in the struggles against caste and gender disparity as well as Adivasis rights, environmental issues, natural resources and Telengana. She hold a Masters in Sociology and has done her Ph.D on Dalit Women's Empowerment.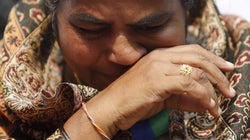 Her struggle is one of both caste and gender.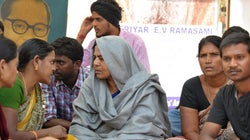 Rohith Vemula left his body in protest against caste discrimination in Hyderabad Central University. While many in the country mourn the loss of the brilliant young man, the casteist state media is smelling blood and going after Rohith's family, in particular his mother Radhika. Here, I want to focus on the specific forms of violence that Radhika has endured and how that is reflective of the experience of Dalit women.