Sara Perria
On assignment for HuffPost
Sara is an Anglo-Italian journalist based between Asia and London. Her work has appeared in HuffPost, Financial Times, The Guardian and The Independent, reporting from Myanmar, Bangladesh, Malaysia and Europe. She can be reached at sarannaperria@gmail.com or @Sara_Perria.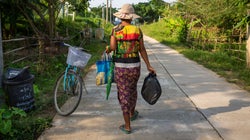 Hkun Lat for HuffPost
Solving the pollution problem requires much more than just banning single-use plastics.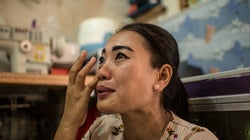 Elisabetta Zavoli for HuffPost
JAKARTA, Indonesia ― The bell rings in a garment factory on the outskirts of the sprawling city, signaling the end of a nine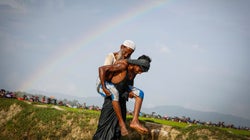 Joshua Paul
COX'S BAZAR, BANGLADESH - Modina Khatun stared blankly at the hilltop holding the grave of her 5-year-old daughter Romaida