Sangeetha Parthasarathi
Senior communication officer, ICRISAT; Research fellow at University of Leipzig.
Sangeetha Parthasarathi is a senior communication officer at ICRISAT and is a research fellow at University of Leipzig.  She is investigating agriculture policy and the development sector in India. Sangeetha has worked on social entrepreneurship and advocacy strategies on gender and food security for NGOs.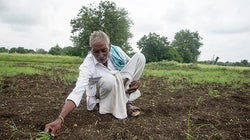 Untreated wastewater carries pathogens and bacteria, posing serious health risks to consumers.