Salman Soz
National Media Panellist of the Indian National Congress
Salman Soz is a National Media Panellist of the Indian National Congress, focusing on economic affairs. Prior to joining politics, Salman was at the World Bank in Washington, DC where he served in various capacities for 13 years. He also worked for a New York-based Internet advertising company, DoubleClick (now part of Google). Salman has an MBA from Yale University, a Master's in Economics from Northeastern University and a B.A. (Honours) from St. Stephen's College. He was the President of St. Stephen's College Students' Union Society in 1992-93. Salman is married with two little kids.
Our methods should be fresh and smart.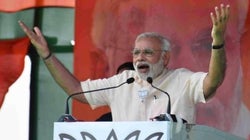 The BJP's performance has been so dismal that it cannot even lay claim to its emergence as the "big boy" of Bihari politics. I say this for two purely data-driven reasons. First, the BJP is a far bigger loser than the overall numbers suggest. As expected, spokespersons tried to put up a brave face and suggested that the BJP has the biggest vote-share of 24.4% in this election. That type of shallow analysis may provide TV debating points but cannot hide the cruel data lurking beneath the surface.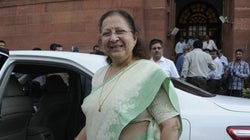 That the BJP has now taken a U-turn on parliamentary tactics that it championed not so long ago should not be surprising. But, were this like a conventional U-turn, like on Aadhaar, FDI in retail, GST etc., we would remind the BJP of its stance while in opposition, call NDA2 a U-turn sarkar, have fun at their expense and move on until the next U-turn, which incidentally would be on the land bill. But, this is not an ordinary U-turn. It smacks of brazenness, contempt for dissent and disdain for institutional accountability. We must not laugh this one off. This is a serious matter.