Roshika Singh
Steering Committee member of Indian Women Impact Alliance (IWIA)
Roshika Singh is on the Steering Committee of the Indian Women Impact Alliance (IWIA) and Advisory Board of Fifth Estate.

She focuses on financial inclusion, with a particular focus on the women's segment, to deepen the reach of SME finance in the region. Roshika is a consultant for the International Finance Corporation (IFC), World Bank Group and currently serves on the Advisory Board of Fifth Estate, the IDRC Advisory Council for WEConnect International, India, the Steering Committee for the Indian Women Impact Alliance (IWIA) and is a co-founder and member of the First Women's Banking Forum in India.

Prior to IFC, Ms. Singh worked at Deloitte as a Fund Manager for the Business Linkages Challenge Fund (BLCF), a cost sharing competitive scheme aimed towards improving the ability of entrepreneurs to access markets, enabling benefits of globalization to be secured for and by the poor.

She was also the Activity Manager for the Kosovo Business Finance Fund (KBFF) that established a full-service bank, to mobilize deposits and provide other financial services to SMEs in Kosovo.

Ms. Singh started her career supporting USAID efforts to employ information communication technology (ICT) as a tool to increase access to information, transparency and accountability across a host of ministries and central banking systems around the world.

Ms. Singh has been a key note speaker at a number of conferences including the WEConnect Think Big Women in Business Forum in India, the 11th WIEF "Building Resilience for Equitable Growth" in Malaysia, Goodpitch India, the G8 Business Action for Africa Summit in the UK, the 5th African Venture Capital Conference in Kenya, the Women's World Summit in Hong Kong, and the World Bank's Gender and Digital
Divide series in Washington, D.C.

She authored a chapter in a DFID-sponsored book "Small Customers, Big Market", at a book that examines case studies on commercial
banks that lend to underserved communities.

She holds a BA from the American University and an MSc from the London School of Economics.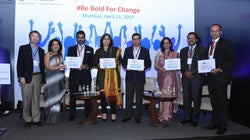 Ensuring that women hold senior positions in companies makes strong business sense. Most leading companies recognize this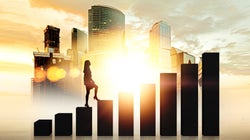 Globally, gender lens investing is becoming an integral part of conversations among investors, financial institutions, donors, and governments. As it is still in nascent stages, there are many questions around its definition and approach. Is it about pink-labelling a process? Is it about an exclusive focus on women for investment decisions? The answer to both these questions is "no". Gender lens investing is not about excluding men and male-owned companies, but about amending a process that has implicit, albeit unconscious biases in it.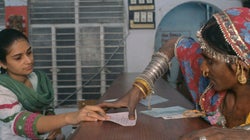 Only 26% of women in India have an account with a formal financial institution, as compared with 46% of men. Less than 15% of women entrepreneurs in India have access to finance from a formal banking institution. Despite India leading the way with prominent banks in both the public and private sector being headed by women, access to finance for women in India has remained low.