Rizwan Koita
CEO, CitiusTech
Rizwan Koita is the CEO and co-founder of CitiusTech Inc. He has over 20 years of experience in enterprise technology, business process outsourcing and management consulting. He is responsible for driving business strategy and innovation and focuses on building organizational capabilities incl. talent acquisition, people development and infrastructure. Rizwan is strongly involved in building CitiusTech's healthcare domain expertise and supporting CitiusTech's learning portal – UniverCT – recognized as one of the most comprehensive competency development platform in healthcare IT. Prior to CitiusTech, Rizwan co-founded and led TransWorks Information Services (now Minacs), one of India's first 3rd party BPO organizations. Rizwan spent his early professional life in a global consulting firm McKinsey & Company, where he led a number of projects aimed at helping companies develop cohesive business strategies and counselled clients on leveraging remote service opportunities from India. Rizwan is the winner of the prestigious 2013 Ernst & Young Entrepreneur of the Year Award. He is also a recipient of the Indo-American Society's 'Young Achievers Award in Business' for the year 2002. He holds a Master of Science degree in Electrical Engineering & Computer Science from Massachusetts Institute of Technology, Cambridge (MIT) and Bachelor of Technology degree in Electrical Engineering from Indian Institute of Technology, Bombay.
Speed, sophistication, perseverance and the art of listening to customers are the secrets to success.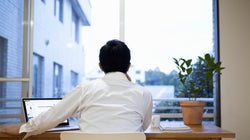 Entrepreneurs often have to wear many hats and deal with a number of problems from day one of starting their business. But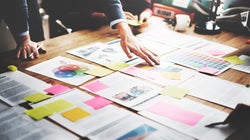 Best team vs. best idea...