Ritesh Agarwal
Founder & CEO, OYO Rooms
Ritesh Agarwal, the Founder & CEO of India's largest branded network of hotels - <a href="http://www.oyorooms.com/" rel="nofollow">OYO Rooms</a>, is one of the youngest entrepreneurs who embarked on his entrepreneurial journey when he was only 17 years old. <br> <br> A Thiel graduate, Ritesh began his career with Oravel Stays Pvt Ltd in the year 2013 which was later launched at OYO Rooms. Being a college drop-out, he was chosen for Thiel Fellowship in the year 2012 which entailed a $100,000 grant by Peter Thiel. The Fellowship intends to create entrepreneurs across the world, under the age of 20. <br> <br> During this time, he travelled across the country and stayed at more than 100 budget hotels, which made him realize how difficult it was to get a pleasant and reliable 'consumer experience' in this segment. Therefore, in a quest to make these affordable stays as 'real', he started with OYO Rooms. His vision was to offer the 'OYO Rooms experience' to each and every business, leisure or pilgrim traveller across the 100 cities through a network of 10,000 hotels. <br> <br> His achievements include a book called 'Kaleidoscope' written by him, which has around 25 award winning short stories, selected amongst several other stories nominated in an online contest organized by SpringTide. Other than that, he loves travelling and going for long drives to unwind himself and likes playing basketball when he is not working. <br> <br> OYO Rooms offers an unmatched proposition to its consumers at affordable prices that start at Rs 999. It promises every customer a comfortable stay that includes an AC room, complimentary breakfast and Wi-Fi with 24*7 customer service support.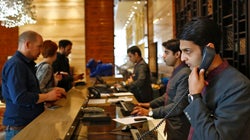 The government's demonetisation drive has given a tremendous fillip to digitalisation in India. The Centre's steady focus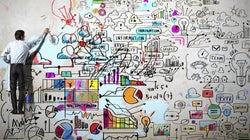 I dropped out of college within days of joining because I felt that attending classes would slow me down from doing what I really wanted to do - building my own start-up. This journey began with Oravel in 2012 and I later pivoted to OYO Rooms in 2013; this was the same year in which I was selected for the Thiel Fellowship, a two-year program that every year admits 20 people under the age of 20. I received a support grant of $100,000 and access to mentors while I went about pursuing my start-up dream.