Renuka Rao
Development sector professional
Renuka Rao is a journalist-turned-development sector professional with distinct experience in child rights and protection. She is particularly vehement about issues related to gender, environment and peace & security. When not reading or writing, she loves to dabble with foreign languages, browse online food channels and watch documentaries on Africa.
When religion and culture overshadow human rights, it's time to consider where one must draw the line.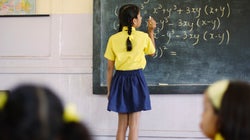 Parents, teachers, and managements must collaborate to establish and monitor safety procedures.